Aether Gazer is a 3D team-fight action anime game developed by Xiamen Yongshi Technology and published by Yostar Limited. It was first released in China on April 22, 2022, and its global version was officially launched on May 22, 2023. The game is set in a world where the World Tree has collapsed and created a phenomenon called "Shihai", which spawns monstrous creatures called "Shigans". The players act as the administrators and restore the world order. This article will analyze Aether Gazer's advertising strategy and performance in the global market based on the data and intelligence from AppGrowing, a professional mobile advertising intelligence analysis platform.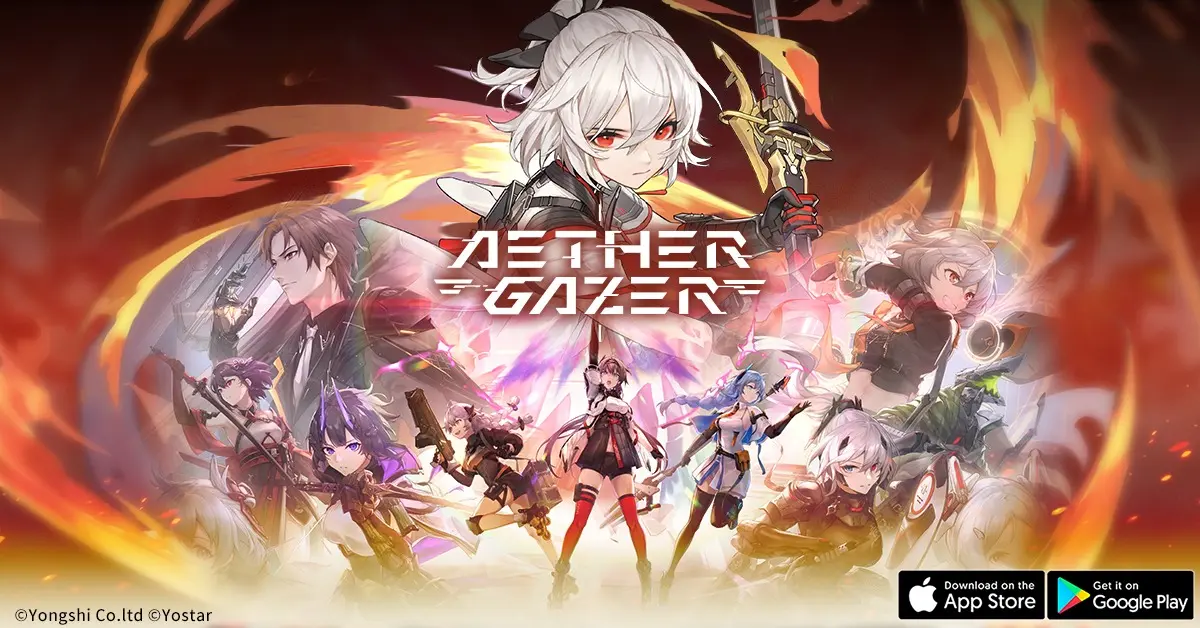 01 Aether Gazer excels in Google Play action games charts
According to the data from AppGrowing, taking May 28, 2023 Google Play action games charts for instance, Aether Gazer ranked No.1 in Japan and Singapore. It also entered the Top 10 in Malaysia, Philippines, Canada as well. This shows that Aether Gazer has been well-received and recognized by the players in these regions, and also reflects its advertising effectiveness.
The possible reasons are as follows:
1.Aether Gazer chose the target markets that match its game style and content
Japan, Singapore, Malaysia, Philippines and other regions are popular markets for anime games, where players have high demand and expectation for fast-paced and exhilarating combat and stunning graphics. Aether Gazer meets these needs, thus having a high audience base and word-of-mouth spread in these regions.
2.Aether Gazer used its unique game setting and character design to attract players
The game is set in a world where the World Tree has collapsed, creating a mysterious and adventurous world view. The game features various characters, weapons, and modes. The characters in the game also have their own characteristics and stories, allowing players to feel different personalities and styles. The game also provides various weapons and skills, allowing players to freely mix and match and switch, increasing the game's fun and challenge.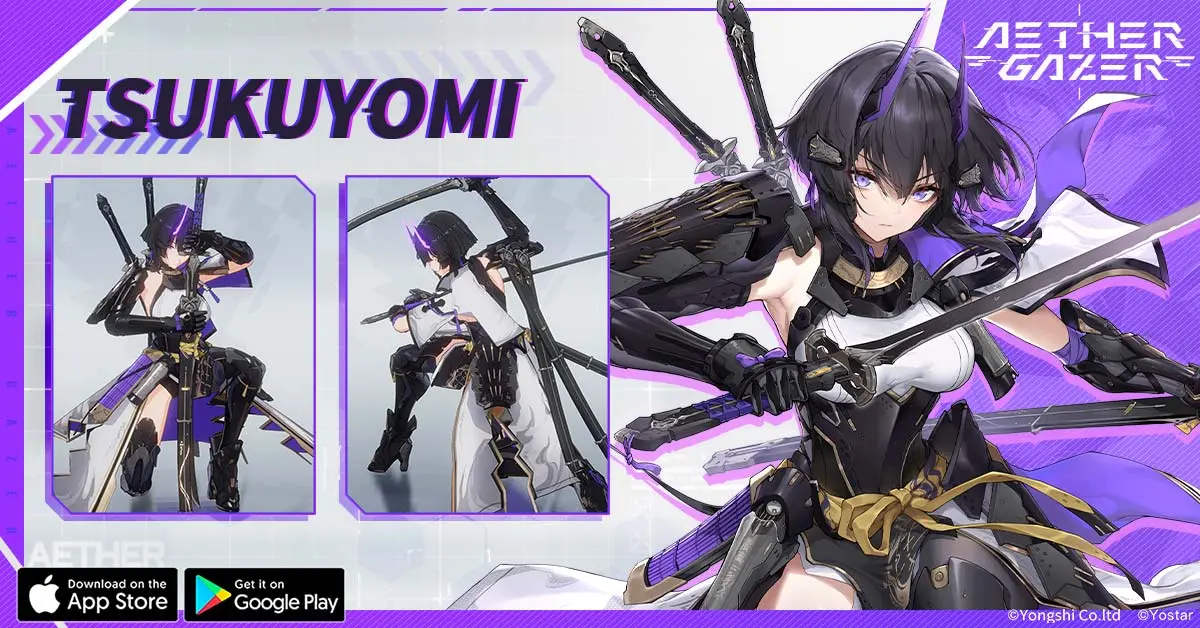 3.Aether Gazer adopted effective advertising strategy and materials to increase players' interest and conversion rate
According to the data from AppGrowing, Aether Gazer mainly advertised in Japan, France, Germany, Indonesia and other regions, and used interstitial ads as the main advertising form, accounting for 39.95%. The ad creatives were mainly single images, accounting for 45.84%.

These advertising forms and materials can highlight the game's core selling points, such as characters, weapons, graphics etc., and can quickly attract players' attention, prompting them to click download or pre-register the game.
02 Aether Gazer's advertising relies heavily on AdMob
According to the data from AppGrowing, Aether Gazer chose AdMob as its main advertising platform, on which it placed 2257 ads, indicating its dependence and trust on AdMob.
AdMob is Google's mobile advertising platform that has a large user base and wide coverage. AdMob can help developers promote their apps in Google Play store, and can target users based on their behavior and interests, improving advertising effectiveness and revenue. AdMob provides various advertising forms and material support, allowing developers to flexibly choose the advertising methods that suit their apps. AdMob also supports real-time bidding (RTB) mode, allowing developers to adjust their bidding strategy in real time, and compete with other third-party advertising platforms for more display opportunities and income.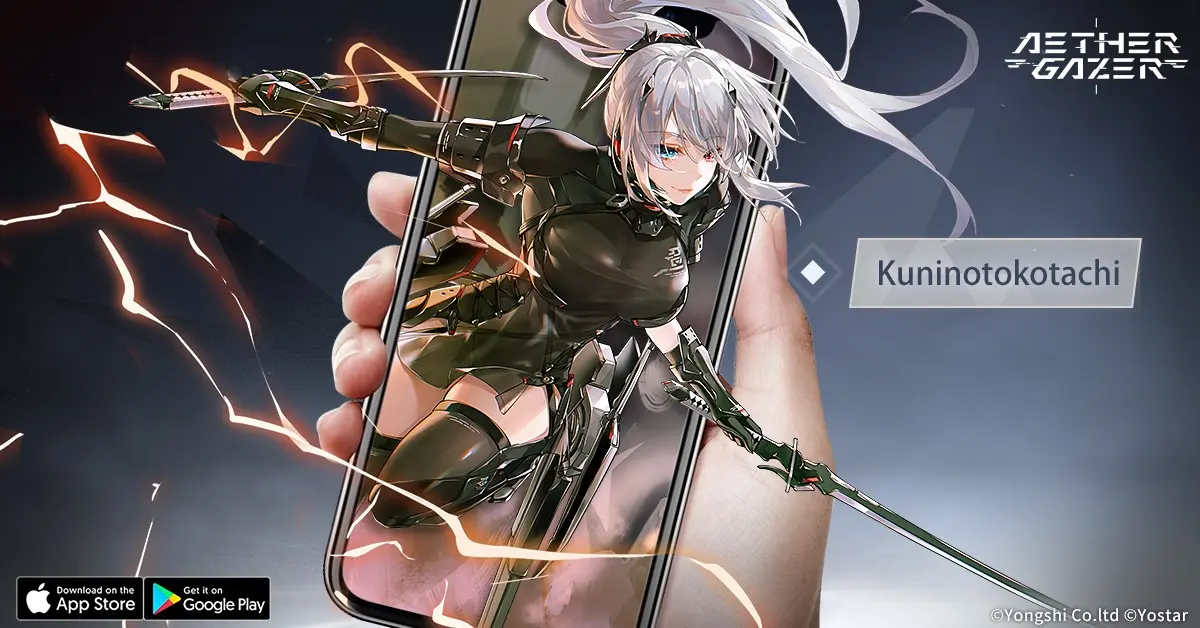 03 AppGrowing's advertising intelligence help stand out in global advertising competition
Through AppGrowing's advertising intelligence, we can see Aether Gazer's successful case of creating a popular action anime game in the global market. Aether Gazer relies on its excellent game quality, accurate target market selection, effective advertising strategy and materials, as well as its trust and use of AdMob platform to achieve excellent results in Google Play action games. These experiences are worth learning from other developers. At the same time, this also shows the importance of advertising intelligence for game marketing.
Only by tracking and analyzing the trends and strategies of global mobile advertising in real time can one stand out in the fierce competition. If you want to know more about mobile advertising intelligence information , please visit AppGrowing's official website.
*The content and media in this article are protected by copyright laws. Some information is cited from public sources for illustrative purposes only, with ownership retained by the original authors. This article provides general information only and is not meant as opinion or advice for specific situations. 
Follow AppGrowing's social media accounts or register immediately at AppGrowing to learn more mobile advertising insights.