In March this year, AppGrowing observed that many new MMO games emerged in the global market in Q1, showing a strong momentum of revenue growth. This widely recognized red sea category seems to have become a hot spot of attention for global developers.
Recently, a new MMO has emerged - Eskyfun's "神蹟:血舞者(Miracle: Blood Dancer)" broke into the app store revenue charts of Hong Kong, Macao and Taiwan market. This Korean-style MMO was officially launched on May 3, and basically maintained in the top 10 of Taiwan iOS revenue chart, once won the first place, overpowering "Honkai: Star Rail" "暮色双城" and other games.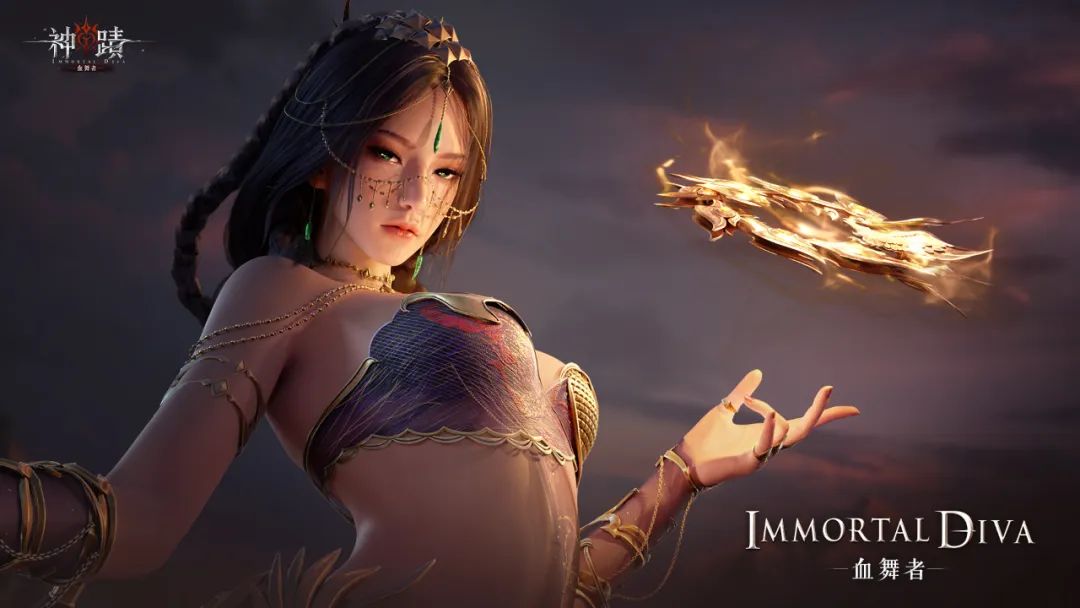 At the same time as "神蹟:血舞者" broke through the Hong Kong, Macao and Taiwan market, Eskyfun also published the card RPG mobile game "Tales of Grimm" to the Japanese market (Japanese name: ダークテイルズ~鏡と狂い姫) and achieved great success. According to SensorTower's Top Grossing Mobile Games Worldwide for April 2023, "Tales of Grimm" global revenue surged to 12 times that of March, returning to the fourth place in the revenue growth list, and entering the 28th place in the revenue list for the first time.
The success of two hard-core category games also attracted our attention to the developer behind—Eskyfun.
Unlike many global giants, Eskyfun's advantage lies in having a stable and replicable advertising marketing method.
01 A new MMO that breaks through Hong Kong, Macao and Taiwan of China
Strictly speaking, "神蹟:血舞者" is not a new game. It was launched in the Korean market last year (Korean name: 카오스포털:저승사자). Although its performance was mediocre, its marketing method has reflected Eskyfun's "highly localized" thinking. The character design incorporates Korean traditional cultural elements. Local celebrity was invited as the spokesperson. And the ads also focused on spokesperson endorsement and highlighting combat pleasure.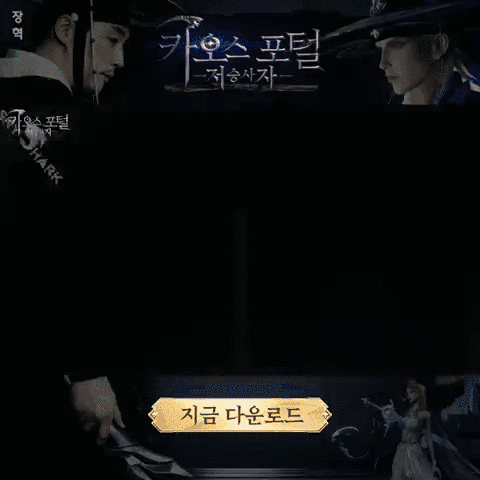 Eskyfun has also copied this idea to the Hong Kong, Macao and Taiwan market. In response to Hong Kong, Macao and Taiwan players' preference for Chinese fantastic themes, "神蹟:血舞者" added a dancer role called "Blood Dancer" as the protagonist of the game. The official said that "its design concept comes from the dancer profession with oriental beauty".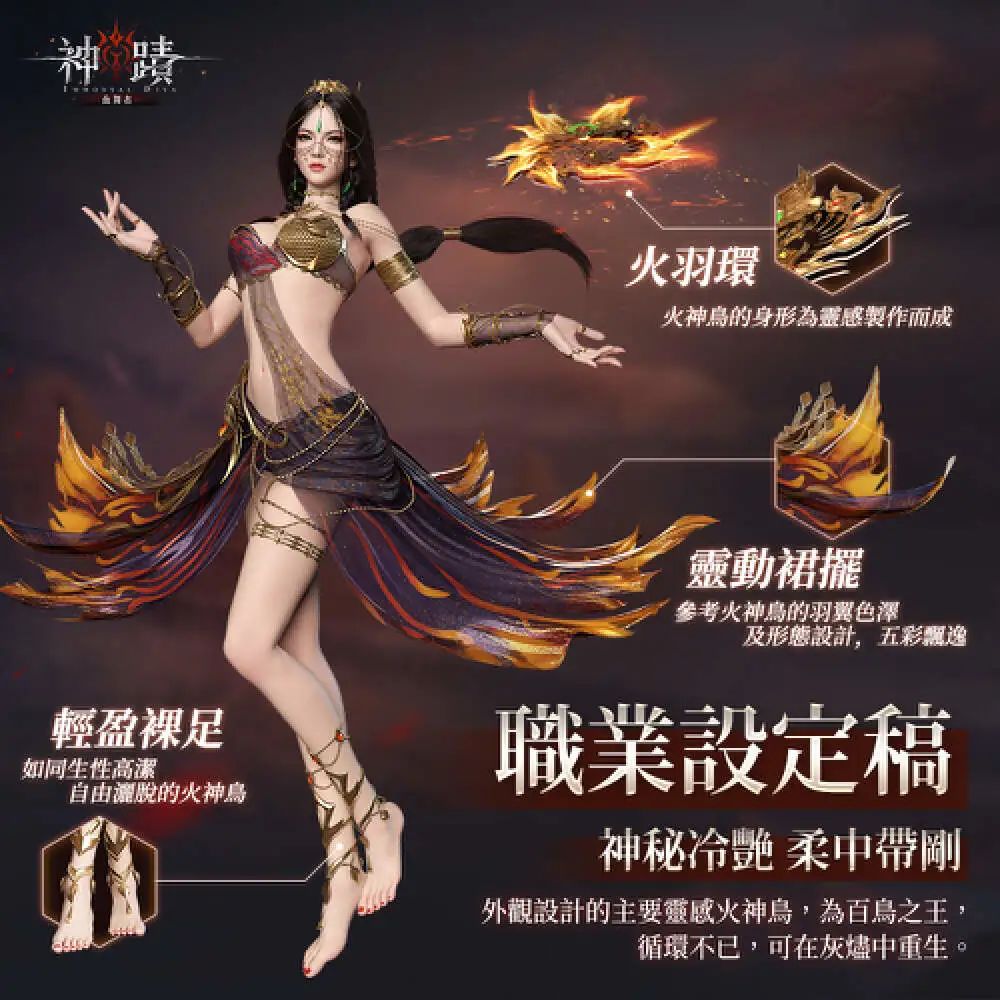 Similar to the marketing strategy of the Korean market, Eskyfun invited Taiwan's local celebrity Jeannie Hsieh as the spokesperson for "神蹟:血舞者", quickly opening up audience awareness. As a supplement, multiple local KOLs were invited to create videos during the initial stage of the game launch.

As an important part of publishing and marketing, "神蹟:血舞者" also implemented the idea of "highly localized" in media buying. According to AppGrowing, "神蹟:血舞者" maintains a large-scale advertising, with more than 2,000 ads in nearly 30 days. The main advertising channels are Meta Audience Network, Facebook, Instagram.
On the specific ad creatives level, from the content of the ad material, it mainly shows the game protagonist "Blood Dancer" and game combat highlights, emphasizing high-welfare content such as "splitting 2 billion diamonds". The display forms are mainly character animations and live-act videos.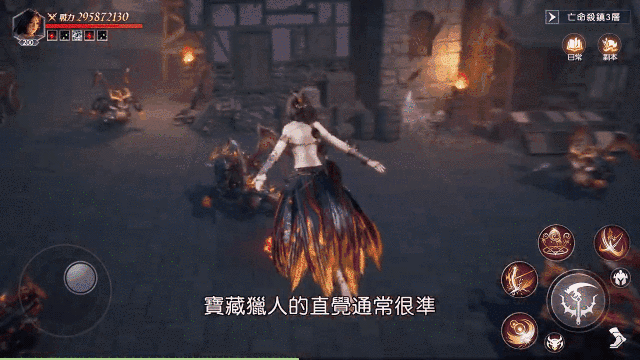 Live-act videos have always been favored by users in Hong Kong and Taiwan markets. This kind of videos can be subdivided into two types: one is KOL endorsement + game play display; the other is applying scenarios such as combat power comparison and street interviews to bring out game selling points and benefits.
Take this ad as an example. At the beginning of the video for five seconds, there are multiple KOLs giving professional recommendations at the lower left corner to attract user attention, and then embed professional introductions and gameplay displays. At the same time, clips of livestreams can further consolidate users' impression of "神蹟:血舞者", forming a synergistic effect between media buying and content marketing.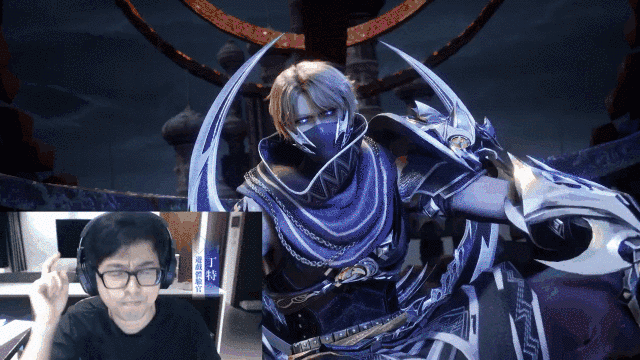 As for live-act videos, AppGrowing monitored that in addition to common frameworks such as combat power comparison , "神蹟:血舞者" also created ads that are related to the current AIGC hotspot, such as "AI Face Filter", using "AI generating characters" brings out the game highlights, and finally ends with a welfare exchange code to promote users to download.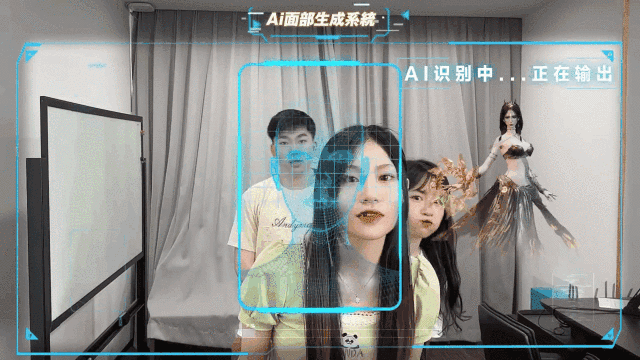 In addition, Hong Kong, Macao and Taiwan players have always been more receptive to Japanese and Korean culture. Considering this point, "神蹟:血舞者" has a lot of ad copywriting using keywords such as "Super Popular Korean Aesthetic MMO" to quickly attract players.
02 ダークテイルズ~鏡と狂い姫(Tales of Grimm) in the Japanese market
On April 10, Eskyfun's another product "ダークテイルズ~鏡と狂い姫" was launched in the Japanese market. This is a dark fairy tale themed card RPG mobile game. The current market performance is good, and it has won the top 3 of Japan's iOS game revenue chart.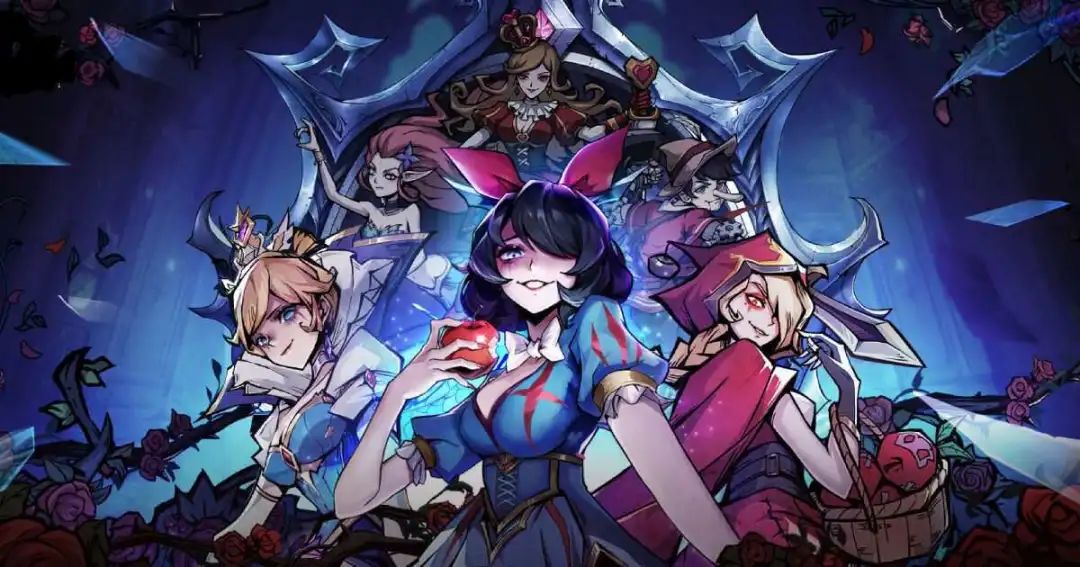 Similar to the Marketing path of "神蹟:血舞者", "ダークテイルズ~鏡と狂い姫" is also not a new game. The game was launched in Hong Kong, Macao and Taiwan market in November last year. With the dark fairy tale theme, "ダークテイルズ~鏡と狂い姫" stands out among the card games, successfully triggering player interest with freshness.
The advertising method still adheres to the idea of "highly localized": the Japanese version invited local singer Takemura Kiriko to cooperate the theme song "マジカルミラー (Magic Mirror)". Based on the Japanese folk story "Bamboo Taking Story", it launched an original exclusive role. In addition, high-welfare content promotion and advertising during the pre-registration period successfully made the game reach one million pre-registrations before officially launch, and ultimately achieved good monetization results.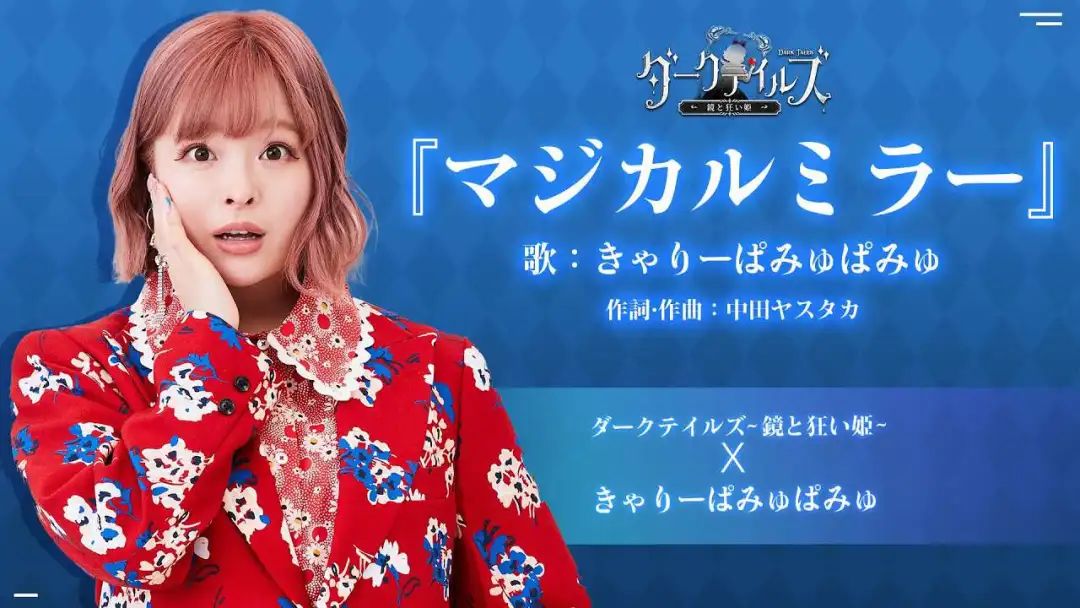 Previously, AppGrowing analyzed the advertising strategy of "Tales of Grimm" in Hong Kong, Macao and Taiwan markets . In short, the Hong Kong, Macao and Taiwan ad materials of "Tales of Grimm" mainly use card combat power, highlight 1001 draws and other benefits, and use a lot of live-act videos favored by Hong Kong, Macao and Taiwan users.
In the Japanese market, Eskyfun changed its advertising strategy according to the attributes and preferences of local players. It attracted players more with animation drama and character portrait pictures. The proportion of live-act videos was greatly reduced. Closely following the dark fairy tale theme, "ダークテイルズ~鏡と狂い姫" produced a series of unconventional "new fairy tale stories" (such as Little Red cooperate with the wolf) as ad creatives to arouse player interest.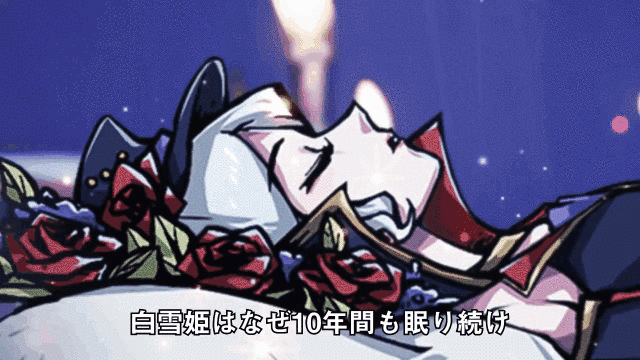 In addition, probably out of the need to expand potential audiences, "ダークテイルズ~鏡と狂い姫" has made artistic changes in some ads that show character portrait pictures, showing a style more in line with Japanese players' preference.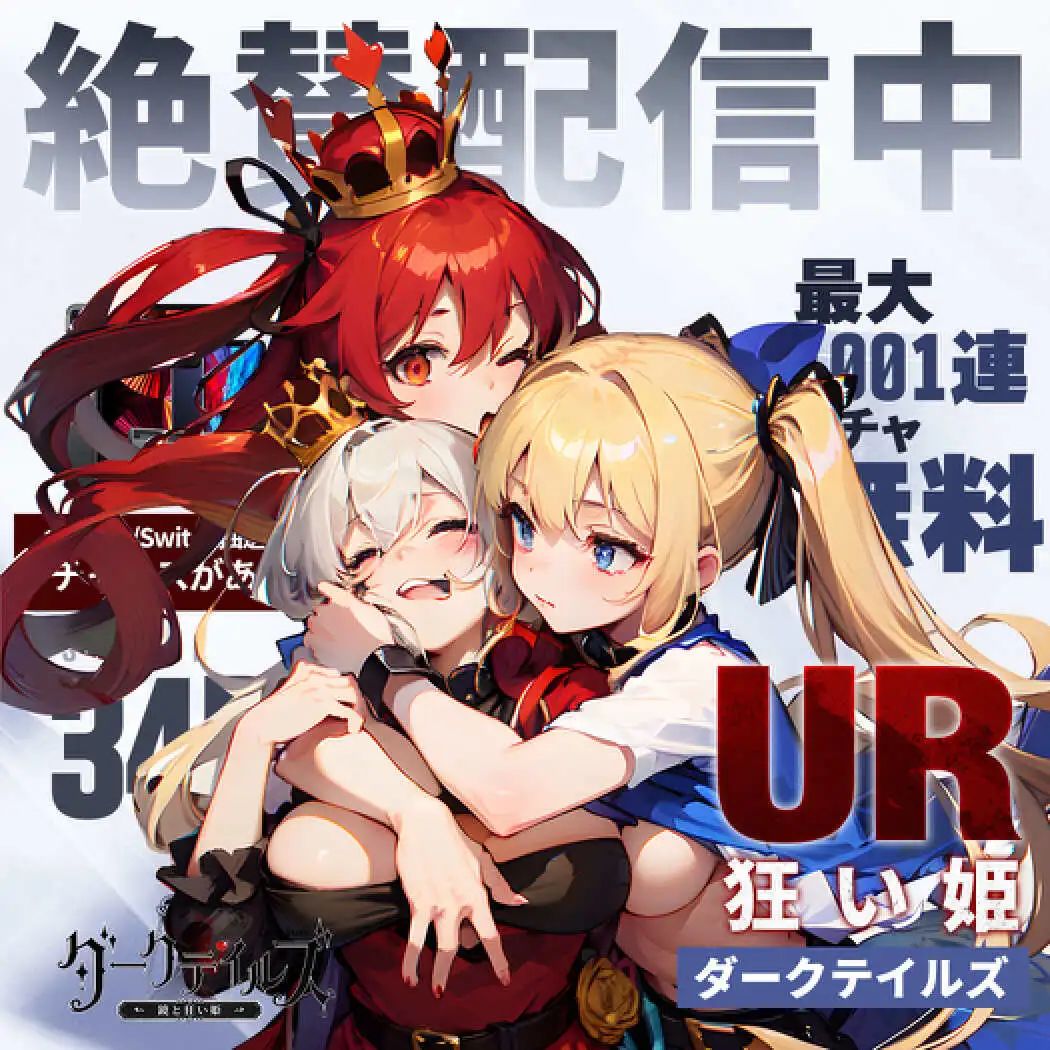 03 What We Can Gain from Eskyfun
Reviewing the marketing strategies of "神蹟:血舞者" and "ダークテイルズ~鏡と狂い姫", it can be found that Eskyfun has formed a mature marketing method, including launching local exclusive characters/content, inviting local celebrities as spokespersons , Highly localized ads , high-welfare content , etc.
What's more, this method has replicability and universality. Whether Korean MMO or card RPG, this method leads to successful user acquisition and market performance.
*The content and media in this article are protected by copyright laws. Some information is cited from public sources for illustrative purposes only, with ownership retained by the original authors. This article provides general information only and is not meant as opinion or advice for specific situations. 
Follow AppGrowing's social media accounts or register immediately at AppGrowing to learn more mobile advertising insights.