There are many opportunities abroad, and as the first step into a foreign market, customer acquisition is the top priority. How to explore unfamiliar foreign markets? Which media platforms should be chosen? Which advertising style is more popular? What localization adjustments should be conducted for ad creatives?
App Growing, as a professional global mobile advertising intelligence analysis platform, provides enterprises with advertising intelligence tracking around the globe, and helps advertisers gain insight into new advertising trends and optimizes the advertising strategy through functions such as Ad Creative Search, Top Apps, and Media Analysis. At present, it is divided into two versions basing on the monitoring coverage: Chinese Version and Global Version. The Global Version of App Growing (appgrowing.net) tracks non-hinterland China advertising information.
Click the button above and sign up today for a free trial!
Functions that inspire your advertising campaigns
1)Advertising intelligence covering 45 countries and regions



The real-time advertising intelligence tracking of App Growing Global covers 45 countries and regions including Japan, Indonesia, Korea, Vietnam, Thailand, Philippines, India, Malaysia, Singapore, US, Brazil, Australia, UK, France, Russia, Germany, China (Taiwan, Hong Kong), UAE, Saudi Arabia, Canada, etc.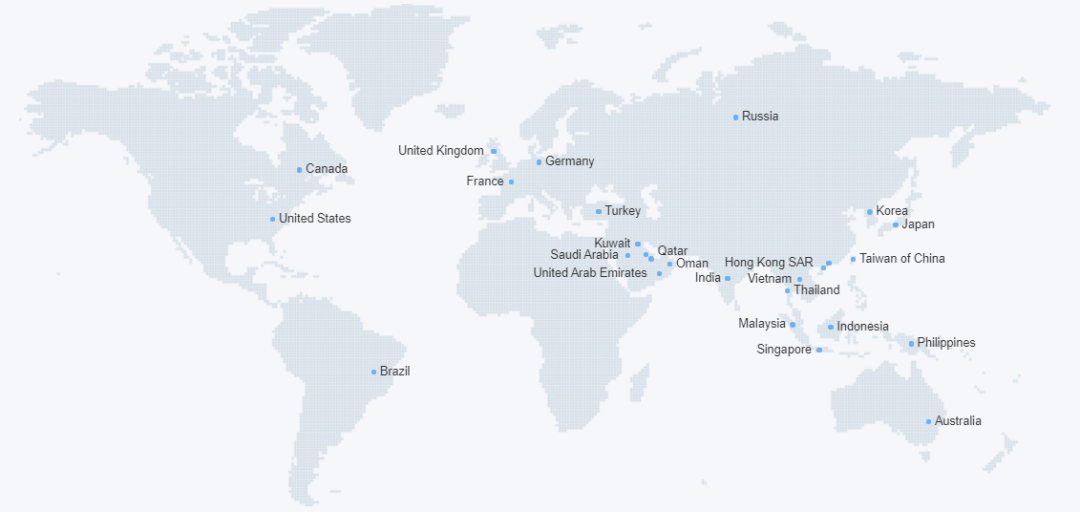 2)Real-time tracking of 23 global advertising media
Mobile ads on Facebook, Meta Audience Network, Messenger, Instagram, YouTube, Google AdMob, Twitter, Pinterest, TikTok, Pangle, Snapchat, Google Adsense, Mintergal, Vungle, Applovin, Unity Ads, AdColony, Chartboost, ironSource, Advertising tracking of 23 global mobile advertising media including Line Japan, Yahoo Japan, SmartNews Japan, and TopBuzz Japan are all on view on App Growing Global.

More global advertising platforms are being launched soon, so stay tuned.
3)Get insight into competitor's advertising strategy through Top Apps
Data in the selected date range as Ad Volume, Media Distribution Overview, Advertising Trend is intuitively presented through Top Apps. And filters such as category, media, region, device type, etc. are all adjustable.
Click on a single app to view more detailed advertising data of the app. For example, click on the game, Crowd City, to view its promotion details with filter of platform, media, time, device, etc. The trend of ad volume, the proportion of ads placed on different media, and the distribution of ad forms and creative forms can be seen at a glance.
Creatives of a single App, which can be sorted by advertising activity, advertising time, etc., and filtered by ad format, material format, etc., can also be found and downloadable with one click!
4) Accumulated hundreds of millions of creatives
App Growing Global has tracked hundreds of millions of ads, involving mainstream advertising forms (interstitial ads, banner, in-feed ads, video in-stream ads, playable ads, rewarded video ads, etc.). All ads are classified into Gaming, Non-Gaming, Website, and Social Account to meet the needs of different users.
-Clear creative searching page, competent filter conditions
-Play video ads online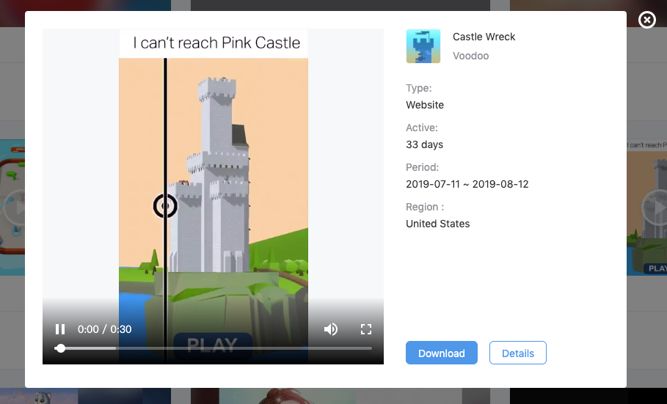 -Ad details page: information such as active days, landing page, and platform can be seen at a glance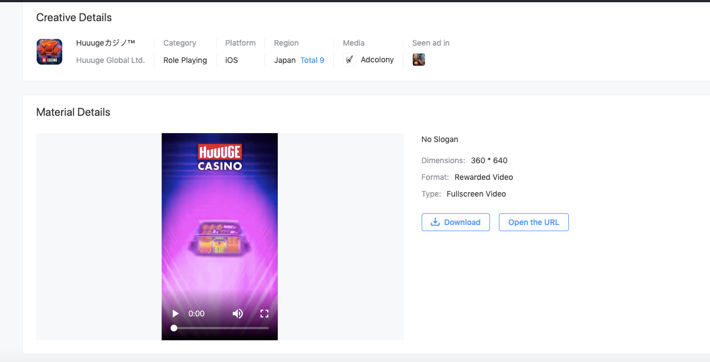 -Ad details page: clearly shows the local time when the ad is placed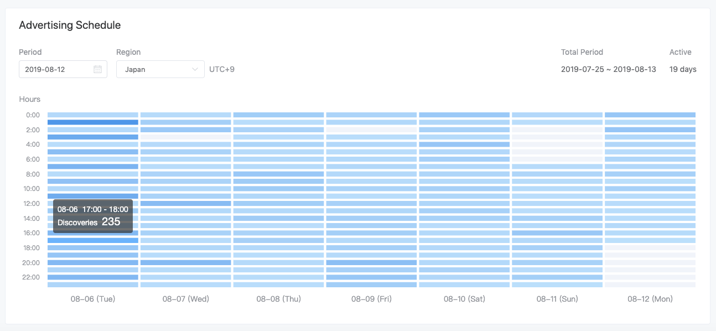 5)Top Pre-registration
It includes and presents games that are in pre-registration status with filter functions by regions, categories, platforms, etc. So, users can conveniently analyze the advertising strategy of competitors that is in the pre-registration period through Top Pre-registration.
Click the button above and get a free trial
Unlock real-time global advertising intelligence
New registered users will be presented with a 5% discount coupon,
which can be automatically discounted when purchasing the monthly version on the official website.
The coupon is valid for 30 days from the registration date
(you will automatically receive the coupon after registration)