There are many opportunities in overseas markets, and as the first step to land overseas, user acquisition is the top priority. Where should you start when exploring an unfamiliar foreign market? Which overseas media platforms should be chosen? Which styles of creative are more popular? What localization adjustments should be made to the ad creative?
App Growing, as a professional global mobile advertising intelligence and analysis platform, provides global advertising intelligence tracking for enterprises, and helps advertisers understand the new trends of domestic and overseas advertising and optimize their advertising strategies through ad creatives search, app promotion and traffic platform analysis. At present, there are two versions: domestic version and global version, among which App Growing global version (appgrowing.net) tracks global advertising intelligence to fight overseas marketing war!
Click the button above to go straight to the registration page
Sign up now and get a free trial!
What are the features of App Growing Global?
1)Ad intelligence from 45 countries and regions



App Growing Global tracks real-time advertising intelligence from 45 countries and regions including Japan, Indonesia, Korea, Vietnam, Thailand, Philippines, India, Malaysia, Singapore, USA, Brazil, Australia, UK, France, Russia, Germany, Taiwan, Hong Kong, UAE, Saudi Arabia, Canada, etc.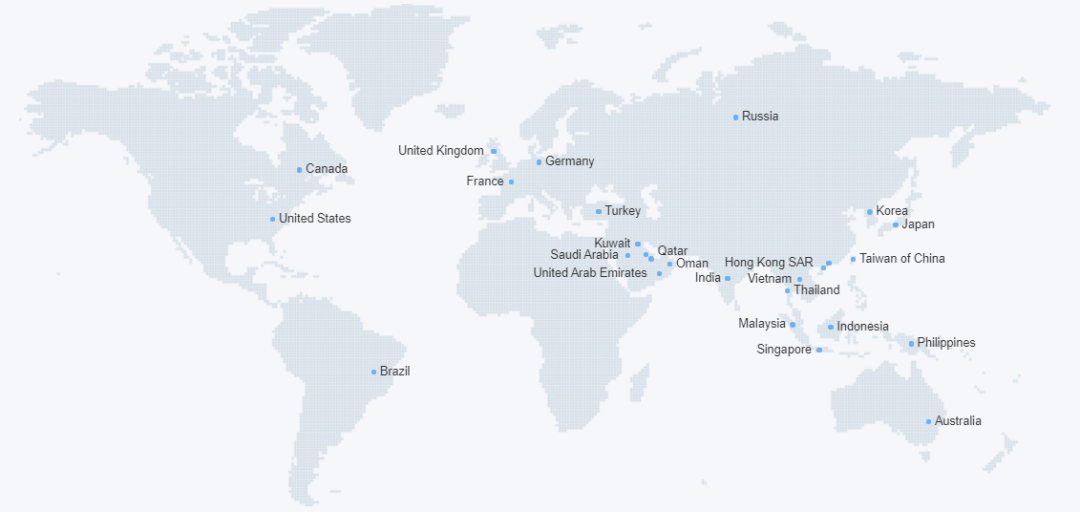 2)Real-time tracking of 23 global advertising media
App Growing Global is now available for Facebook, Facebook (FAN), Messenger, Instagram, Youtube, And Google Admob, Twitter, Pinterest, TikTok, Pangle, Snapchat, Google Adsense, Mintergal, Vungle, Applovin, Unity Ads, AdColony, Chartboost, ironSource, Line Japan, Yahoo Japan, SmartNews Japan, TopBuzz Japan, 23 major global Mobile advertising media ad tracking.

More global advertising platforms are coming online one after another, so stay tuned.
3)App promotion ranking| Insight into the advertising strategy of competing apps
App promotion ranking function supports filtering by game category, media, country, device and other options, and visually presents data such as the number of ad placements of different apps, the proportion of placements in each placement platform and the change of placement level within the selected time.
Click on a single app to see more details of the promotion data of a single app. For example, if you click on Crowd City, you can view the promotion details of the game, and further filter by platform, media, time, device, etc., you can see the trend of ad placement volume, the proportion of ad placement on each platform, and the distribution of ad formats and materials at a glance.
Support to view the advertising creative set of a single app, can be sorted by advertising activity, advertising time, etc., support to filter the form of advertising, material form, etc., one-click to download materials!
4) Accumulated billions of ad creatives
App Growing Global has accumulated hundreds of millions of ad intelligence, involving mainstream ad formats (inserts, banner ads, infomercials, video inserts, interactive trial and reward video ads, etc.), and further according to the four promotion purposes of games (Gaming), applications (Non-Gaming), sites (Website), and social accounts ( Social Account) four kinds of promotion purposes are subdivided to meet the needs of different users.
-Clear creative query page, rich creative filtering conditions
-Support video online playback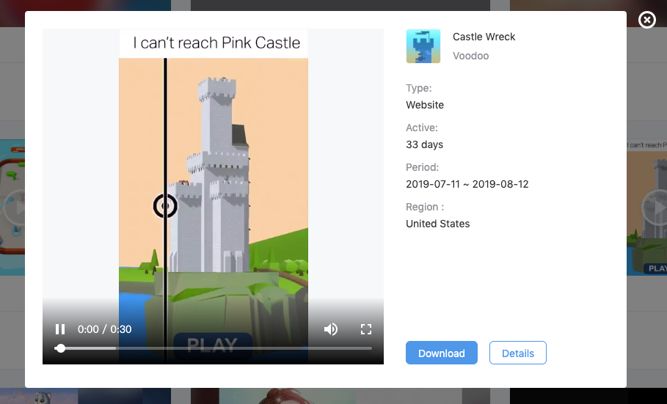 -Creative Details: advertising time, advertising landing page direct access, advertising device and other information at a glance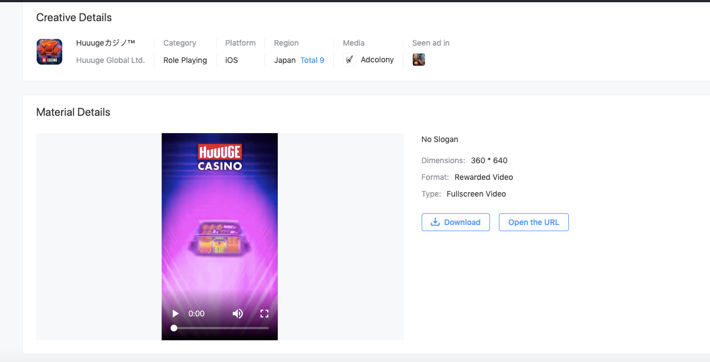 -Advertisement Schedule: clearly present the local time of advertisement placement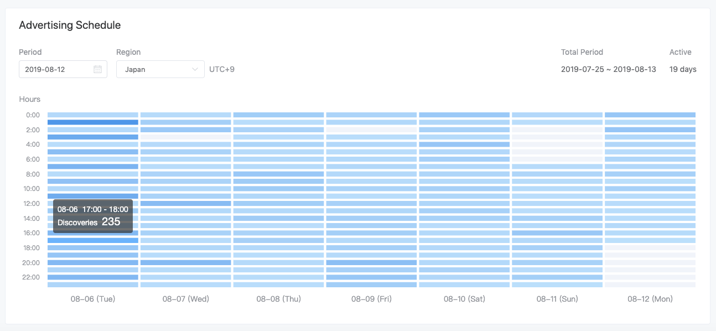 5)Top Pre-registration
It includes and presents pre-registration games in the global App Store and Google Play, supporting the selection of target games by region, category, platform and other aspects, so that users can analyze the buying strategy of games during reservation period.
Click the button above to try it for free.
Unlock the App Growing Global of ad intelligence tracking function
New users will receive a 5% discount coupon,
which can be automatically discounted when purchasing the monthly edition on the website.
The coupon is valid for 30 days from the date of registration
(you will receive the coupon automatically after registration)