This is AppGrowing's monthly review of global mobile app media buying in March 2023 based on the advertising data of 24 media platforms in 50 countries/regions around the world.
01 Trends in Mobile App Advertising
On the whole, in March 2023, the number of mobile apps advertised was 24,135, the number of mobile app ads in that month was 3,580,338, and the number of ad creatives was 1,337,002, all higher than February, reflecting a certain extent the rebound of the mobile apps' investment in advertising.
The peak of ad volume and number of apps being advertising in the month is on March 2. 82.32% mobile apps advertised less than 100 ads and 10.51% advertised 100~299.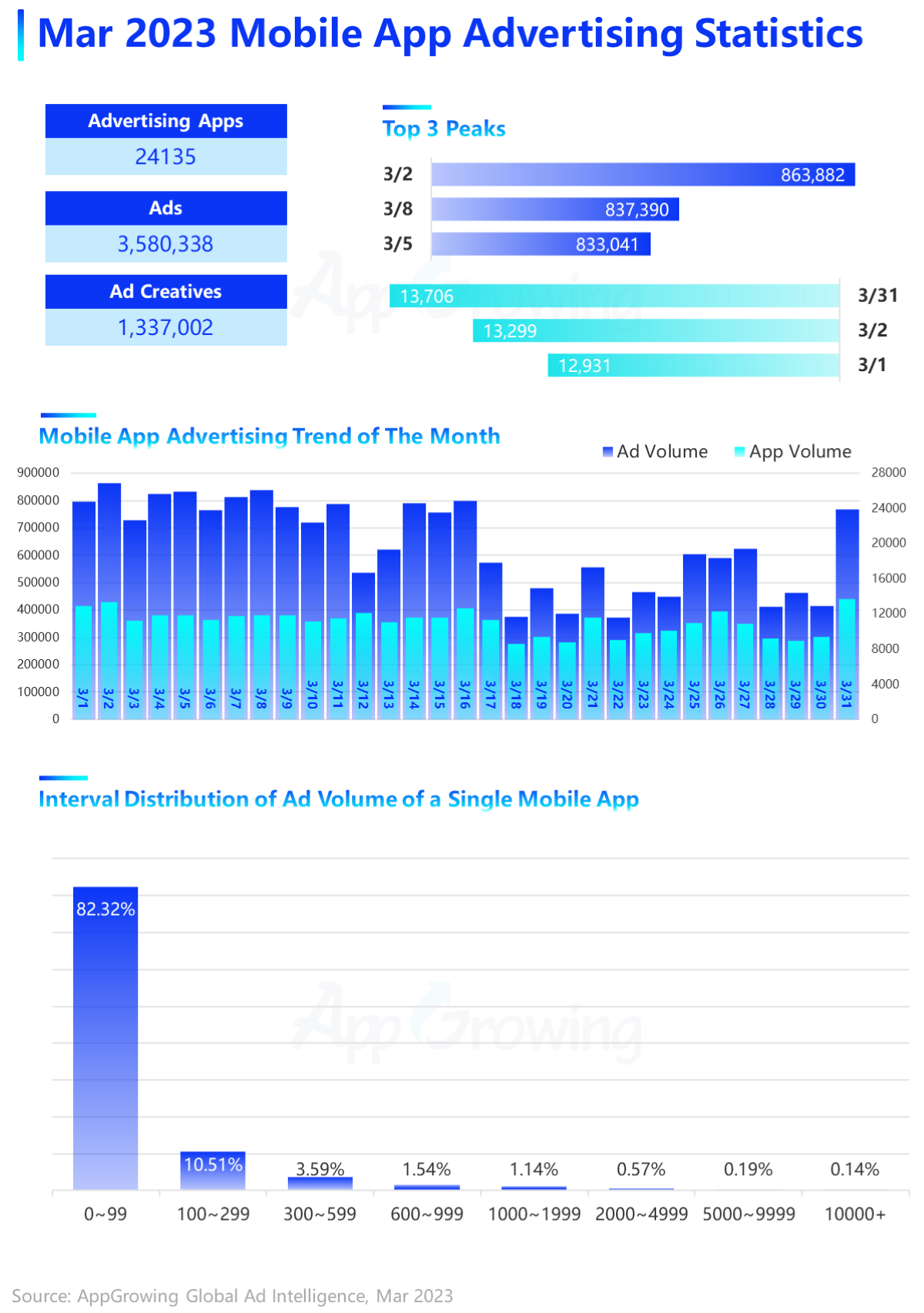 This month, Tools apps still took the first place in the ad volume with 17.2%, a small increase compared to February. Shop apps took the first place in the number of App volume with 13.4% and its ad volume accounted for 15.6%, second only to Tool apps.
In terms of average ad volume of a single app, the News apps remain in first place with 1,190.3 ads, followed by Books, Tools, Productivity, and Shop.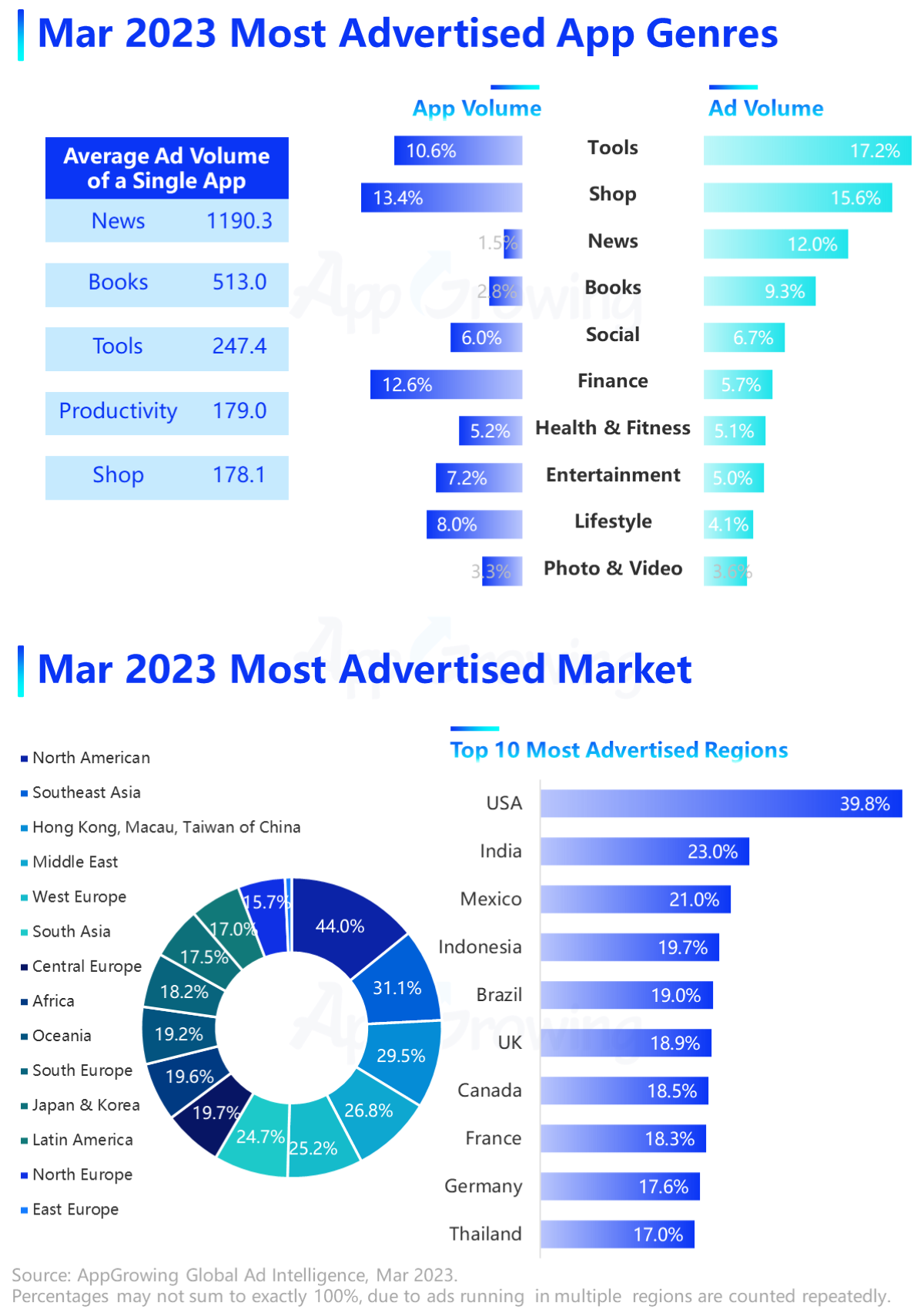 Looking at the key regions in March, the top 3 are North America, Southeast Asia and Hong Kong, Macau and Taiwan of China, while the Middle East "retired" to the fourth.
Specific to the list of TOP 10 Most Advertised Regions,  USA accounted for a further increase to 39.8%, and continued to sit firmly at the top. India ranked second on the list, accounting for 23%, followed by Mexico 21%.
In terms of app developers, the largest share of ad volume in March was mainland China, and the largest share of app volume was the USA, which means that Chinese developers are advertising with greater intensity and density.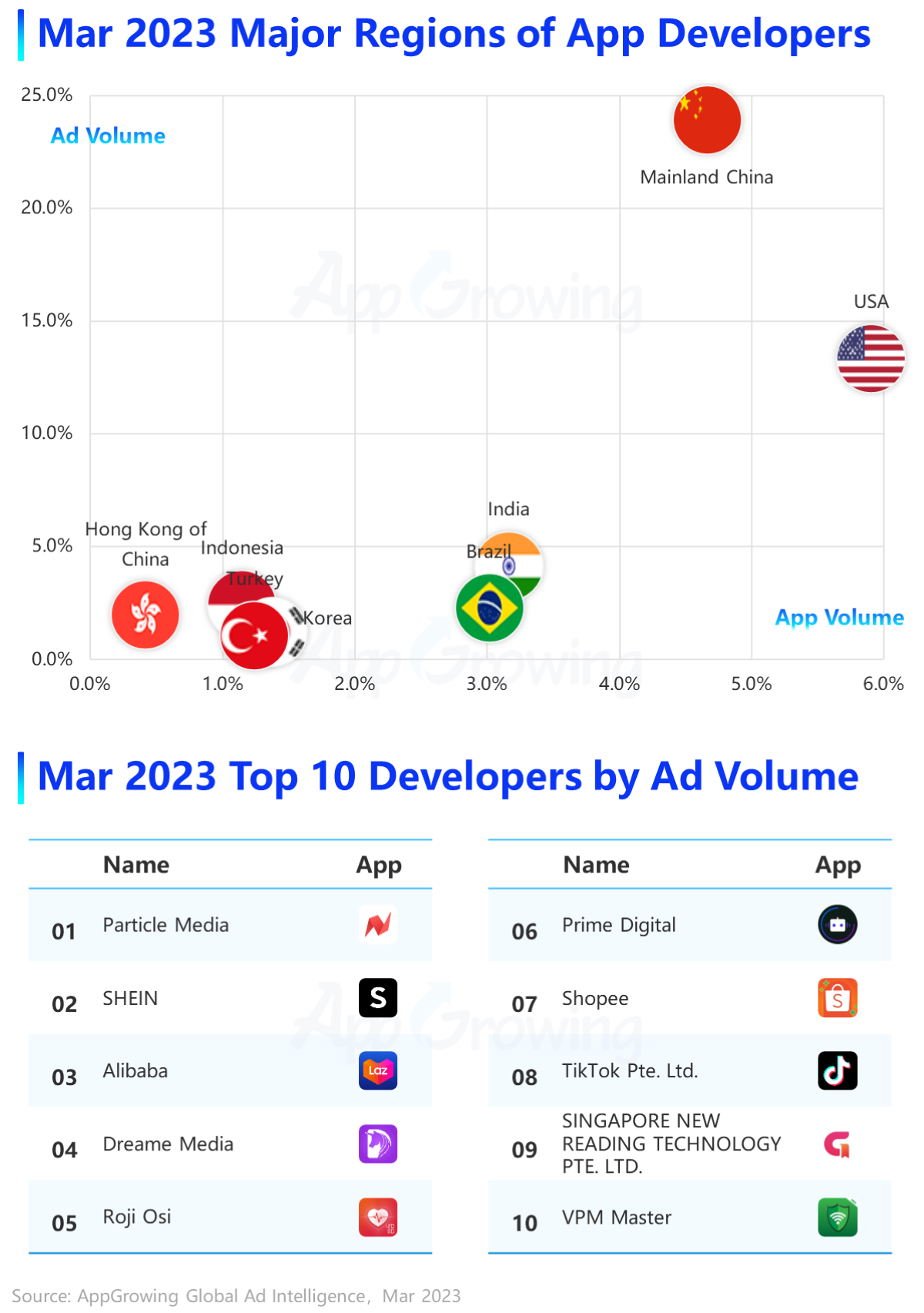 Paticle Media、SHEIN and Alibaba are the TOP 3 mobile app developers by ad volume in March.
02 Most Advertised Mobile Apps
In the Most Advertised Mobile Apps list, Shop apps were the most in Google Play, which are SHEIN, Lazada, AliExpress and Nike respectively. The News app NewsBreak still maintains a large amount of ads, taking the top 1 of the list for three consecutive months.
On App Store, Books made the most listings, and Shopee was the top, while GoodNovel, the top 1 app in February, was in second place.
In this issue, AppGrowing has selected four genres: Photo & Video, Tools, Books, and Social. The Top 1 in Photo & Video was taken by PhotoRoom AI Photo Editor. Normal VPN won first place in Tools, and TikTok still ranked 1 in Social.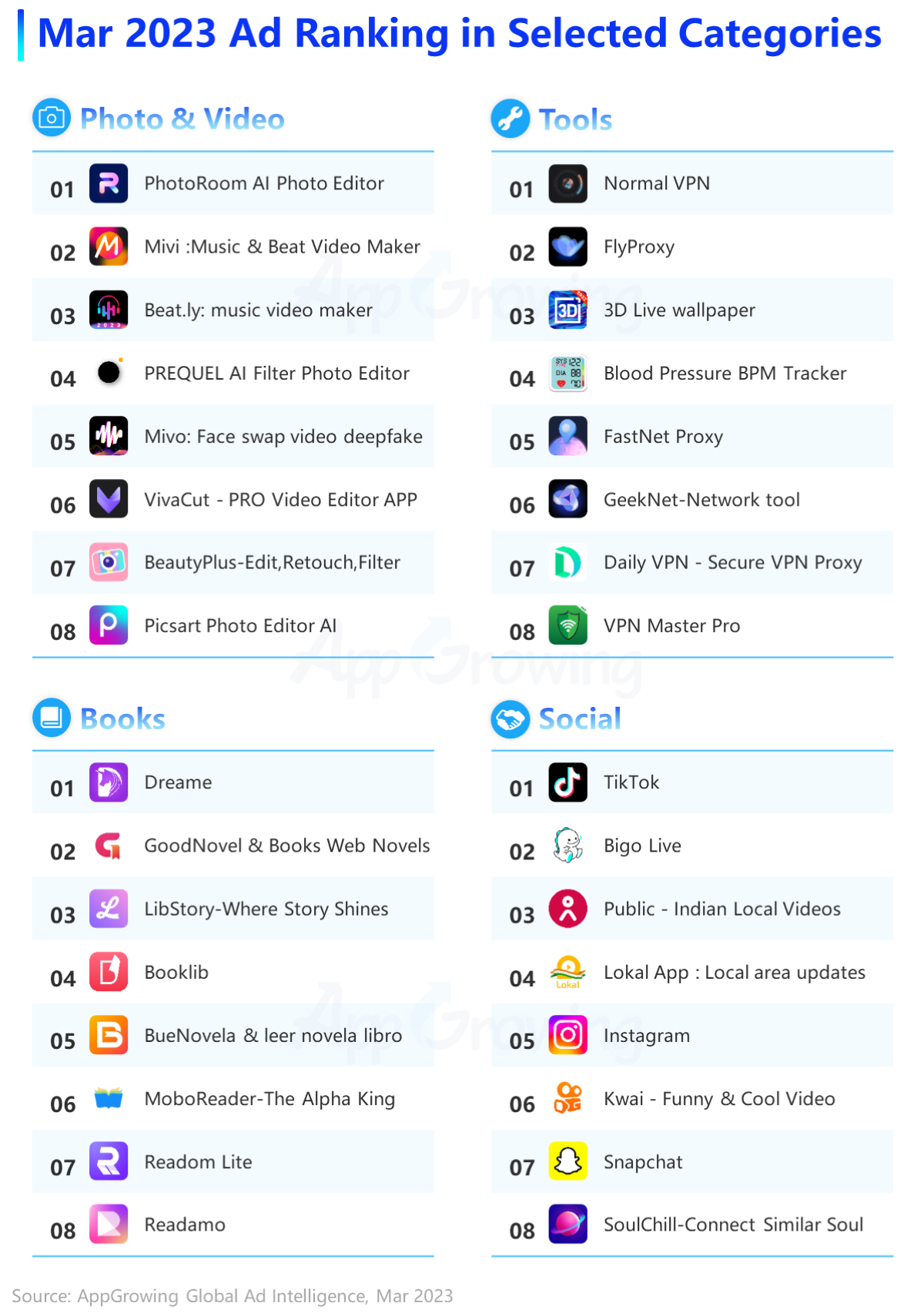 It is worth noting that in the Photo & Video list, there are 3 apps with "AI"  in their names. The wave of AIGC is obvious in the genre.
03 App & Ad Creative Case Analysis
Case 1: PhotoRoom AI Photo Editor
PhotoRoom AI Photo Editor mainly advertised in Philippines, Switzerland and Israel in March. The creatives type is mainly vertical video, accounting for 99.4%.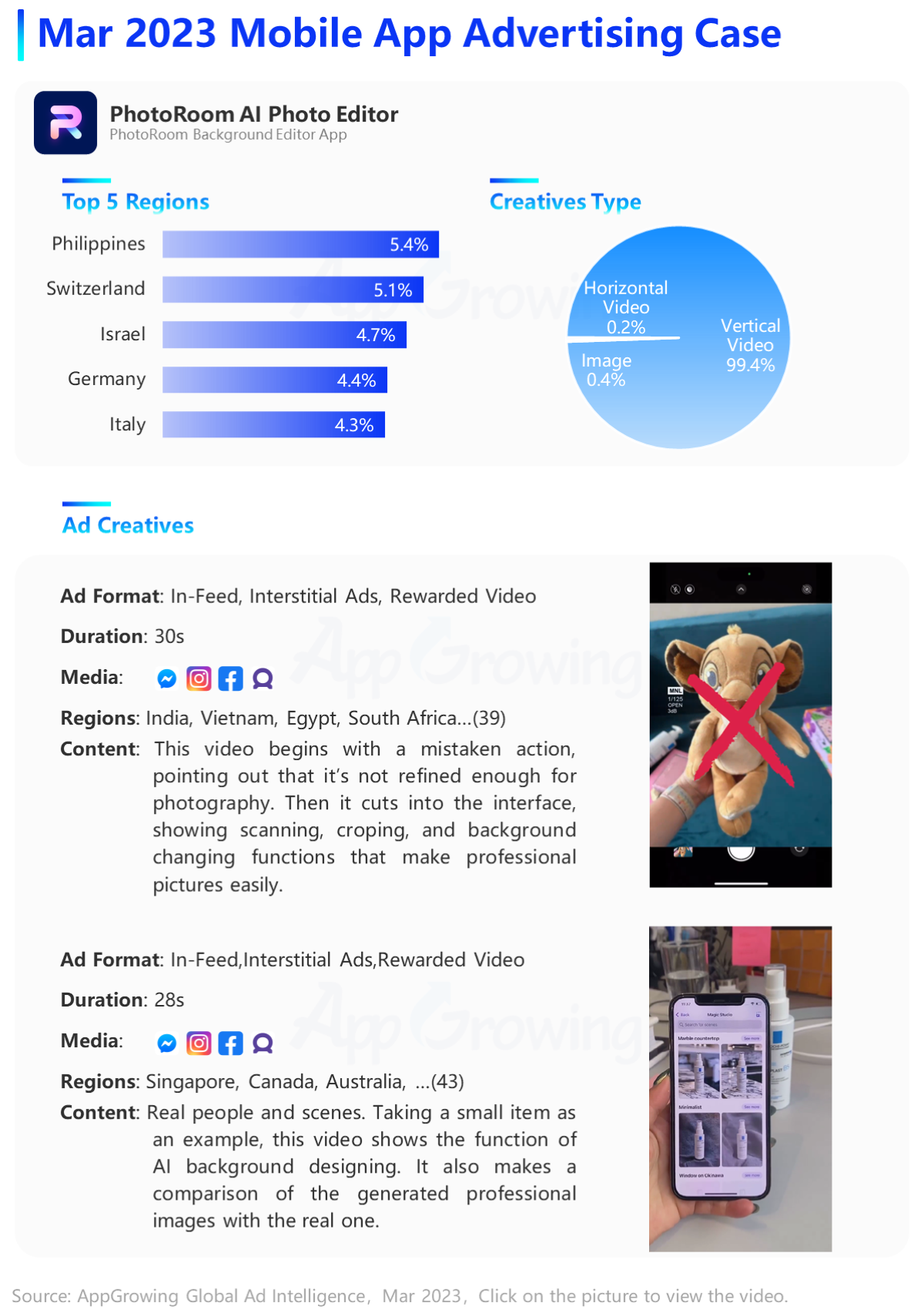 As a photo editing app that incorporates AIGC, PhotoRoom AI Photo Editor's ad creative highlights its powerful image beautification functions and combines "error demonstration" and "real-life interpretation" for content output.
Ad Creative 1: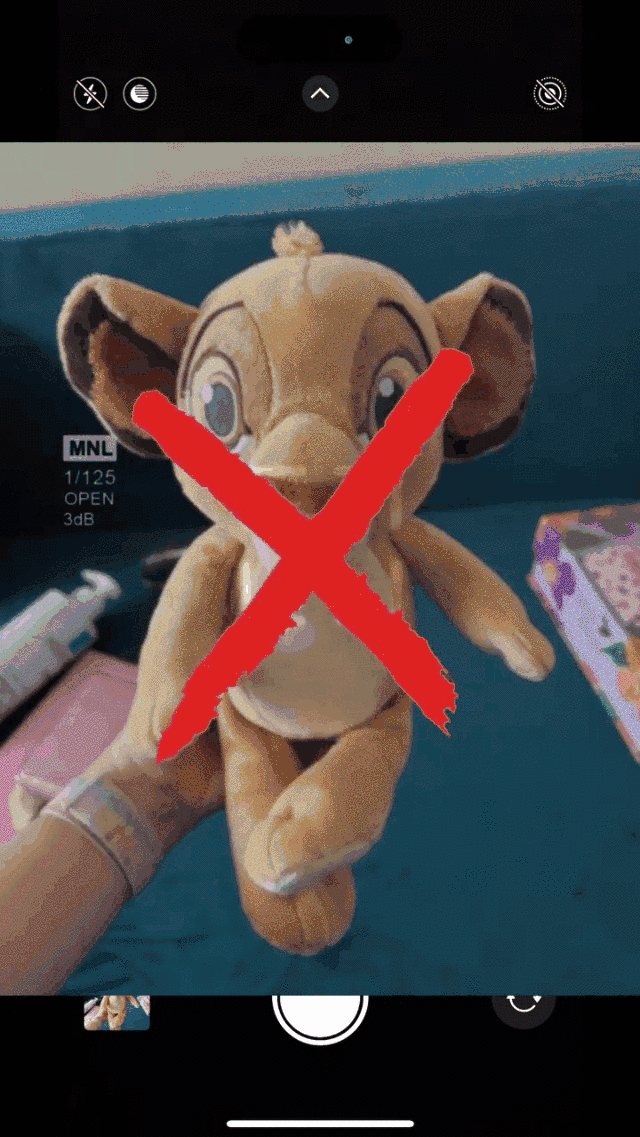 Source: AppGrowing
Ad Creative 2: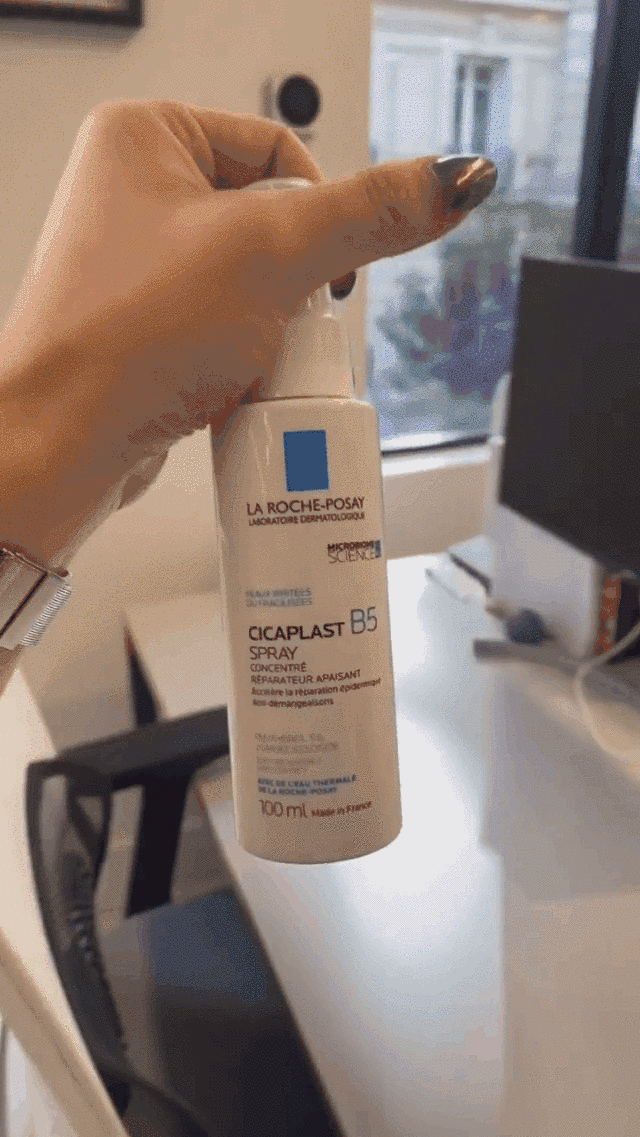 Source: AppGrowing
Case 2: Picsart AI Photo Editor,Video
Picsart AI Photo Editor,Video mainly advertised in Italy, Netherlands and Mexico in March. The creatives type is mainly vertical video, accounting for 69%.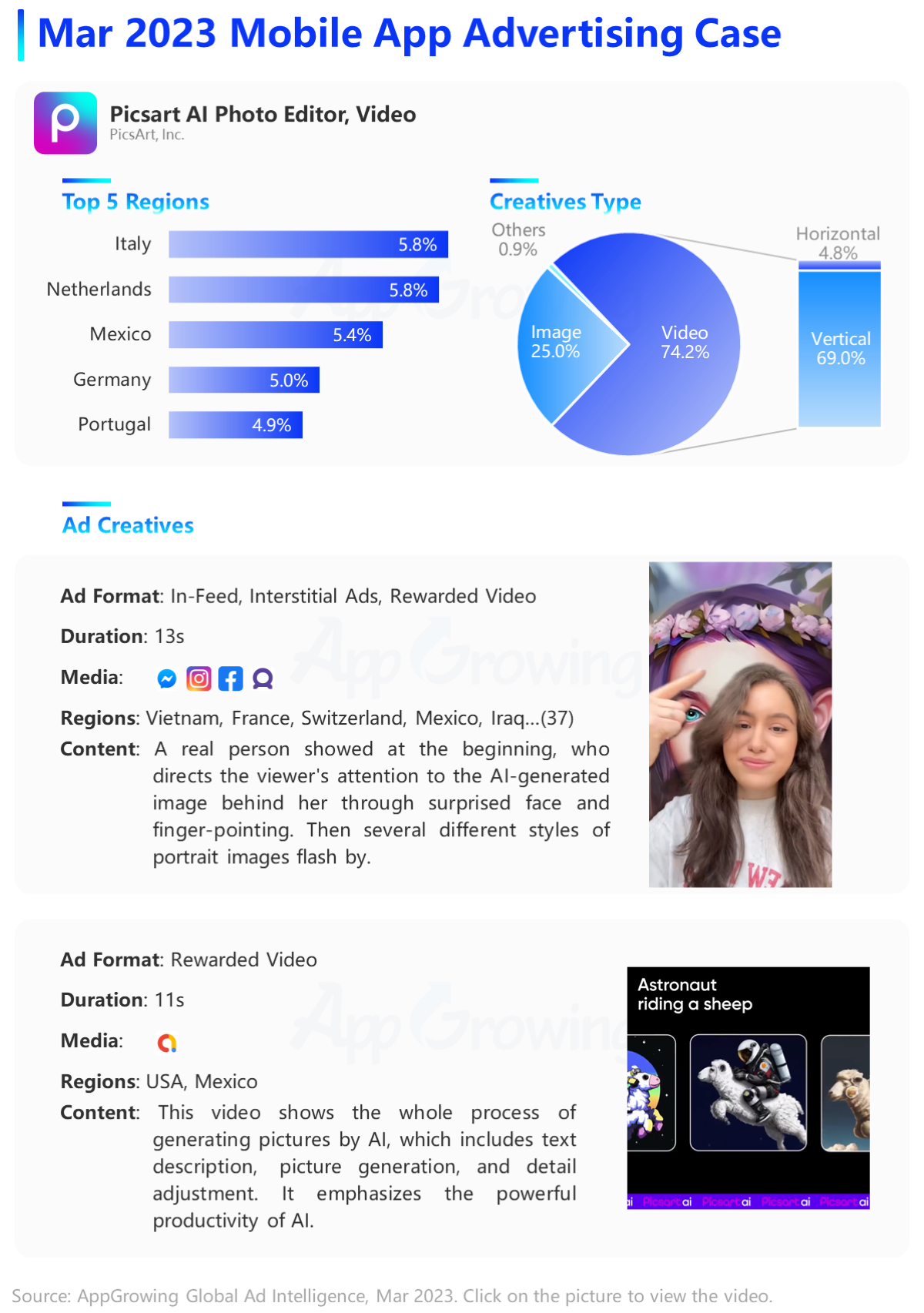 As a popular app with "photo editing + social", Picsart not only applies AI in its functions, but also outputs content in its ad creatives with the AI keyword.
Ad Creative 1: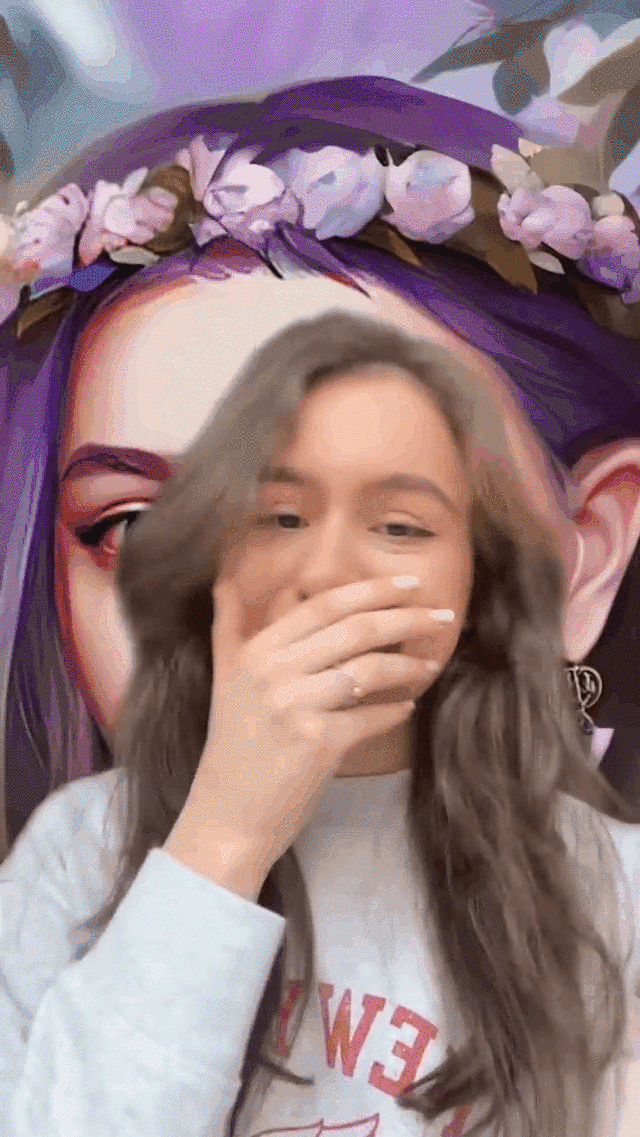 Source: AppGrowing
Ad Creative 2: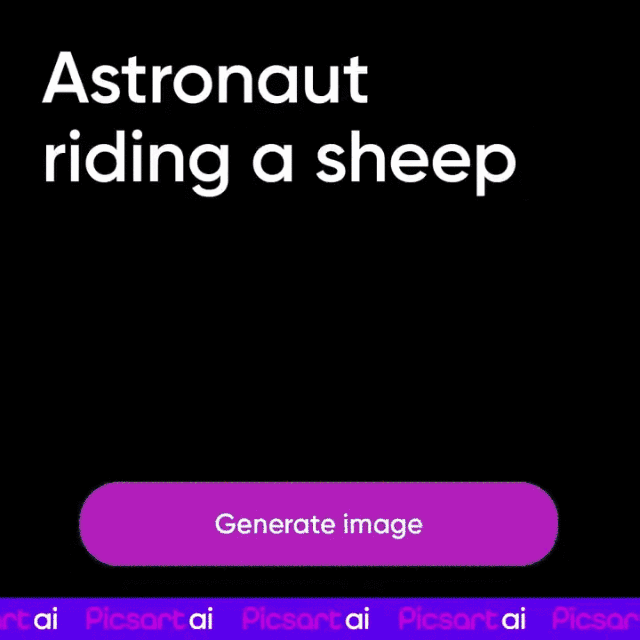 Source: AppGrowing
To get the full PDF file of "March 2023 Mobile Game & App Global Adverting Review", Please Click Here.
*This report is produced by AppGrowing. All text, data, and graphics in the report are protected by laws related to trademarks and copyrights. Part of the data, text or images are collected from public information, and are only quoted for explanation, and the ownership belongs to the original author.
The content of the report is for general information only and should not be considered as an opinion or basis for specific matters.