Roblox is a mobile game published by Roblox Corporation, a publisher from the United States. It allows users to create and explore an infinite variety of 3D worlds. Roblox has hundreds of millions of players worldwide and is one of the most popular games today. How does Roblox use advertising to increase its popularity and downloads? This article will use AppGrowing data to dissect and analyze Roblox's advertising strategy.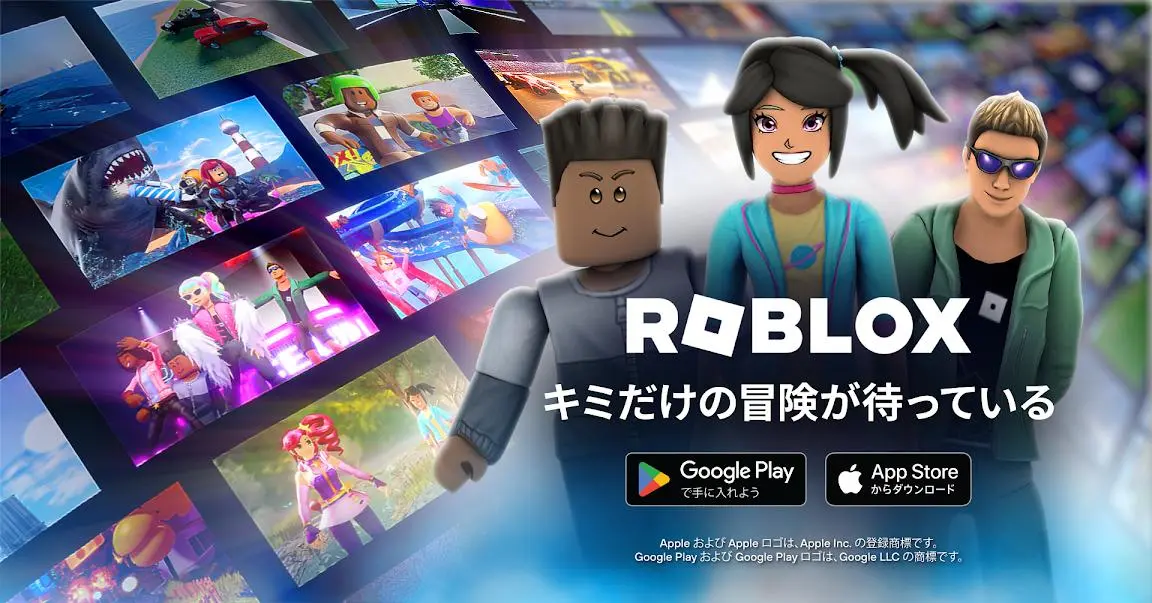 01 Roblox Advertising Areas and Platforms
According to the data monitored and collected by AppGrowing, in recent 2 years, Roblox iOS version has created 6861 ads in total, covering 36 areas and 15 media. This shows that Roblox has a wide range of target markets and channel choices and can cover different regions and cultures of user groups.

From the perspective of regional distribution, Roblox's ads are mainly concentrated in English-speaking countries such as the United States, Canada, the United Kingdom, Australia, and New Zealand, as well as European countries such as Germany, France, Spain, and Italy. These countries are important markets for the game industry, with high consumption power and game demand. At the same time, Roblox also carried out a certain degree of advertising in Asia, the Middle East, Latin America and other regions, to expand its influence and user base.
From the perspective of platform distribution, Roblox chose AdMob as its main advertising platform, creating 1308 ads on it. AdMob is a mobile advertising platform owned by Google, with massive traffic resources and accurate targeting technology, which can help Roblox improve its advertising effectiveness and conversion rate. In addition, Roblox also advertised on well-known mobile advertising platforms such as Facebook Audience Network, Unity Ads, Vungle, etc., to increase its exposure and brand awareness.
02 Roblox Advertising Time and Frequency
From 2023-03-11 to 2023-06-08, Roblox created 1384 ads in total, around 84.16% of which are in the form of rewarded video. Rewarded video is a type of ad that users can get a certain reward after watching the whole video, such as coins, props, experience vouchers, etc. This type of ad can stimulate users' interest and curiosity, and increase the interactivity and participation between users and ads.
From the perspective of daily ad volume, Roblox reached its peak on 2023-05-18, creating 333 ads. On that day, Roblox released version V2.575.425 and launched a number of new features and optimizations. For example, it added more types of items and equipment, improved game graphics and performance, fixed some known bugs, etc. In order to let more users know and download this version, Roblox greatly increased its ad volume on that day, and highlighted the content of version update in some materials.
03 Roblox Ad Creatives and Content
From the perspective of ad creatives, Roblox mainly uses horizontal & square video, accounting for 62.83%. Video is an effective way to show game graphics and gameplay, and can attract users' attention and interest. Roblox's video materials usually use bright colors and dynamic music to create a joyful and free atmosphere. At the same time, video materials also show Roblox's core advantages: users can freely create and explore an infinite variety of 3D worlds.
From the perspective of ad content, Roblox's ads can be divided into two categories: one is to introduce Roblox's basic information and features, such as game name, type, download link, slogan, etc.; The other is to show a specific game or activity in Roblox , such as Zombie Rush, Dragon Adventures, Paris Showcase, etc. These games or activities are created by Roblox's users or developers, reflecting Roblox's diversity and creativity. Through these two types of ads, Roblox can convey its brand image and value proposition to users, as well as show its product functions and advantages.
04 Stand Out in Global Advertising Competition with AppGrowing Ad Intelligence
Through AppGrowing's ad data and intelligence, we can see that Roblox has a clear strategy and method in game advertising. Roblox chooses suitable ad forms and channels according to the characteristics of different regions and platforms, to improve its coverage and conversion rate. Roblox adjusts its ad volume and frequency according to different times and events, to improve its exposure and downloads. Roblox designs different ad materials and content according to different users and scenarios, to improve its attractiveness and influence.
If you want to know more about Roblox or other games' advertising data and analysis, please visit AppGrowing's official website. AppGrowing is a professional mobile advertising intelligence analysis platform that can help you monitor the global mobile advertising market dynamics in real time, discover high-quality ad materials and cases, and optimize your advertising strategy.