PUBG MOBILE is a popular action game that offers a thrilling battle royale experience for players. It is published by Tencent, a leading gaming company from China, and was officially launched on 2021-02-19. The latest version is V2.6.0. In this article, we'll analyze how PUBG MOBILE's advertising strategy make it successful by using data collected by AppGrowing, a leading global mobile advertising intelligence platform.
PUBG MOBILE's Global Advertising Strategy
According to AppGrowing, PUBG MOBILE has created 3763 ads in total, covering 47 areas and 14 media. The game has a global reach and targets players from various countries and regions, such as Pakistan, Singapore, Egypt, Oman, Bahrain, Turkey, United Arab Emirates, Kenya, Kuwait, Qatar, Indonesia, Israel, Russia, and Macao SAR.
PUBG MOBILE so far advertised mostly on AdMob.

The Winning Formula of PUBG MOBILE's Ads: Format and Creative
PUBG MOBILE mainly uses rewarded video ads to attract players who are interested in action games and battle royale games. Rewarded video ads are a type of in-app advertising that offer users incentives such as extra lives or coins in exchange for watching a short video. This format can increase user engagement and retention while generating revenue for the publisher.

The ad creatives of PUBG MOBILE are mainly horizontal videos that showcase the gameplay features and highlights of the game.
The videos that PUBG MOBILE favors are fast-paced and action-packed, with realistic graphics and sound effects that create an immersive experience for the viewers. The following video is a typical example.
The Driving Force Behind PUBG MOBILE's Ads: AdMob
PUBG MOBILE mainly uses AdMob as its ad network to distribute its ads across various media platforms. AdMob is a mobile advertising platform owned by Google that allows developers to monetize their apps by displaying ads from Google's advertising network.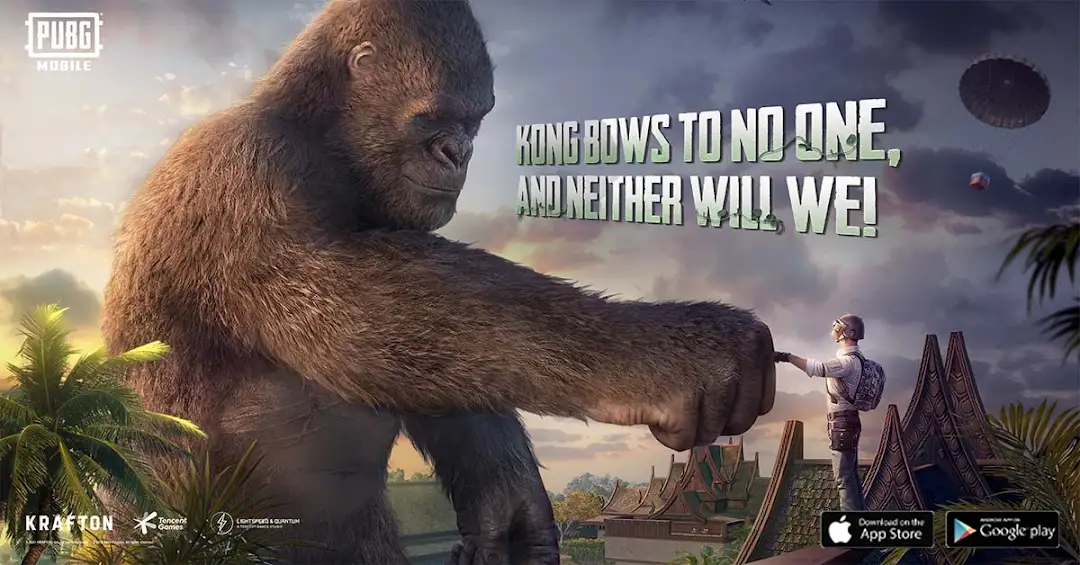 According to AppGrowing, PUBG MOBILE's ads are effective and engaging.
Some of the factors that contribute to the high performance score of PUBG MOBILE's ads are:
The ads are well-targeted to the relevant audience who are interested in action games and battle royale games.
The ads are well-designed and well-produced, with high-quality graphics and sound effects that capture the attention and interest of the viewers.
The ads are well-timed and well-placed, appearing at optimal moments and locations within the media platforms to maximize the exposure and click-through rates of the ads.
The ads are well-matched to the game's features and benefits, highlighting the unique selling points and value propositions of PUBG MOBILE over other similar games.
The Key to PUBG MOBILE's Ad Success: Performance and Optimization
PUBG MOBILE is a successful action game that has achieved a global popularity and recognition. It has a smart and effective advertising strategy that leverages the data and insights from AppGrowing, a professional mobile marketing intelligence platform.
Using AppGrowing's tools and services, you can monitor and analyze competitors' ad volume, ad format, ad creative, and ad performance in different regions and media. This can help mobile game developers optimize their ad campaigns and improve their user acquisition and retention rates.
*The content and media in this article are protected by copyright laws. Some information is cited from public sources for illustrative purposes only, with ownership retained by the original authors. This article provides general information only and is not meant as opinion or advice for specific situations.
Follow AppGrowing's social media accounts or register immediately at AppGrowing to learn more mobile advertising insights.
LinkedIn: https://www.linkedin.com/company/app-growing-global
Twitter: https://twitter.com/ag_global_
Facebook: https://www.facebook.com/AppGrowing/