Monster Hunter Now is a new action game that lets players hunt and capture various monsters in the real world using augmented reality technology. The game is developed and published by Niantic, the same company behind the hit games Pokemon Go and Harry Potter: Wizards Unite. Monster Hunter Now has been one of the most anticipated games of 2023, and it has achieved impressive results since its official launch. In this article, we will use AppGrowing to analyze the advertising intelligence of Monster Hunter Now and explore the strategies and tactics that contributed to its success.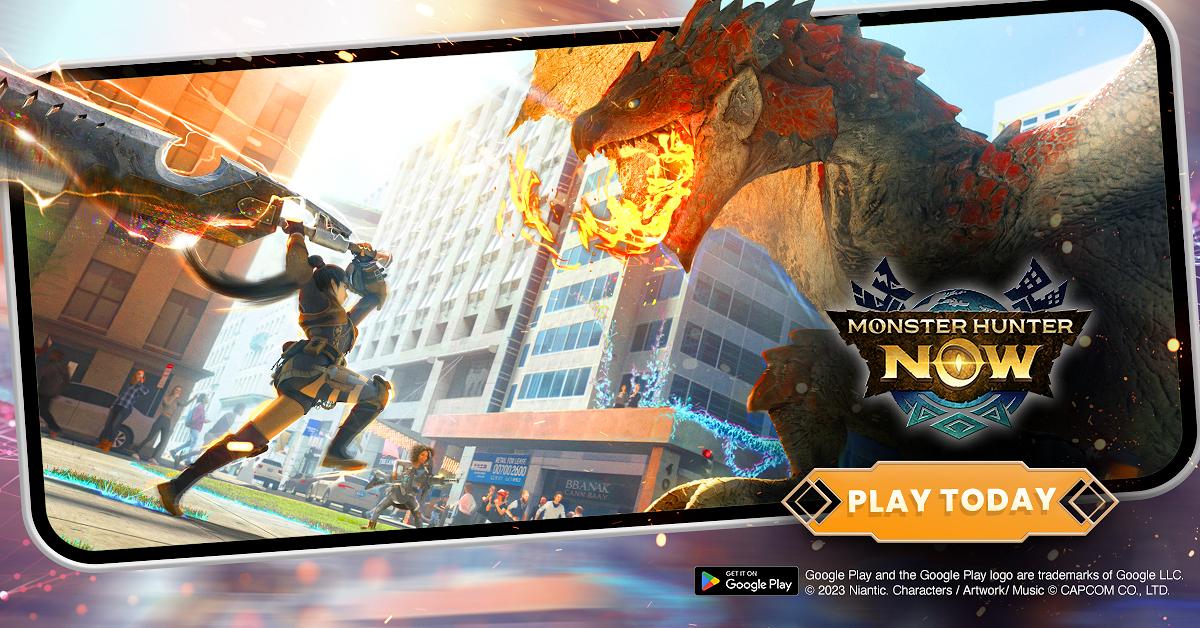 Source: AppGrowing
01 How Monster Hunter Now Used AdMob to Dominate the Global Charts

Source: AppGrowing
According to the data monitored and collected by AppGrowing, Monster Hunter Now has created 829 ads in total, covering 13 areas and 4 media. The game started pre-registration on 2023-07-28 and began to advertise heavily from 2023-09-06. The game targeted mainly the English-speaking markets, such as Australia, United States, United Kingdom, Canada, etc., as well as some European countries, such as Germany, France, Italy, Spain, etc. The game also advertised in some Asian regions, such as Japan, Hong Kong SAR, Macao SAR, Taiwan of China, etc., where the monster hunting genre is popular.

Source: AppGrowing
The game used mainly Google Play as its distribution platform, and advertised mostly on AdMob, with a total of 800 ads. The game also used some other media, such as Youtube, TikTok, and Mintegral, but with much less frequency and volume. The game's ads were mainly in the form of interstitial, which accounted for about 48.08% of the total ads. The game also used some other formats, such as banner, native, and rewarded video, but with much lower proportions. The game's ad creatives were mainly image, which accounted for about 68.82% of the total ads. The game also used some video creatives, but with much less share.

Source: AppGrowing
02 The Secrets Behind Monster Hunter Now's Stunning Ad Creatives
Monster Hunter Now's advertising strategy has paid off well, as the game has achieved remarkable results in terms of downloads and rankings. Taking 2023-09-14 Google Play charts for instance, Monster Hunter Now ranked NO.1 in Australia, Germany, Spain, France, United Kingdom, Hong Kong SAR, Italy, Japan, Macao SAR, Malaysia, Netherlands, Norway, Taiwan of China, United States. It also entered the Top 10 in Korea, Thailand, Philippines, Singapore, Indonesia, Brazil, Turkey as well.
The game's high rankings can be attributed to several factors:
The game leveraged the brand recognition and loyalty of Niantic, which has a proven track record of creating successful augmented reality games that appeal to a wide range of audiences.
The game tapped into the popularity and nostalgia of the monster hunting genre, which has a loyal fan base and a rich history in gaming culture.
Source: AppGrowing
The game utilized the power and reach of AdMob, which is one of the largest and most effective mobile advertising platforms in the world.
The game optimized its ad creatives to be eye-catching, informative, and enticing, using high-quality images and videos that showcase the game's features and benefits.
The game timed its ad campaigns to coincide with the pre-registration and launch periods, which are crucial for generating hype and interest among potential players.
03 What Monster Hunter Now Can Teach Us About Effective Mobile Game Marketing
Based on AppGrowing's analysis of Monster Hunter Now's advertising intelligence data , we can draw some insights and recommendations for other action game developers and publishers who want to achieve similar success:
Choose a reliable and popular distribution platform that can provide a large and diverse user base for your game.
Select a suitable and effective media that can deliver your ads to your target audience with high efficiency and accuracy.
Source: AppGrowing
Experiment with different ad formats and creatives to find the ones that work best for your game's genre and style.
Monitor your ad performance and adjust your ad budget and strategy accordingly to maximize your return on investment.
Plan your ad campaigns ahead of time and align them with your game's development milestones and marketing goals.