Garena Undawn is a Role Playing game that has taken the world by storm. It is published by Garena, a leading game developer and publisher from Singapore. And this game offers an immersive open-world survival experience with zombies, crafting, and co-op gameplay. The game was officially launched on 2023-06-27, after a successful pre-registration campaign that started on 2023-05-12. The latest version is V1.0.3.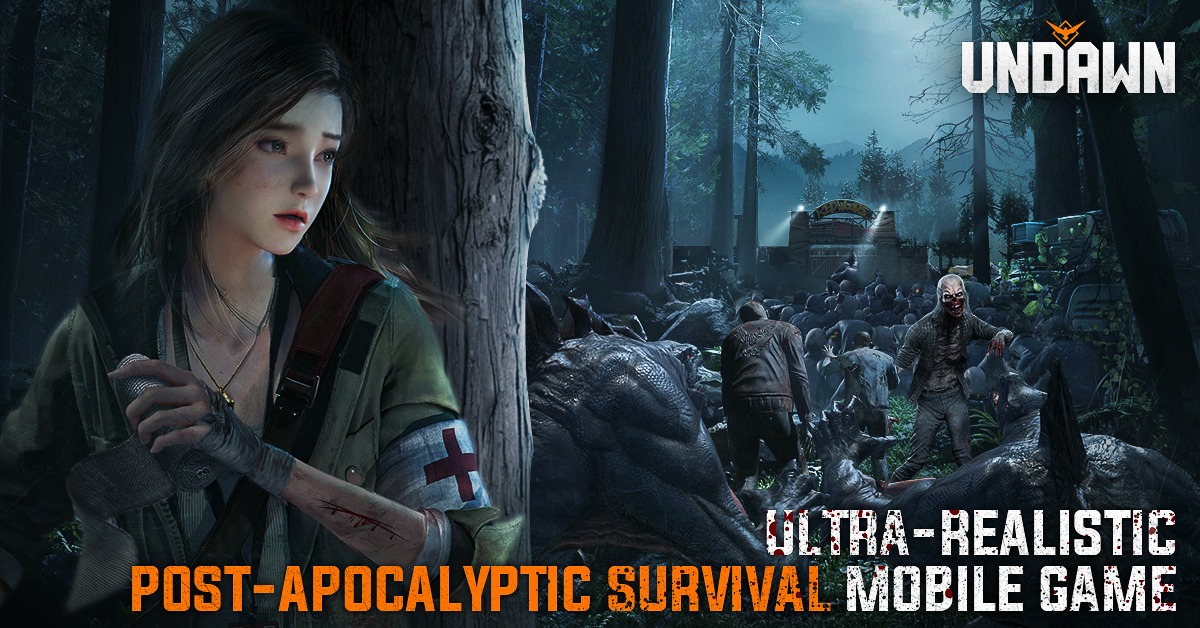 Source: AppGrowing
How did Garena Undawn achieve such impressive results in such a competitive genre? What are the secrets behind its advertising intelligence and performance? In this article, we will analyze the data and content from AppGrowing  and reveal the key factors that contributed to Garena Undawn's success, and how you can apply them to your own game marketing strategy.
01 Target the Right Markets with Localized Ads
One of the most important aspects of game marketing is to know your target audience and tailor your ads accordingly. Garena Undawn has done a great job in this regard, as it has created 6,782 ads in total, covering 19 areas and 10 media. According to AppGrowing's data, Garena Undawn has focused on the Southeast Asian market, where it has a strong brand recognition and loyal fan base.
AppGrowing's data shows that Garena Undawn has ranked NO.1 in Hong Kong & Taiwan of China, Indonesia, Malaysia, Philippines, Singapore, and Thailand on Google Play charts as of 2023-07-06. It has also entered the Top 10 in Macau of China.
These achievements demonstrate the effectiveness of Garena Undawn's localized ads, which cater to the preferences and cultures of different markets. Some of the ads also use local languages or dialects, such as Bahasa Indonesia, Tagalog, or Hokkien.
Source: AppGrowing
By creating localized ads, Garena Undawn has increased its relevance and appeal to its target markets, and boosted its conversion rates and retention rates.
02 Optimize the Ads to Maximize Engagement
Another key factor that influences game marketing performance is the choice of ad formats and creatives. Garena Undawn has experimented with various ad formats and creatives to optimize its ad delivery and engagement.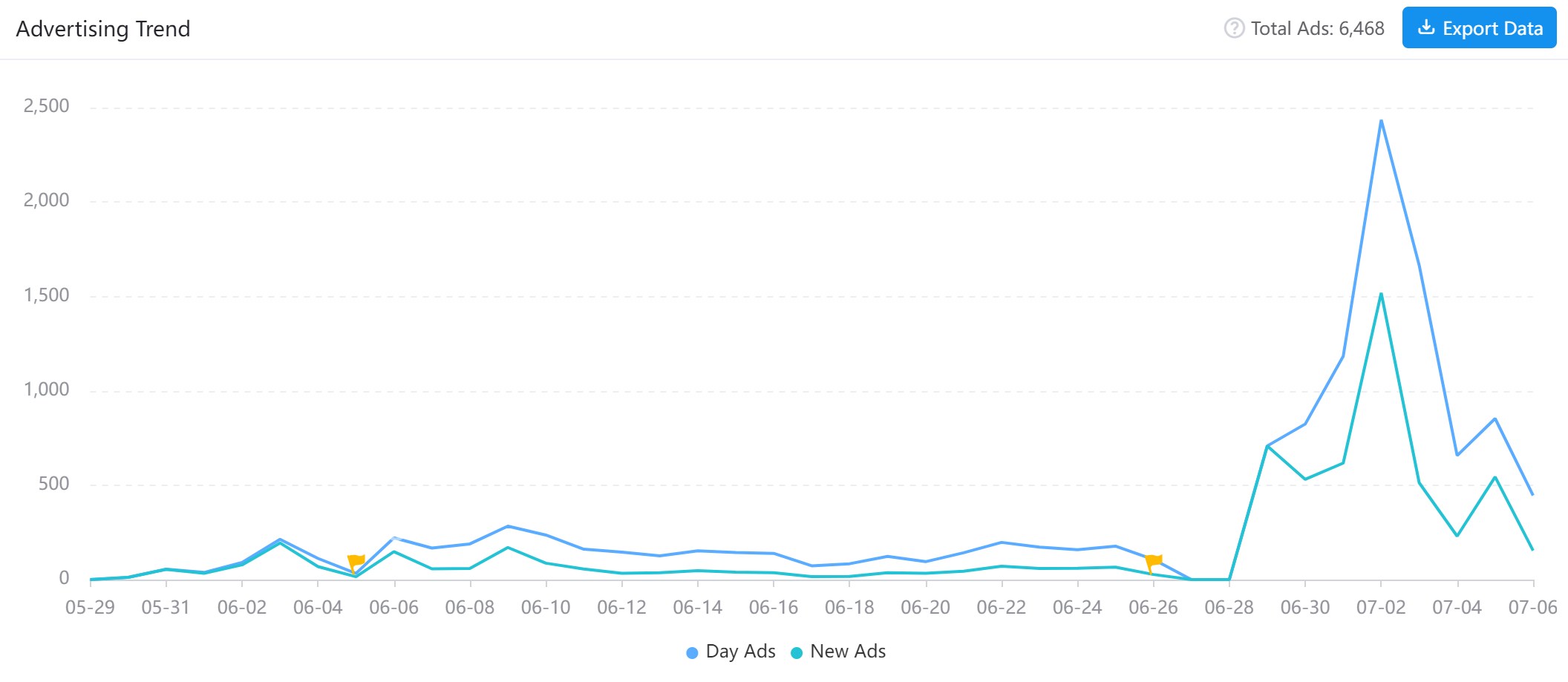 Source: AppGrowing
From 2023-05-29 to 2023-07-06, Garena Undawn created 6,468 ads in total, around 42.58% of which are in the form of Rewarded Video. Rewarded Video is a popular ad format that offers users incentives or rewards for watching an ad, such as extra lives, coins, or items. This format can increase user engagement and retention, as well as generate revenue for the game.

Source: AppGrowing
AppGrowing's data also shows that Garena Undawn's ad creatives are mainly Video, accounting for around 53.7% of its total ads. Video is a powerful ad format that can showcase the game's features and gameplay in an attractive and dynamic way. Garena Undawn's video ads are well-designed and produced, with high-quality graphics, sound effects, music, and voice-overs. Some of the video ads also use interactive elements or call-to-actions to encourage users to download or play the game.
Garena Undawn's video ads highlight different aspects of the game, such as the open-world exploration, the zombie combat, the crafting system, the co-op mode, or the character customization. Some of the video ads also use storytelling techniques or emotional appeals to capture users' attention and curiosity. For example, some of the video ads show how players can survive together with their friends or partners in a post-apocalyptic world.
Source: AppGrowing
By optimizing its ad formats and creatives, Garena Undawn has enhanced its ad performance and user experience.
03 Leverage the Best Media Platforms to Reach Your Audience
The last but not least factor that affects game marketing success is the selection of media platforms. Garena Undawn has leveraged various media platforms to reach its potential users and increase its exposure. AppGrowing's data indicates that Garena Undawn has advertised mostly on AdMob, with a total of 44.38% ads. AdMob is a leading mobile advertising network owned by Google. It offers access to millions of users across different apps and games.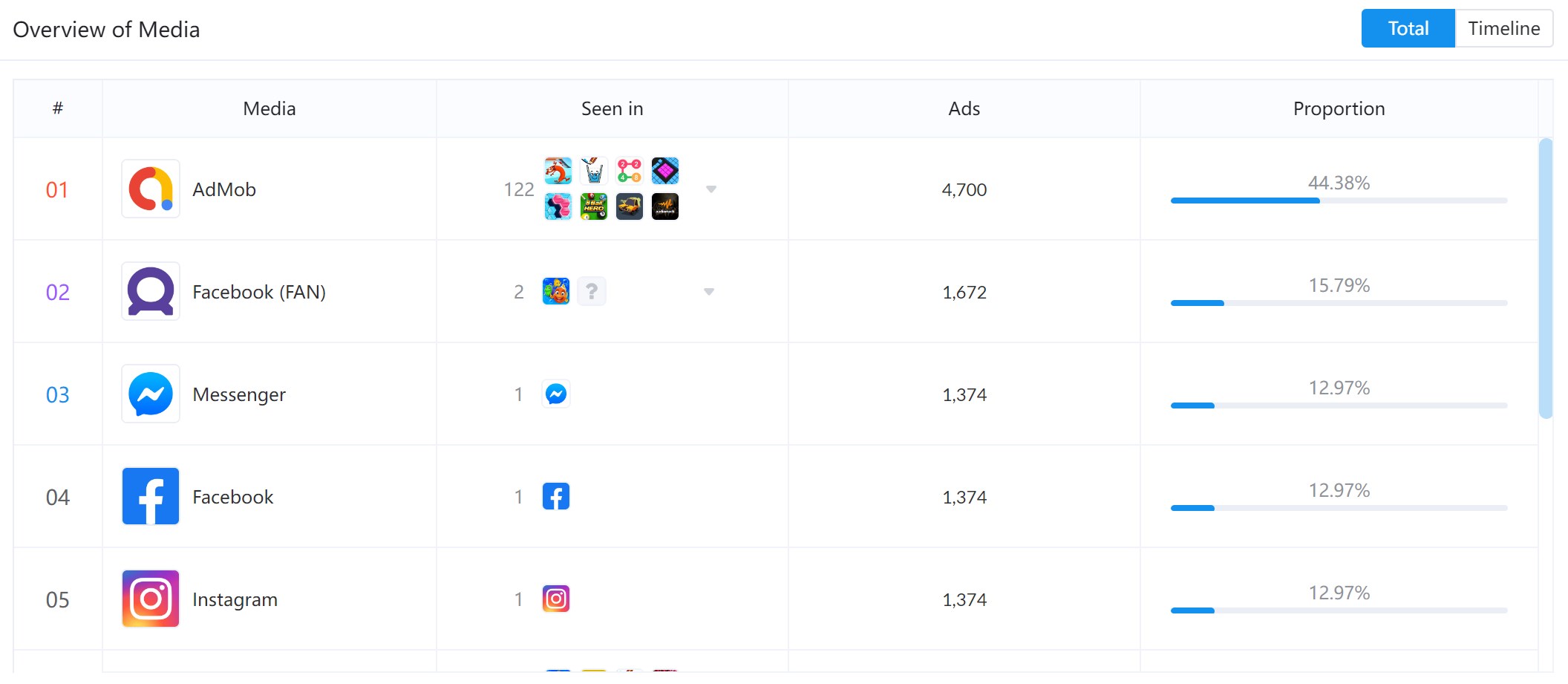 Source: AppGrowing
Garena Undawn has also advertised on other media platforms, such as Facebook Audience Network (FAN), Instagram and Messenger. These platforms are also popular and effective for game advertising, as they provide various ad formats, targeting options, analytics tools, and monetization solutions. By advertising on multiple media platforms, Garena Undawn has maximized its reach and visibility, as well as diversified its traffic sources and revenue streams.
---
*The content and media in this article are protected by copyright laws. Some information is cited from public sources for illustrative purposes only, with ownership retained by the original authors. This article provides general information only and is not meant as opinion or advice for specific situations.
Follow AppGrowing's social media accounts or register immediately at AppGrowing to learn more mobile advertising insights.