After unveiling Watcher of Realms in April this year, Moonton has taken the next step. According to AppGrowing, Moonton's Watcher of Realms placed the No.1 pre-registering game by ads on App Store in the last 30 days. The card RPG is due to release on July 13, that is to say, Moonton started the pre-registration advertising more than a month before its launch.

Source: AppGrowing
Since it was acquired by Bytedance for $4 billion in 2021, Moonton has accelerated its expansion. Watcher of Realms is supposed to be Moonton's first self-developed game released after the acquisition.
01 New Card RPG Topped the Pre-registration
Officially billed as the "Next Generation Fantasy Card RPG Mobile Game", Watcher of Realms hit in April 2023 and has begun pre-registration in Europe, America, and Southeast Asia. There have been more than 1.45 million pre-registrations so far according to the official figures. However, considering the overall style, this card RPG is more likely to be designed for European and American players.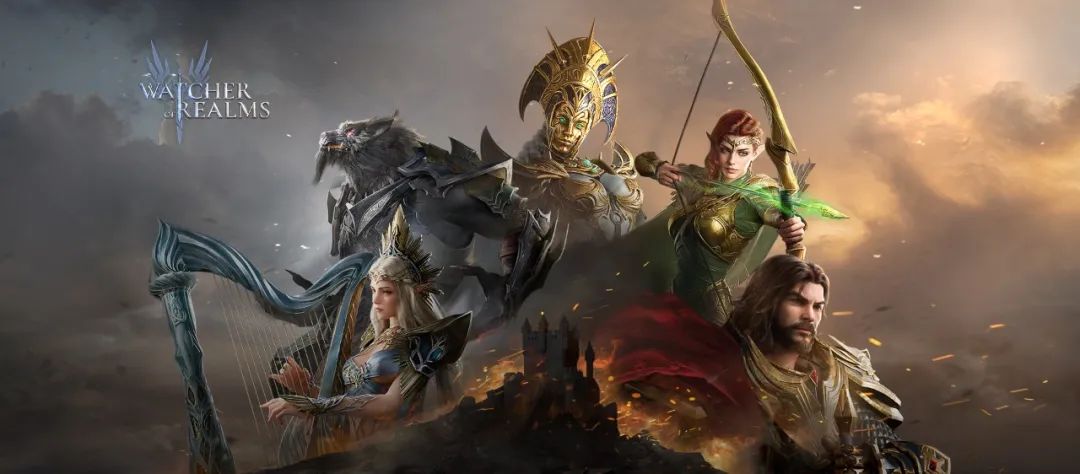 Image Credit: Watcher of Realms
As can be seen from the trailer, Watcher of Realms features a dark and realistic style. It creates detailed 3D models of more than 100 characters, showing a high level of game quality. At the same time, Moonton's exploration of the dark theme does not stop at the art style. Most heroes in Watcher of Realms have their own stories, enriching the worldview, and giving players a profound experience.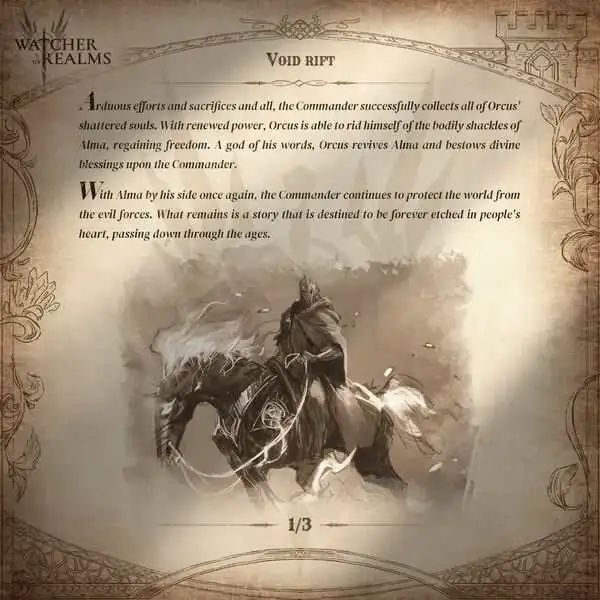 Image Credit: Watcher of Realms
In terms of gameplay, Watcher of Realms embodies the usual card RPG gameplay with tower defense to enhance the strategic features. This kind of gameplay is well adapted in the European and American markets, such as RAID: Shadow Legends which is extremely popular there. In addition, the game allows for multiplayer teams, offering a strong social experience.
All in all, Watcher of Realms is the open sesame for Moonton to enter Europe and America. With a month before its launch, Watcher of Realms started its advertising in the pre-registration period and quickly became the most advertised App Store pre-registering game.
Specifically, at the beginning of May, Watcher of Realms began its advertising and then scaled it up in June, with the maximum number of ads in a single day exceeding 300. The trend suggests that the number will continue to increase.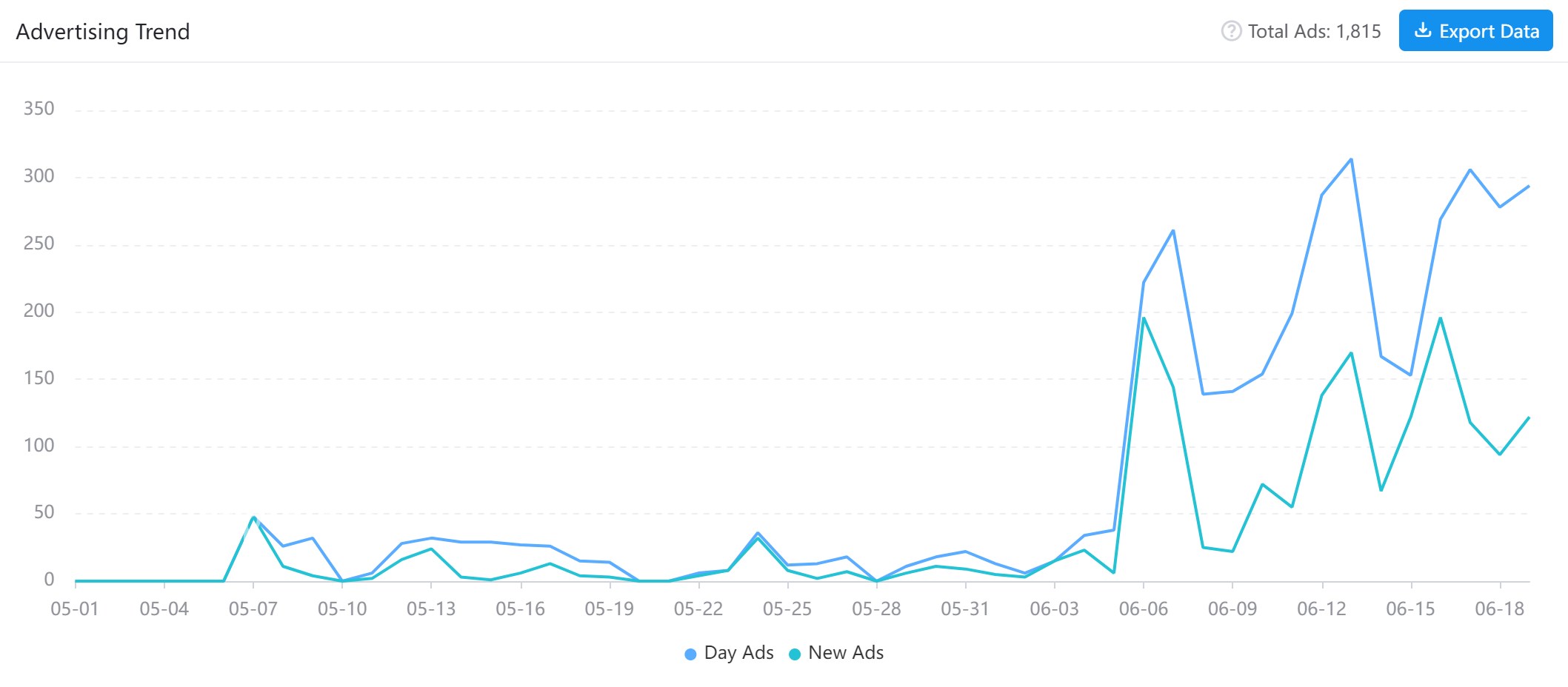 Source: AppGrowing
The game is mainly advertised on AdMob, Facebook, and Messenger. The top 3 target regions are France, Germany, and America, mostly European and American countries, which shows that Moonton is aiming at these markets as the focus of Watcher of Realms' user acquisition. The ad formats are mainly rewarded video and in-feed, together accounting for over 90% of the total.
---
In terms of creatives, the current content released by Watcher of Realms is relatively restrained, mainly showing the game's dark art style and theme, which is to build user awareness through ads before the launch.
Showing the Art Style and Technology
This type of content focuses on showing the dark art style of Watcher of Realms. The first 3-5 seconds of the video is usually a promotional CG clip, which rapidly attracts audiences who favor the theme with cool and detailed combat scenes.
Character presentation
Character presentation is usually the primary content of a card game's ad creatives, and Watcher of Realms is no exception. Moonton, though, has differentiated the videos based on audience preferences.
One is to show the various heroes of different races and looks, which still aims to show the great worldview and dark theme. For example, in the following video, a finger guiding the second-choice character upgrade enhances interaction. The 3D models of several heroes and their skills as well as combat scenes are shown with the comparison of the characters before and after their upgrade, highlighting the high quality of the game.
The other is designed for male players, displaying female characters in the game. For example, this creative, even reverse of the game's dark fantasy style, the background into a brighter pink, taking turns showing the exquisite female characters painted.
02 A Key Move for Moonton's Global Business
After the success of Mobile Legends: Bang Bang in Southeast Asia, Moonton has embarked on a multi-category global development.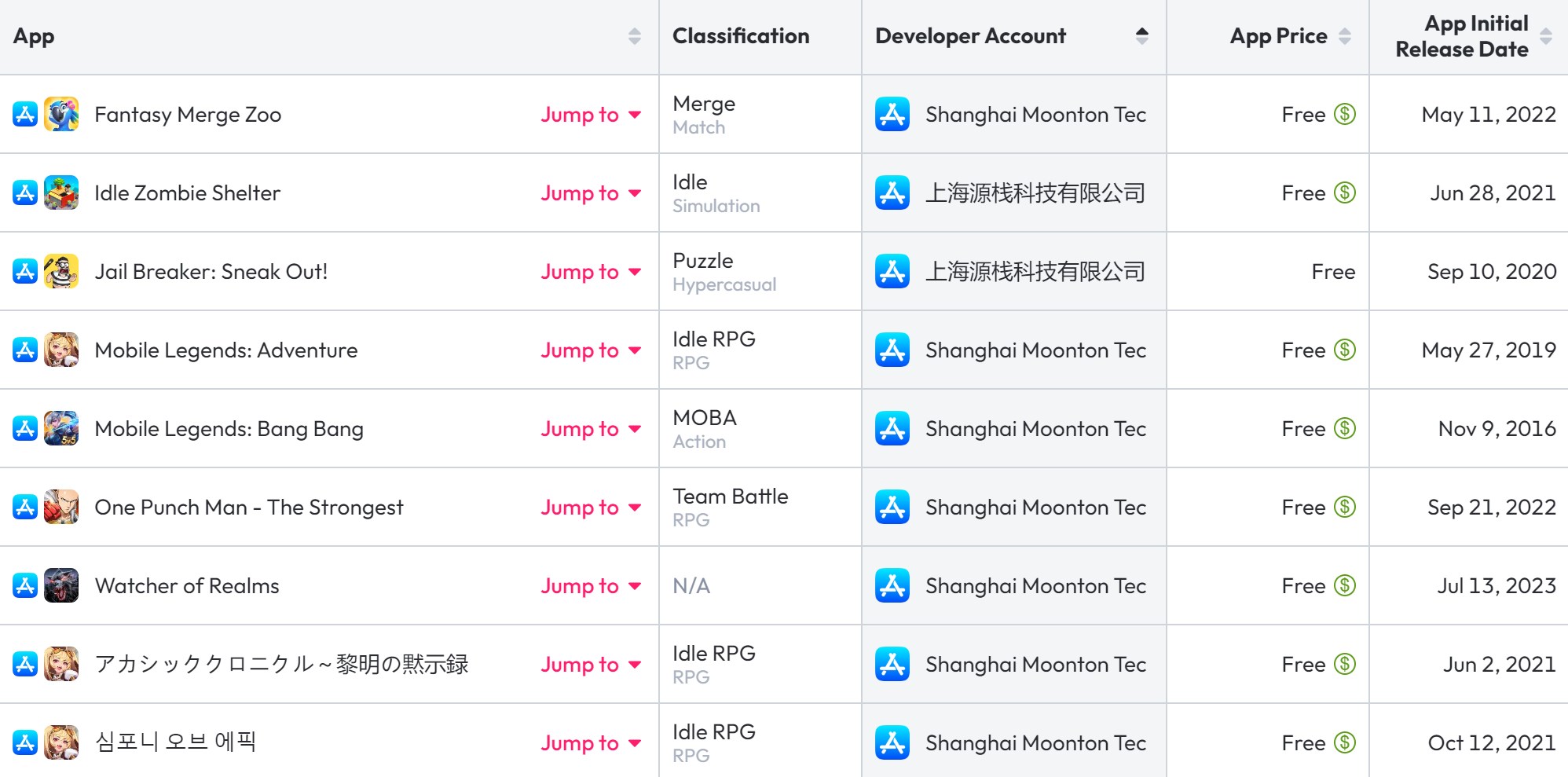 Source: data.ai
The first to appear is Mobile Legends: Adventure, an idle card game derived from the Mobile Legends: Bang Bang worldview. Its art style and character design were in line with the aesthetics of European and American players, so it initially tried to make a splash there. Unfortunately, it was not well accepted after launch and failed to show enough potential.
After 2 years of uneventful operation, Moonton retargeted the Japanese and Korean markets in 2021. It made an overhaul of Mobile Legends: Adventure, turning the realistic art style into a light Japanese anime style. At the same time, localization of stories and voice-over was done on this basis. This has made the game harvest considerable success in Japan and South Korea, taking No.2 in the iOS game revenue chart in Korea and once entering Top 30 in Japan.
However, Europe and America remain the key points for Moonton. Besides the new work, Watcher of Realms, we observe that the major advertising regions of Mobile Legends: Bang Bang has gradually moved to the European and American markets. According to AppGrowing, Mobile Legends: Bang Bang's marketing strategy has seen a complicated adjustment this year. Ad volume in Indonesia (blue line) gradually decreased in the middle and late Q1 2023, while America, France, Germany, Canada, and other European and American markets saw significant growth in the same period.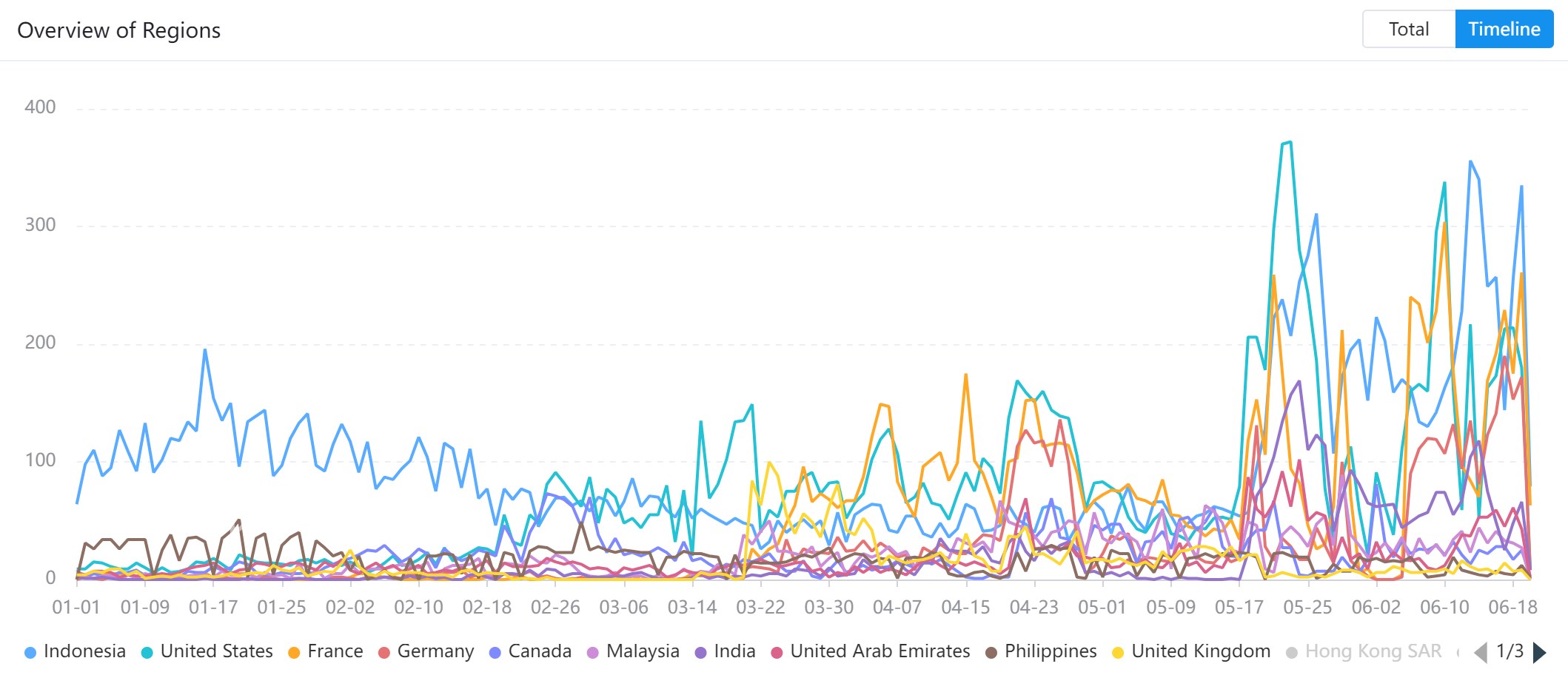 Source: AppGrowing
Moreover, Watcher of Realms also carries Moonton's wish to further expand the category map. In the case of SLG competition intensifying and European and American players showing little interest in MMO, card RPG is a cost-effective entrance for Chinese developers to reach the European and American markets, which is also better suited to Moonton's global development strategy. At present, several medium and large-scale developers have joined the ark of card RPG and some have already released their games, such as Lilith Games' Dislyte, Hero Games' Project W, and 37 Games' Chrono Legacy.
Now, it's a month till Watcher of Realms' launch. If it succeeds in breaking through to the European and American markets, it will be a significant step forward for Moonton's global business.
---
*The above creatives are collected from public information by AppGrowing, and are only quoted for analysis and explanation, and the ownership belongs to the original author. The content is for general information only and should not be considered as an opinion or basis for specific matters.