MMORPG mobile games are one of the most popular categories in Vietnam. According to Sensor Tower, MMORPGs have always led the Vietnamese mobile game market. In June 2023, Hoa Kiếm Mobile, a new game officially released by local Vietnamese game developer Funtap, won the Top 1 of the App Store game chart at the beginning of its beta test. According to AppGrowing, the game ran massive advertising campaigns in its pre-registration and early launch period, which was a major reason why it managed to win among popular games from well-known developers such as VNG and VTC.

Source: AppGrowing
Hoa Kiếm Mobile is a typical Chinese Fantasy MMORPG with "swordplay" as the main selling point, allowing players to choose from 5 sects with diverse skills. The game offers personalized skill upgrades and the opportunity to switch to other schools, which Funtap officially labels as "the most customizable game in the market".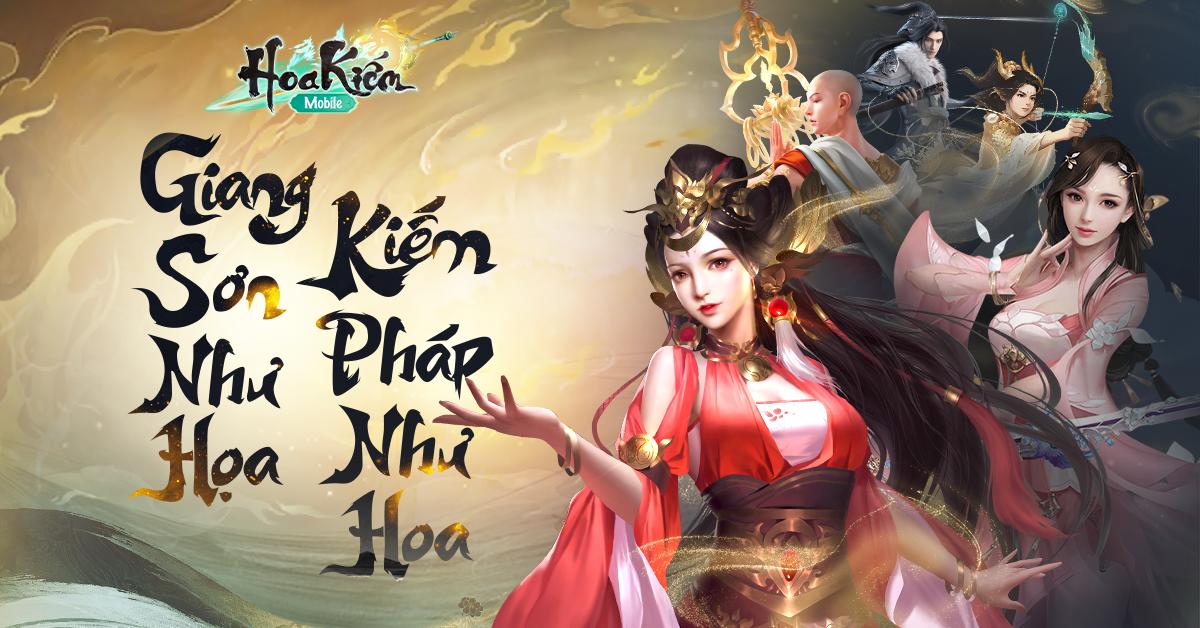 Image Credit: Funtap
Since its establishment, Funtap has developed and published several MMORPG games. Especially in the niche track of Chinese Fantasy theme, it has shown notable competitiveness with representative titles such as Tình Kiếm, Thần Vương, etc. In May this year, Funtap also launched a fairytale fantasy-themed MMORPG, Ever Song: Cổ Tích Nổi Loạn, attempting to take a lead in anime mobile games in the Vietnamese market. The unlike-the-previous-ones product also achieved remarkable results, topping Google Play's Role Playing list for a time.
Image Credit: Funtap
01 Hoa Kiếm Mobile's eye-catching advertising strategy
Hoa Kiếm Mobile started mass advertising early in its launch. According to AppGrowing, Funtap began a gradually intensifying advertising campaign from the first 5 days of the game's availability. From Google Play alone, the ad volume for Hoa Kiếm Mobile reached 2,598 as of June 27, with the peak occurring on June 17 at 916.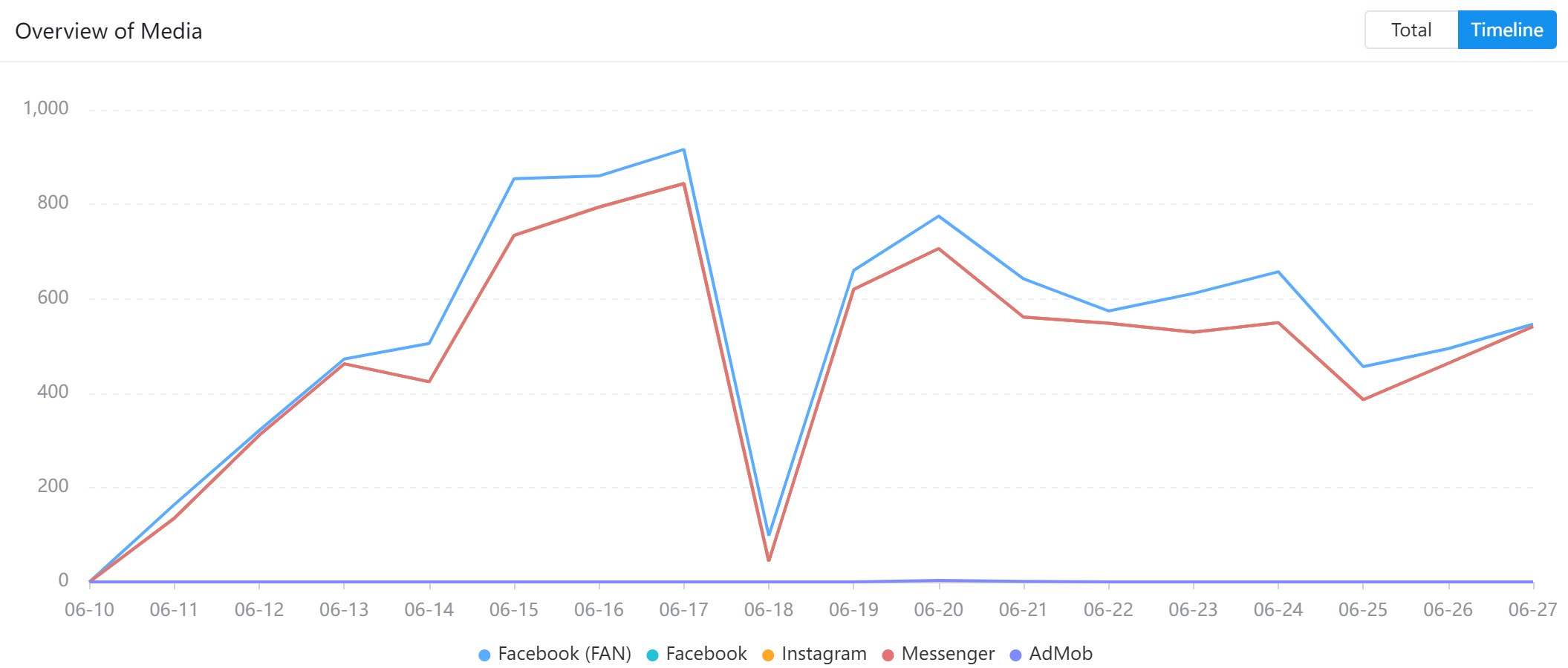 Source: AppGrowing
To acquire users, Hoa Kiếm Mobile has smashed almost all of its investment into social media such as Facebook, Instagram, and Messenger. It is a regular choice for games developed by Funtap and a winning recipe from past experience of this developer who is deeply involved in the highly competitive Vietnamese MMORPG market.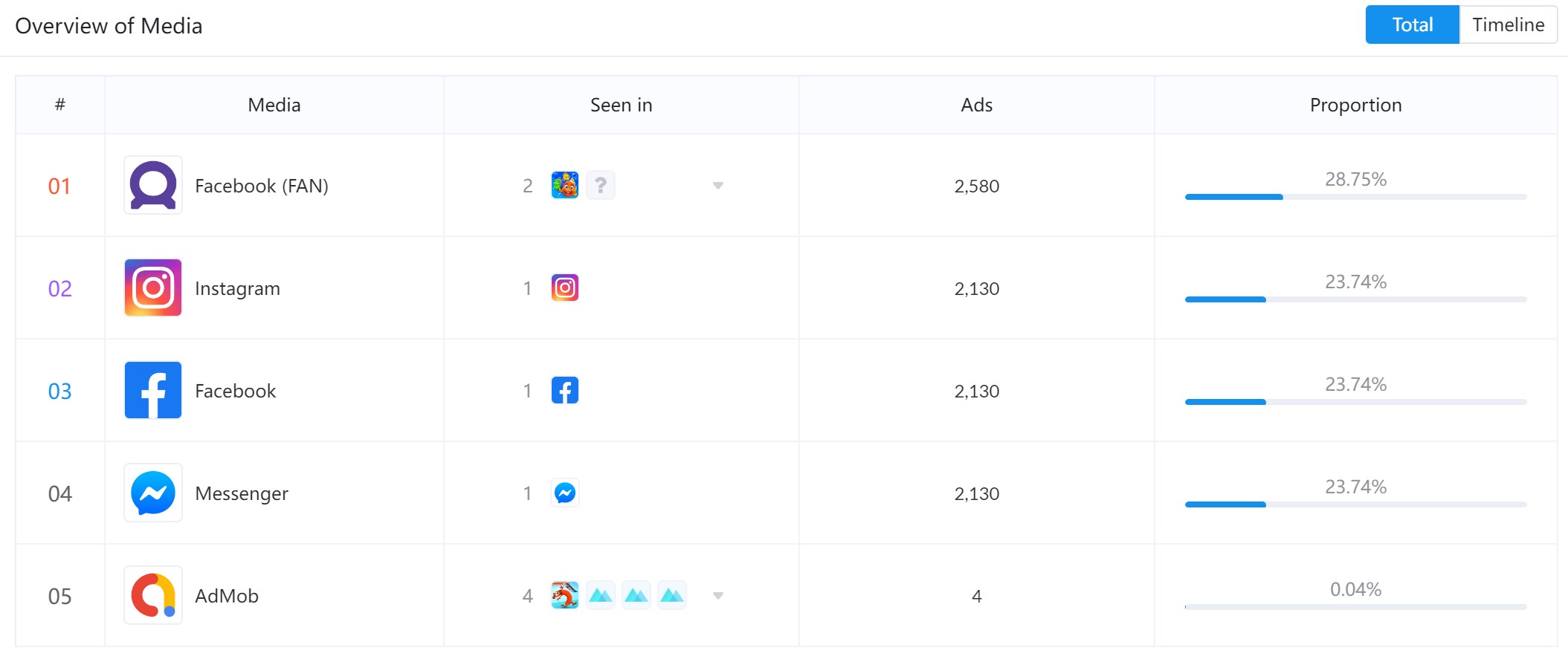 Source: AppGrowing
81.2% of the game's ads are in-feed videos. Interesting the target viewers through ads in the dazzling sea of information is the key for social media advertising. Honestly, for Chinese Fantasy MMORPGs, which are becoming more and more saturated in the market, it is difficult to make breakthroughs and innovations in gameplay and characters. Therefore, Funtap believes in the "3s" rule, adding various stimulating elements in the first 3 seconds of the video ad to keep the viewer's attention and click the download button.

Source: AppGrowing
Nobody hates good-looking women or men. Live-action videos have always been the answer to "how to capture viewers". If that's not enough, add clips from popular novels and TV series. The woman in the following video introduces Hoa Kiếm Mobile with the popular Chinese romantic TV series LOVE O2O, which is online game themed and popular in Vietnam. It illustrates the scenes and characters in the game with similar storyline as in the TV series to make viewers interested in the game. It then goes on to show the various characters, the pet system, and other content related to gameplay. The woman's words increase the intimacy and fun of the video.
Source: AppGrowing
Look at the creative below, a typical MMORPG ad that utilizes stimuli to its advantage. The video is a battle scene centered on a character surrounded by fire dragons. The constantly defeated enemies and acquired loot stimulate viewers' desire to fight and earn. Notably, the brainwashing BGM comes from the Chinese reality show Sisters Riding the Winds and Breaking the Waves, which started its fourth season on May 5, 2023 and received an enthusiastic local following due to the presence of Vietnamese superstar Chi Pu. This Creative succeeds in the use of both visual and aural stimulation and the grasp of hot events.
Source: AppGrowing
02 From Chinese Fantasy to Anime, Funtap Expands its Game Genres
On May 10, a month before the launch of Hoa Kiếm Mobile, Funtap released its first anime MMORPG, Ever Song: Cổ Tích Nổi Loạn. Funtap had released strategy and card mobile games whose character images close to the anime style. However, it is the first time for Funtap to combine anime with MMPRPG, which dominates the company's game category. As you can imagine, Funtap expects Ever Song: Cổ Tích Nổi Loạn to be a milestone in its expansion of the game genres.
Similar to Hoa Kiếm Mobile, Ever Song: Cổ Tích Nổi Loạn started advertising several days before its launch. In the nearly 1 month since then, the ad volume reached 13,812, with a peak of 3,746 on May 11. Funtap has a clear preference for large ad campaigns in the early days of a game's launch. In terms of chart performance, according to AppGrowing, Ever Song: Cổ Tích Nổi Loạn once occupied the No.1 position on Google Play's Role Playing chart for 9 days, which Vietnamese RPG developers ought to know is certainly an impressive achievement.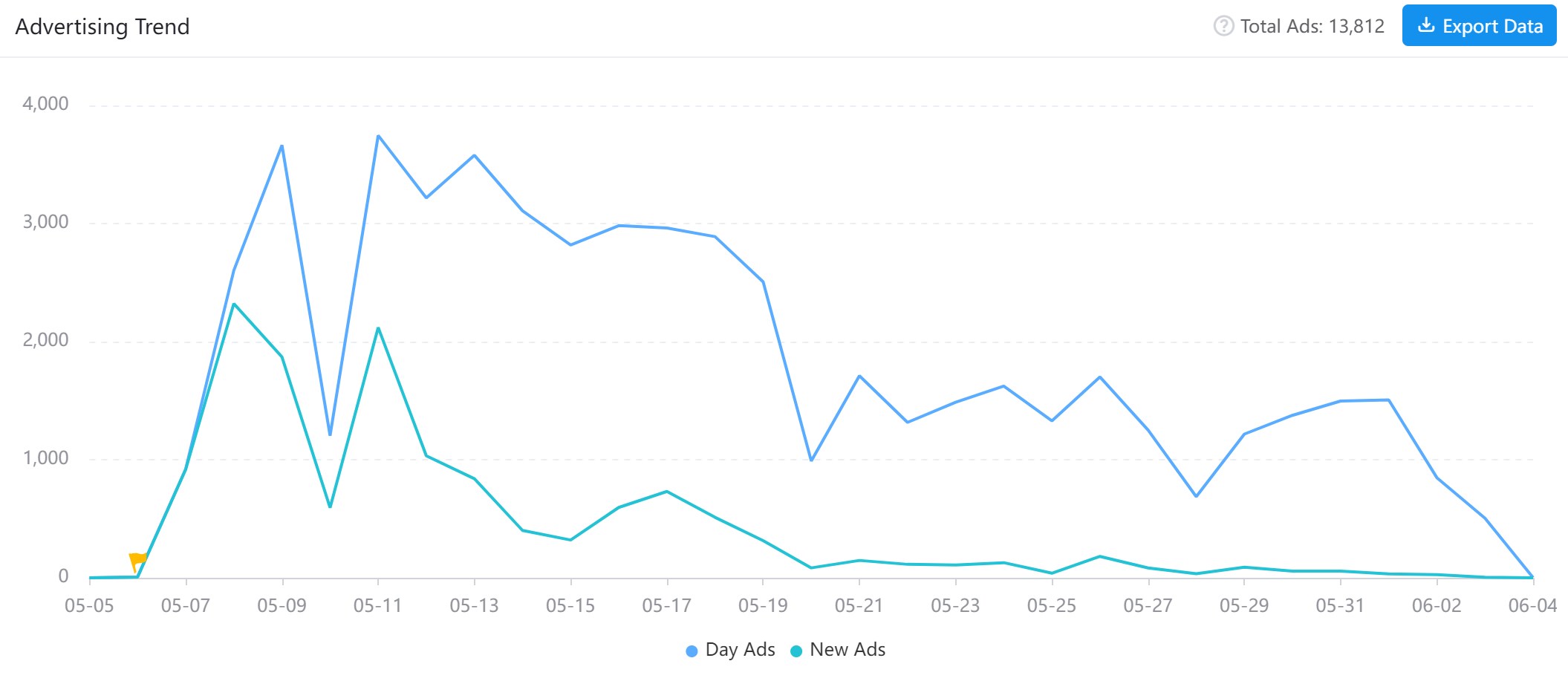 Source: AppGrowing
Regarding media preferences and ad types, Ever Song: Cổ Tích Nổi Loạn is unsurprisingly in line with other Funtap games: social media accounts for over 97% and in-feed ads for 64.4%. Its distinguishing difference lies in the impact of the anime theme on ad creatives. Although it's still an MMORPG, which limits its gameplay, the anime theme determines that Ever Song: Cổ Tích Nổi Loạn targets players with needs that differ from other games.

Source: AppGrowing
If you know something about ACGN, then you must be familiar with "travel in time". Imagine, as the following creative shows, player entered the world of mobile games and became the hero riding the dragon, fighting with the dragon, accompanied by elves and companions. The short story is presented from the first POV, which increases the viewers' sense of immersion and arouses their interest in the game.
Source: AppGrowing
Funtap always gives a pleasing answer to the integration of live-action + hot topics. At the beginning of the video, the appearance of cosplayers, manga like One Piece, and popular games and anime helps to stop the ACGN audience from sliding their fingers through the feed. Just show players the content they have been enjoying, such a simple but useful strategy.
Source: AppGrowing
03 How to Break Out in the Competitive Vietnamese MMORPG Market?
Developers active in Vietnam would probably agree that the Vietnamese MMORPG market is now close to saturation. The birth of a new game is often coupled with the departure of old games. In a fully competitive market, there may be a share for everyone, but it is hard to know if it's profitable.

Source: AppGrowing
Returning to AppGrowing, we see that the 2 new Funtap games mentioned above occupy the top 2 spots in the past 30 days by MMORPG ad volume. It seems to be a solution to the question of "how to break out of the Vietnamese MMORPG market". But behind the numbers, we can see Funtap's efforts in changing the genre and its dedication to creative production. It is a more worthy insight for other game developers.
---
*The content and media in this article are protected by copyright laws. Some information is cited from public sources for illustrative purposes only, with ownership retained by the original authors. This article provides general information only and is not meant as opinion or advice for specific situations.
Follow AppGrowing's social media accounts or register immediately at AppGrowing to learn more mobile advertising insights.