Honkai: Star Rail is an adventure mobile game developed and published by miHoYo, a Chinese company that also created the hit game Genshin Impact. In this article, we will analyze the advertising strategy and performance of Honkai: Star Rail in the global market, using the data from AppGrowing. We will also look at some of the game's ad creative cases and see how they capture the attention and interest of potential users.
01 How Honkai: Star Rail Achieved Global Success
Honkai: Star Rail is set in a futuristic world where humanity is facing the threat of the Honkai, a mysterious force that corrupts and destroys everything it touches. The players take on the role of captains who lead teams of Valkyries, powerful female warriors who can resist the Honkai. The game combines elements of exploration, combat, and gacha mechanics, allowing players to customize their characters and weapons.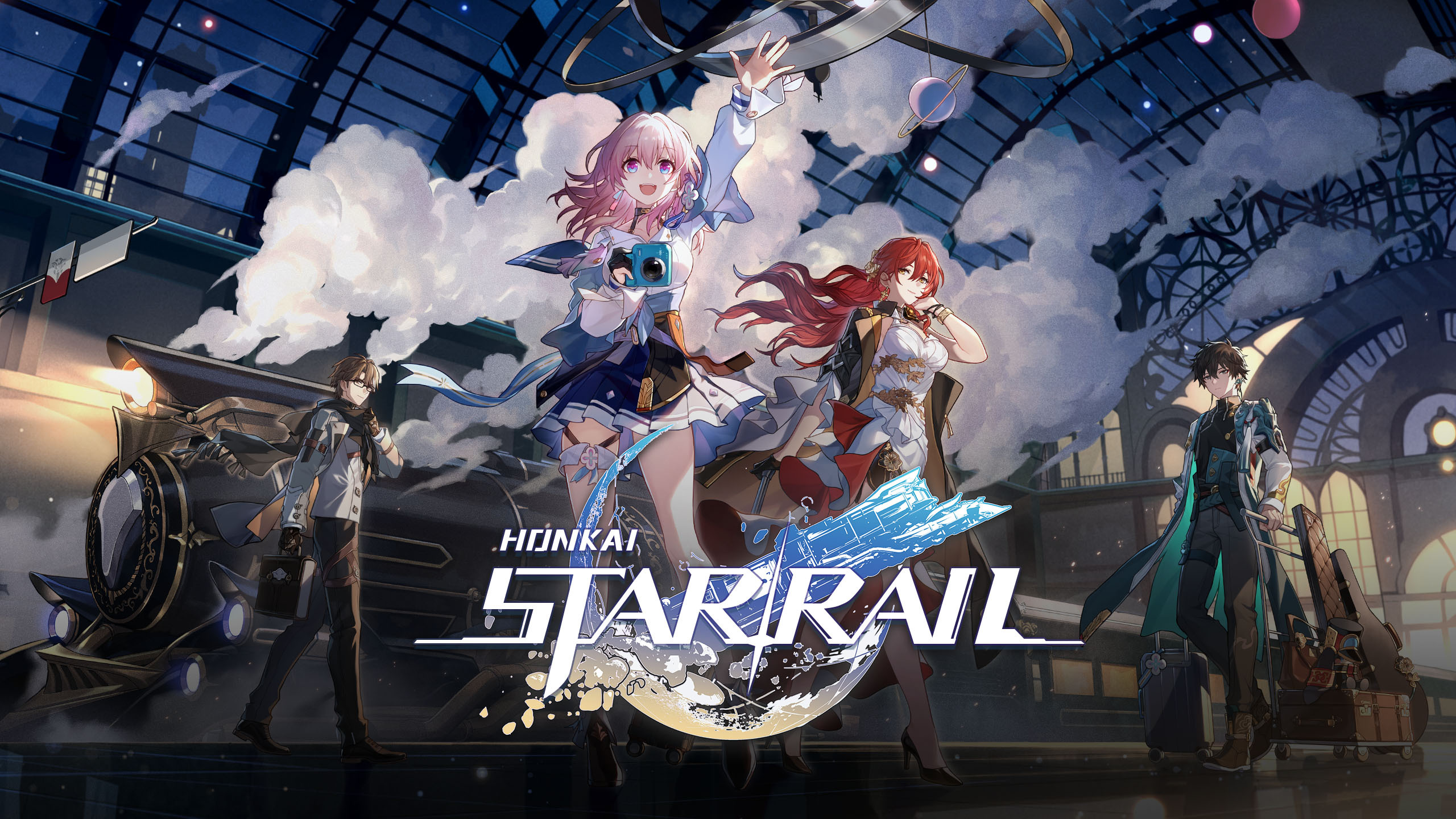 Image Credit: Honkai: Star Rail
Honkai: Star Rail is a spin-off of the Honkai series, which has been running since 2014. The game started pre-registration on 2023-02-11 and was officially launched on 2023-04-23. The latest version is V1.1.0, which introduced new characters, modes, and events. According to the data monitored and collected by AppGrowing, Honkai: Star Rail has created 41,214 ads in total, covering 32 areas and 16 media. The game has achieved remarkable success in various regions, especially in Asia and North America. Taking 2023-06-21 Google Play charts for instance, Honkai: Star Rail remained in the Top 10 in Canada, Hong Kong & Taiwan of China, Singapore, Japan, United States, Korea, Malaysia, Italy, Norway, Thailand, Vietnam, Spain, France, United Kingdom, Australia, Argentina as well.
02 How Honkai: Star Rail Optimized Its Advertising Strategy
From 2023-03-20 to 2023-06-20, Honkai: Star Rail created 11,140 ads in total, around 52.99% of which are in the form of rewarded video. Rewarded video ads are a type of ad format that offer users incentives such as in-game currency or items in exchange for watching a short video. This format is effective for increasing user engagement and retention, as well as monetizing non-paying users. Rewarded video ads also have higher completion rates and click-through rates than other formats.
Source: AppGrowing
Ad creatives are mainly horizontal video. Its proportion is around 73.55%. Horizontal video ads are suitable for displaying on mobile devices with landscape orientation or on larger screens such as tablets or TVs. Horizontal video ads can also deliver more immersive and cinematic experiences to the viewers, showcasing the high-quality graphics and animation of the game.
The peak of ad volume in a single day was 1650, which appeared on 2023-04-27. This coincided with the launch of the first major update of the game (V1.0.1), which added new content and features such as a new character (Rita Rossweisse), a new mode (Starfall Arena), and a new event (Starlight Festival).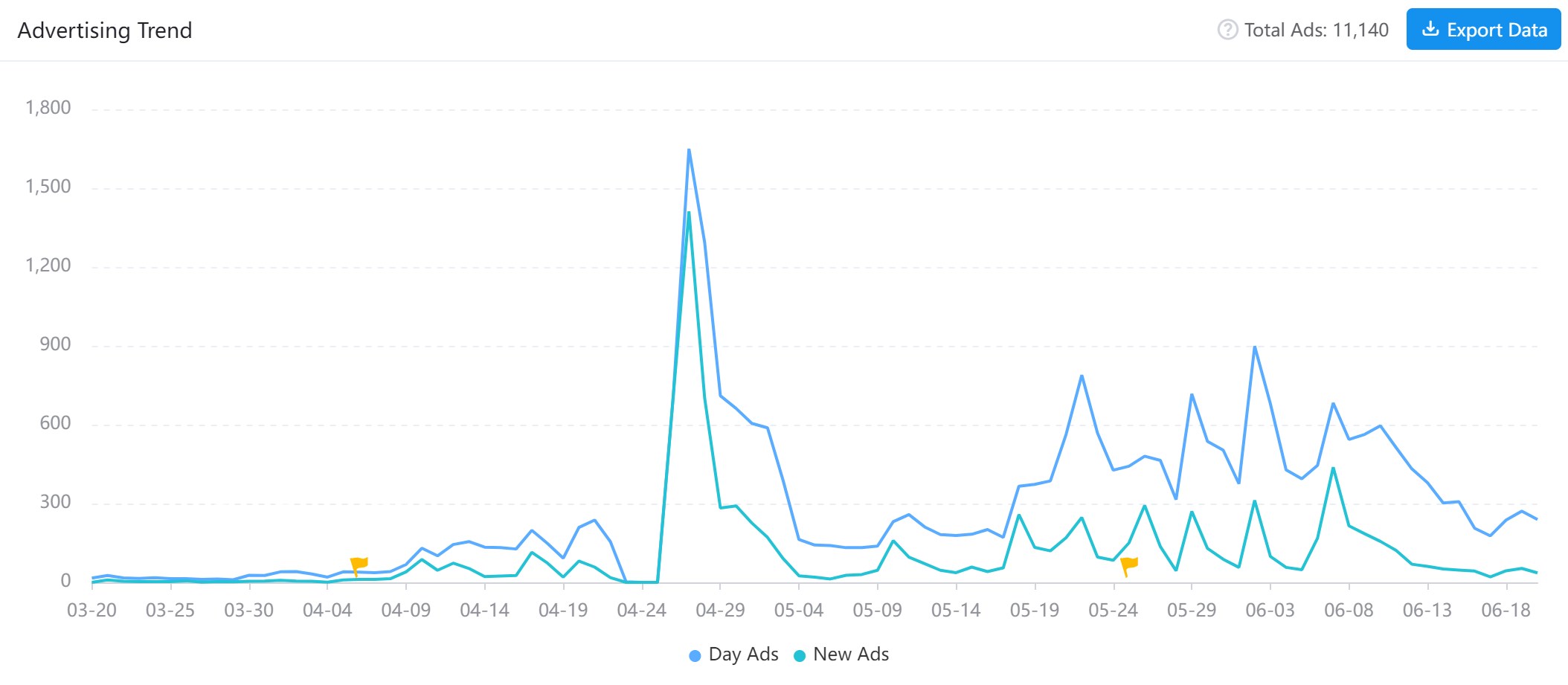 Source: AppGrowing
Honkai: Star Rail so far advertised mostly on AdMob, with a total of 10,356 ads. AdMob is a mobile advertising network owned by Google that allows developers to monetize their apps with ads from Google's advertisers. AdMob also provides various tools and services for app promotion and analytics. By advertising on AdMob, Honkai: Star Rail can leverage Google's massive reach and targeting capabilities to reach potential users across different apps and platforms.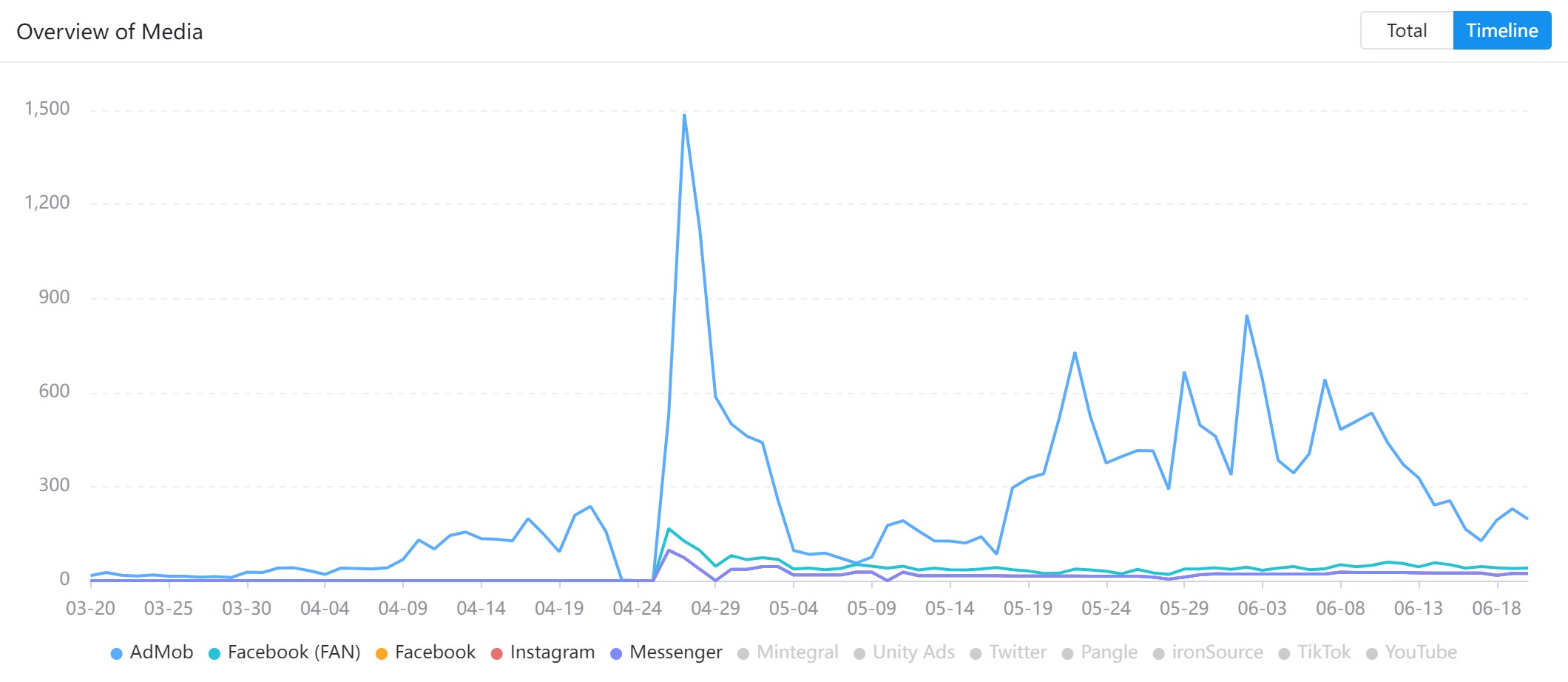 Source: AppGrowing
03 How Honkai: Star Rail Impressed Users with Its Ad Creatives
One of the key factors that contribute to the success of Honkai: Star Rail is its ad creatives. The game has used various techniques to make its ads stand out and attract users' attention. Here are some examples of its ad creative cases:
The following ad shows a close-up shot of the character Bailu's face and then zooms out to reveal her full body in dancing and running. Then it shows the skill animation in a combat scene. The ad uses Bailu's cute image and charm to appeal to users' emotions and curiosity.
This video shows a player's reaction while playing Honkai: Star Rail. It highlights the turn-based gameplay and the cool character skill animations. The exaggerated expressions and comments can evoke passion in the viewer.
Honkai: Star Rail is a successful example of how to market an adventure mobile game in the global market. The game has chosen AdMob as its main advertising channel to benefit from Google's network and resources. Moreover, the game has impressed users with its ad creatives, using various techniques to capture their attention and interest. As a result, the game has achieved high rankings and downloads in various regions and markets. Mobile games can use AppGrowing's data to optimize their advertising strategy and performance.