Viking Rise is a strategy game that has taken the world by storm since its launch in April 2023. In this article, we will use the advertising intelligence data from AppGrowing, a leading platform for mobile app marketing insights, to reveal how Viking Rise has mastered its advertising strategy and what factors have made it so popular.
01 What is Viking Rise?
Viking Rise is a strategy game published by IGG, a publisher from China. It started pre-registration on 2023-03-02 and was officially launched on 2023-04-15. The latest version is V1.4.38.
The game is set in the Viking era, where players can build their own kingdoms, recruit heroes, train troops, and fight against other players or enemies. The game features rich and diverse gameplay modes, such as campaign, arena, expedition, alliance war, and world boss. The game also boasts high-quality graphics, realistic sound effects, and immersive storylines.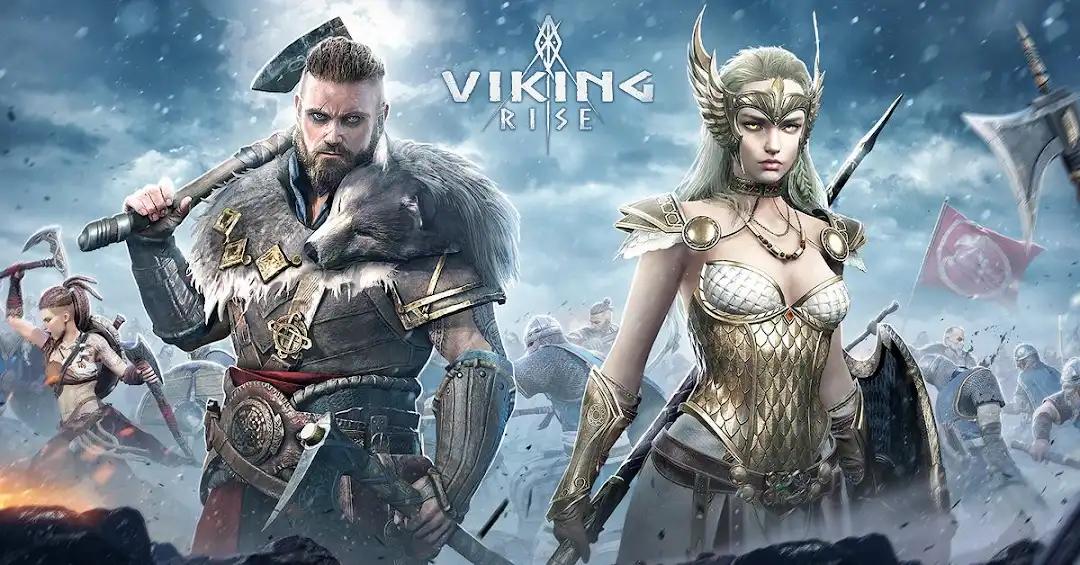 Image Credit: Viking Rise
According to the data monitored and collected by AppGrowing, Viking Rise has created 65,824 ads in total, covering 49 areas and 15 media.
02 How Viking Rise Captured the Audience's Attention
Viking Rise has also demonstrated a smart and effective advertising strategy that leverages various channels and formats to reach potential users. From 2023-03-20 to 2023-06-20, Viking Rise created 10,819 ads in total, around 51.26% of which are in the form of In-feed. Ad creatives are mainly horizontal video. Its proportion is around 64.83%. The peak of ad volume in a single day was 1956, which appeared on 2023-06-07.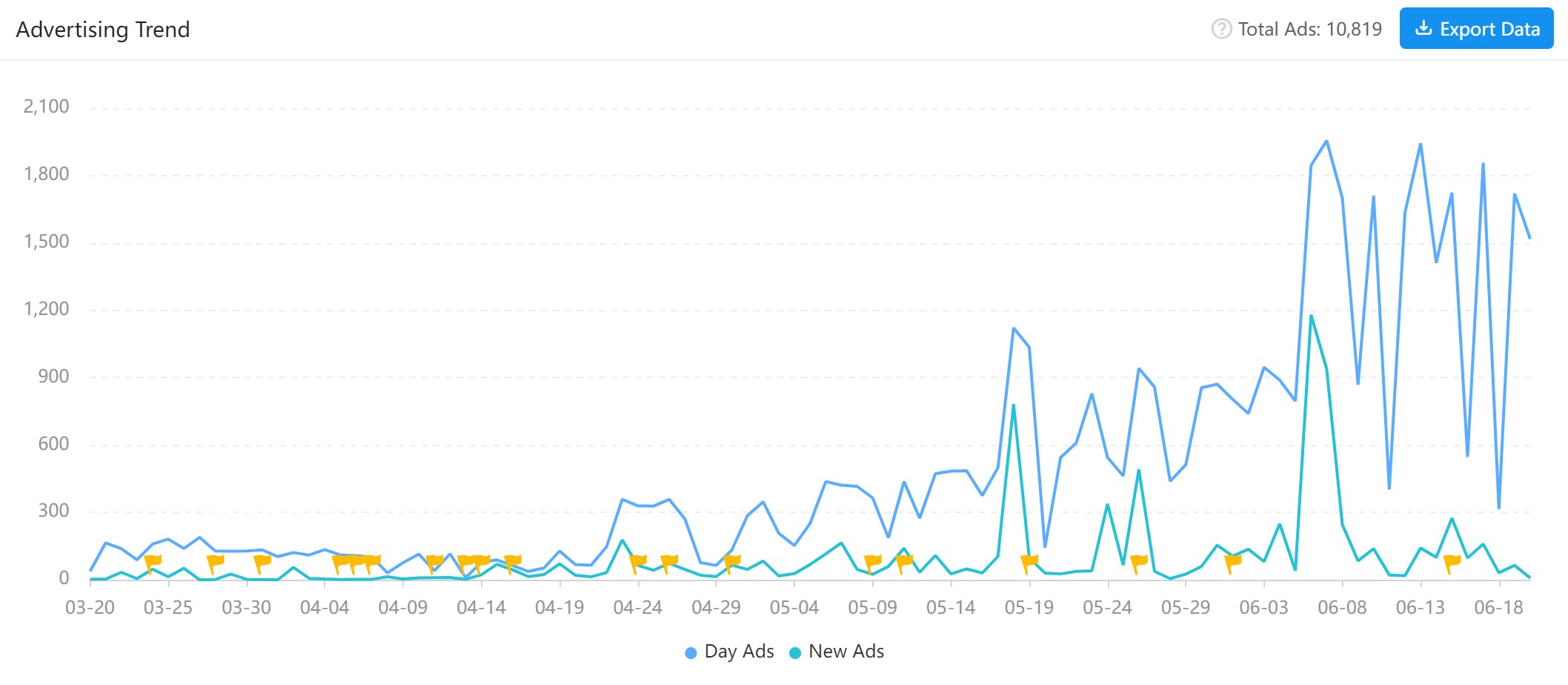 Source: AppGrowing
Some of the key insights from this advertising data are:
- The game has focused on In-feed ads as they are more likely to blend in with the user's feed and generate higher engagement rates.

Source: AppGrowing
- The game has used horizontal video ads as they are more suitable for displaying the game's graphics and gameplay features. For example, one of the game's ad creatives shows a cinematic scene of a Viking hero leading his army into battle against a giant dragon.
- The game has increased its ad volume significantly before and after its official launch to boost its awareness and downloads.
- The game has advertised mostly on Facebook, as it is one of the most popular and effective social media platforms for mobile app marketing.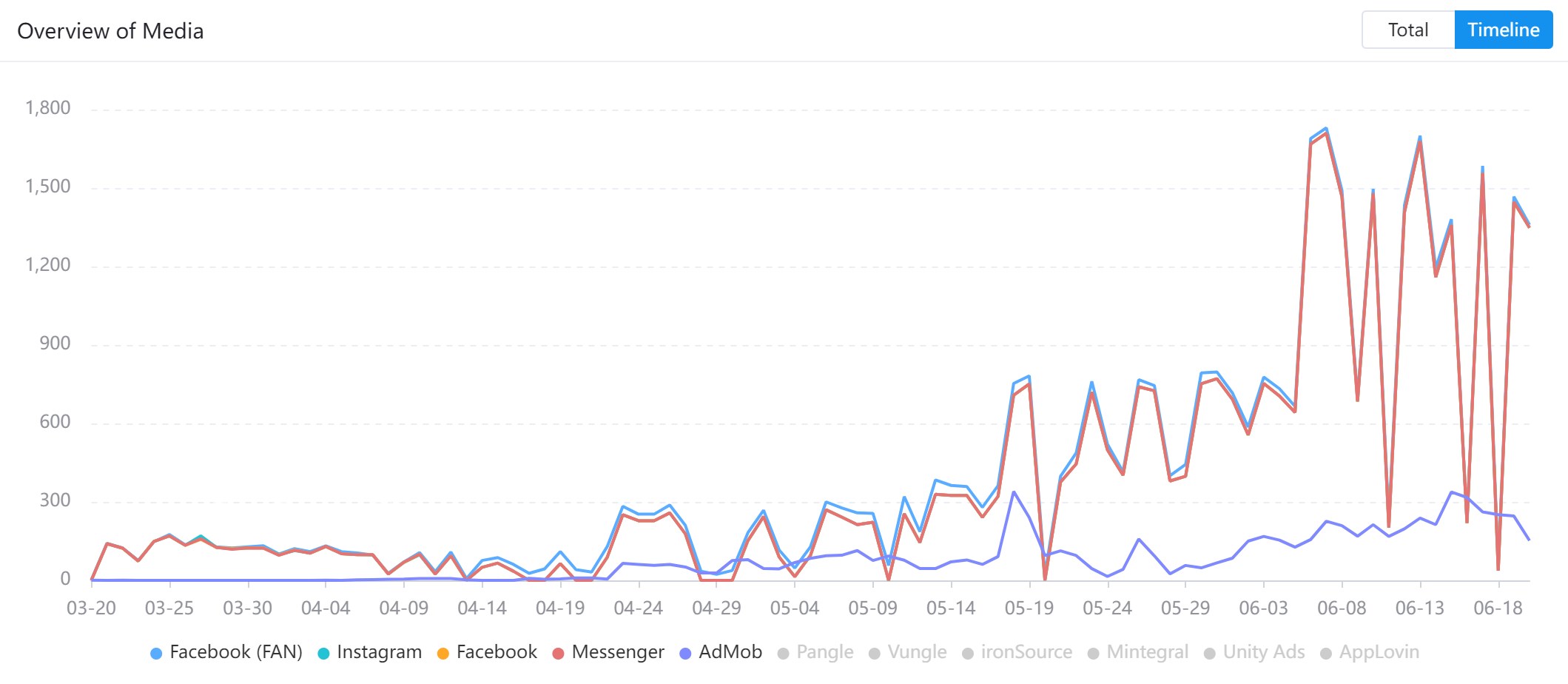 Source: AppGrowing
03 How Viking Rise Dominated the Charts
Viking Rise has achieved impressive results in various regions and markets. Taking 2023-06-21 Google Play charts for instance, Viking Rise entered the Top 10 in Indonesia, New Zealand, Russia, Philippines, Singapore, Australia, Sweden, Argentina, Norway, Hong Kong & Taiwan of China, United Kingdom, Netherlands as well.
Some of the possible reasons behind this global success are:
- The game has a universal appeal for strategy game fans who enjoy building and battling.
- The game has a strong localization strategy that adapts to different languages and cultures.
- The game has a loyal fan base that engages with the game through social media and community platforms.
- The game has a frequent update schedule that adds new features and content to keep players interested.
---
*The content and media in this article are protected by copyright laws. Some information is cited from public sources for illustrative purposes only, with ownership retained by the original authors. This article provides general information only and is not meant as opinion or advice for specific situations.
Follow AppGrowing's social media accounts or register immediately at AppGrowing to learn more mobile advertising insights.
LinkedIn: https://www.linkedin.com/company/app-growing-global
Twitter: https://twitter.com/ag_global_
Facebook: https://www.facebook.com/AppGrowing/