Undawn is a post-apocalyptic open-world survival game that has taken the world by storm. Published by Tencent, a leading game company from China, Undawn started pre-registration on 2023-04-18 and was officially launched on 2023-06-13. The latest version is V1.3.8. In this article, we will use the data monitored and collected by AppGrowing, a professional mobile advertising intelligence platform, to reveal the secrets behind Undawn's successful advertising campaign in different markets and media.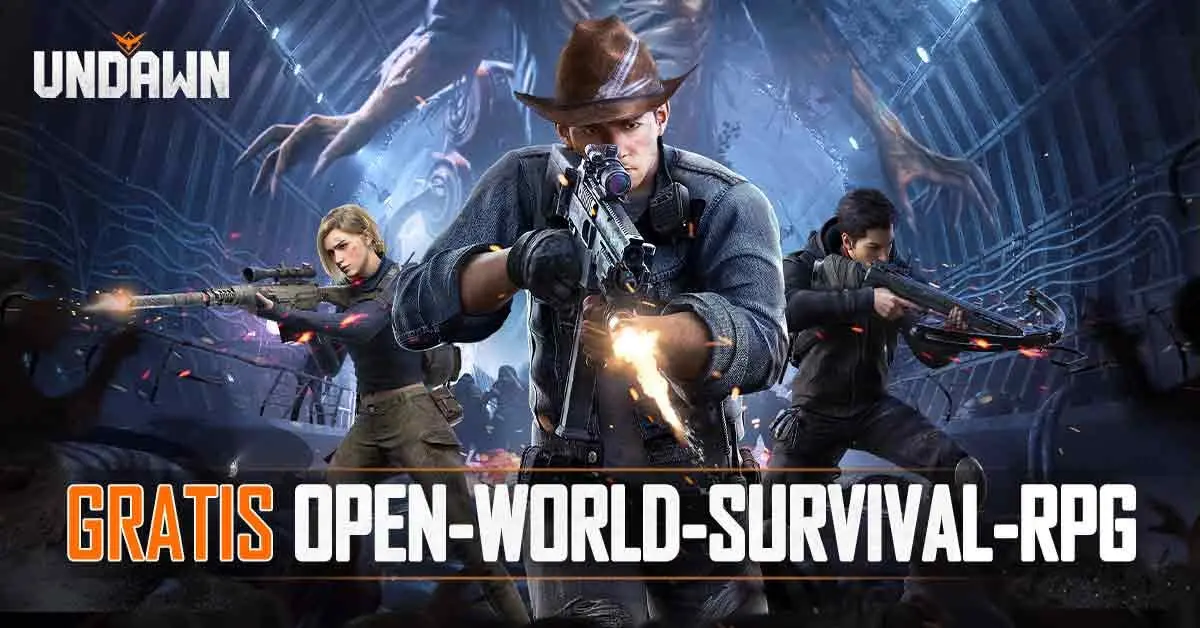 01 Undawn Tops the Charts in Multiple Regions
According to AppGrowing, Undawn has achieved remarkable results in various regions since its launch. Taking 2023-06-15 Google Play charts for instance, Undawn ranked NO.1 in United Kingdom, France, Italy, Norway, United Arab Emirates, Bahrain, Switzerland, Egypt, Iraq, Kuwait, Netherlands, Oman, Qatar, Saudi Arab, Sweden, Turkey. It also entered the Top 10 in Israel, Korea, India, Pakistan as well.
These rankings show that Undawn has successfully appealed to a wide range of audiences across different cultures and preferences. One possible reason for this is that Undawn offers a unique and immersive gameplay experience that combines elements of role-playing, survival, and co-op modes. Another possible reason is that Undawn has leveraged the popularity and influence of Tencent as a publisher to attract more players and gain more exposure.
02 Undawn's High-Frequency and High-Quality Advertising Strategy
From 2023-06-01 to 2023-06-16, Undawn created 707 ads in total, around 49.79% of which are in the form of in-feed. Ad creatives are mainly image and horizontal video. Their proportion is around 46.39% and 43.71% respectively. The peak of ad volume in a single day was 574, which appeared on 2023-06-15.

These data indicate that Undawn has adopted a high-frequency and high-quality advertising strategy to boost its downloads and retention rates. By using in-feed ads that blend seamlessly with the user's social media feed, Undawn can increase its click-through rate and engagement rate. For example, the following ads feature eye-catching headlines "How it started" and "How it's going ", followed by captivating images or videos of the game's characters and scenes.
By using image and horizontal video ads that showcase the stunning graphics and thrilling gameplay of Undawn, Undawn can capture the user's attention and curiosity. Some of Undawn's image ads display realistic and detailed portraits of the game's heroes and villains, along with their names and attributes. The following horizontal video highlights the game's features such as crafting weapons, building shelters, fighting zombies, and teaming up with other players.
03 Undawn's Smart Choice of Advertising Platforms
Undawn so far advertised mostly on Facebook, Instagram, Messenger, AdMob, with a total of 688 ads. These are some of the most popular and effective platforms for mobile game advertising, as they have large user bases and advanced targeting capabilities.
By advertising on these platforms, Undawn can reach a massive and diverse audience that is interested in gaming and entertainment. Moreover, Undawn can also leverage the social features of these platforms to encourage users to share their gaming experiences with their friends and invite them to join the game.
In conclusion, Undawn is a successful example of how a mobile game can achieve global popularity and recognition through smart and creative advertising strategies. By using AppGrowing's data and insights, we can learn from Undawn's best practices and apply them to our own mobile game marketing campaigns.
---
*The content and media in this article are protected by copyright laws. Some information is cited from public sources for illustrative purposes only, with ownership retained by the original authors. This article provides general information only and is not meant as opinion or advice for specific situations. 
Follow AppGrowing's social media accounts or register immediately at AppGrowing to learn more mobile advertising insights.
LinkedIn: https://www.linkedin.com/company/app-growing-global
Twitter: https://twitter.com/ag_global_
Facebook: https://www.facebook.com/AppGrowing/