Imagine a world where a cataclysmic snowstorm has wiped out most of humanity and left behind a frozen wasteland. How would you survive in such a harsh environment? What choices would you make to ensure your survival and prosperity? These are some of the questions that Whiteout Survival, a strategy game developed and published by Century Games, a Chinese company, asks its players to answer.
Whiteout Survival is not just a game, but a phenomenon. Since its official launch on 2023-02-13, the game has attracted millions of players from all over the world and topped the charts in many countries and regions. The game has also received rave reviews from critics and players alike, praising its unique and captivating theme, high-quality graphics and sound effects, and immersive and social gameplay.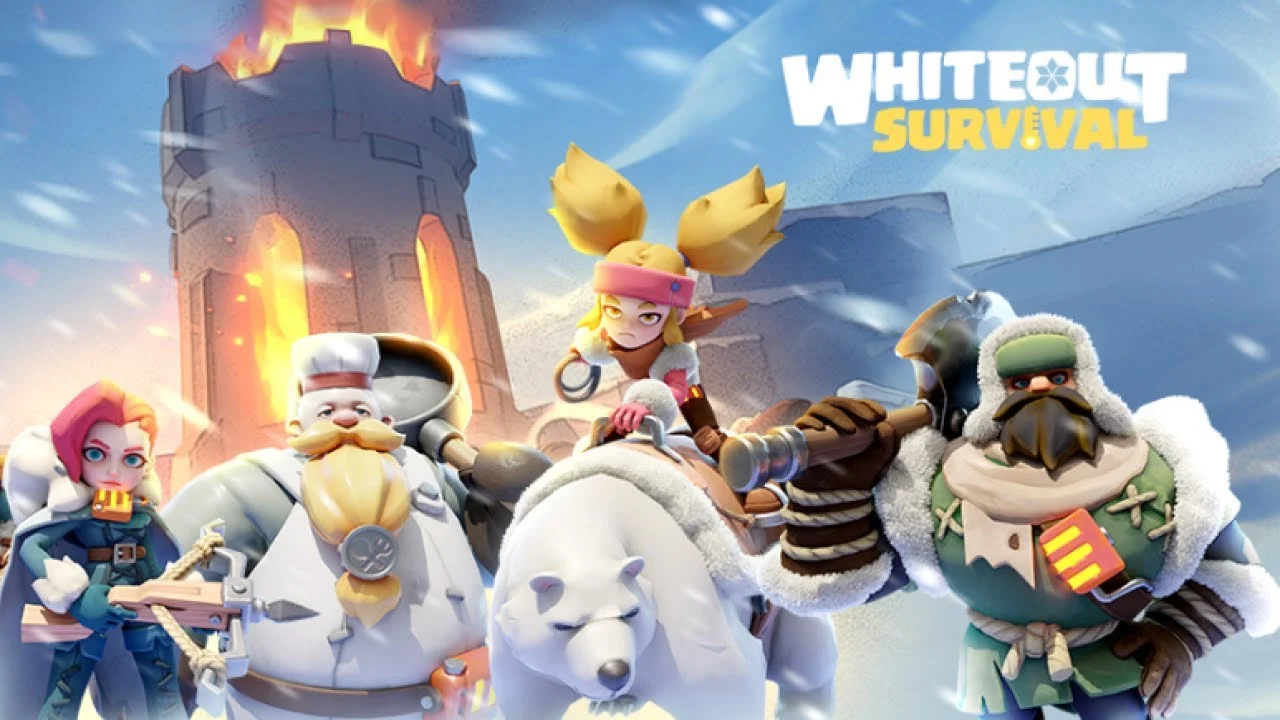 Image Credit. Whiteout Survival
But how did Whiteout Survival achieve such remarkable success in the global market? What strategies did it use to reach and acquire new users? What factors contributed to its popularity and retention? In this article, we will analyze the advertising intelligence data of Whiteout Survival collected by AppGrowing and explore the secrets behind its global success.
01 The Rise of Whiteout Survival: A Chart-Topping Strategy Game
One of the most impressive achievements of Whiteout Survival is its performance in the App Store charts. The game has consistently ranked among the top strategy games in many countries and regions, showing its broad appeal across different cultures and regions.
According to AppGrowing's data, taking 2023-08-27 App Store charts for instance, Whiteout Survival ranked NO.1 in United States, United Kingdom, Norway, France, Canada, Bahrain, Italy, Saudi Arab, Germany, Netherlands. It also entered the Top 10 in Australia, Switzerland, Sweden, Japan, New Zealand, Hong Kong SAR, Malaysia, Kuwait, Qatar, Oman, United Arab Emirates, Spain, Portugal, Turkey, Israel, Thailand, Indonesia, Korea, Philippines, Egypt, Pakistan as well.
Source: AppGrowing
This means that Whiteout Survival has successfully penetrated some of the most competitive and lucrative markets in the world. One possible reason for this is that the game has a unique and captivating theme that combines survival elements with strategy gameplay. The game challenges players to survive in a post-apocalyptic world where a deadly snowstorm has wiped out most of humanity. Players have to build shelters, gather resources, recruit survivors, research technologies, and fight against enemies. The game also features high-quality graphics and sound effects that create an immersive experience for the players.
Source: AppGrowing
Another possible reason is that the game has a strong social aspect that encourages players to cooperate and compete with each other. The game allows players to join alliances and participate in various events and wars with other players. The game also supports real-time chat and voice communication among alliance members. The game fosters a sense of community and belonging among players who share the same goals and challenges.
02 The Secrets of Whiteout Survival: A Data-Driven Advertising Strategy
Another key factor that contributed to the success of Whiteout Survival is its effective advertising strategy. The game has adopted a data-driven approach to optimize its advertising campaigns based on various metrics such as ad volume, ad format, ad creative, ad media source, and ad performance.

Source: AppGrowing
According to AppGrowing's data, from 2023-05-30 to 2023-08-27, Whiteout Survival created 11,177 ads in total, around 56.43% of which are in the form of In-feed. Ad creatives are mainly Vertical Video. Its proportion is around 62.34%. The peak of ad volume in a single day was 1698, which appeared on 2023-06-30.
Source: AppGrowing
This shows that Whiteout Survival has carefully selected the most suitable ad formats and creatives for its target audience. By using In-feed ads and Vertical Video ads, Whiteout Survival can capture the attention of mobile users who are browsing social media platforms or watching online videos. These types of ads are also more suitable for showcasing the gameplay and features of the game than other formats such as banners or interstitials. By analyzing the performance of different ad creatives and media sources, Whiteout Survival can adjust its ad budget and frequency accordingly to maximize its return on investment.

Source: AppGrowing
Whiteout Survival so far advertised mostly on Facebook (FAN), with a total of 23.83% ads. This indicates that Facebook (FAN) is one of the most effective channels for reaching and acquiring new users for the game. Facebook (FAN) offers a large and diverse audience base that can be targeted based on various criteria such as interests, behaviors, demographics, and locations. Facebook (FAN) also provides various tools and features that can help advertisers optimize their campaigns and measure their results.
03 The Future of Whiteout Survival: A Continuous Growth Potential
Whiteout Survival is a strategy game that has achieved remarkable success in the global market by leveraging smart advertising strategies. However, the game is not resting on its laurels. The game is constantly updating and improving its content and features to keep its players engaged and satisfied.
Source: AppGrowing
According to AppGrowing's data, the latest version of Whiteout Survival is V1.8.5. The game has added new features such as a new alliance event, a new alliance war mode, a new alliance shop, a new hero system, and a new season system. The game has also fixed some bugs and improved the user experience.
These updates show that Whiteout Survival is committed to providing the best gaming experience for its players. The game listens to the feedback and suggestions of its players and implements them in its updates. The game also introduces new challenges and rewards for its players to keep them motivated and loyal.