Eggy Party is a casual game that has taken the Southeast Asian market by storm. It is a fun and addictive game that lets players hatch eggs, collect cute pets, and compete with friends. But how did this game achieve such impressive results in a short time? What are the strategies and tactics behind its advertising campaigns? In this article, we will use AppGrowing, a professional marketing intelligence platform, to reveal the secrets of Eggy Party's success.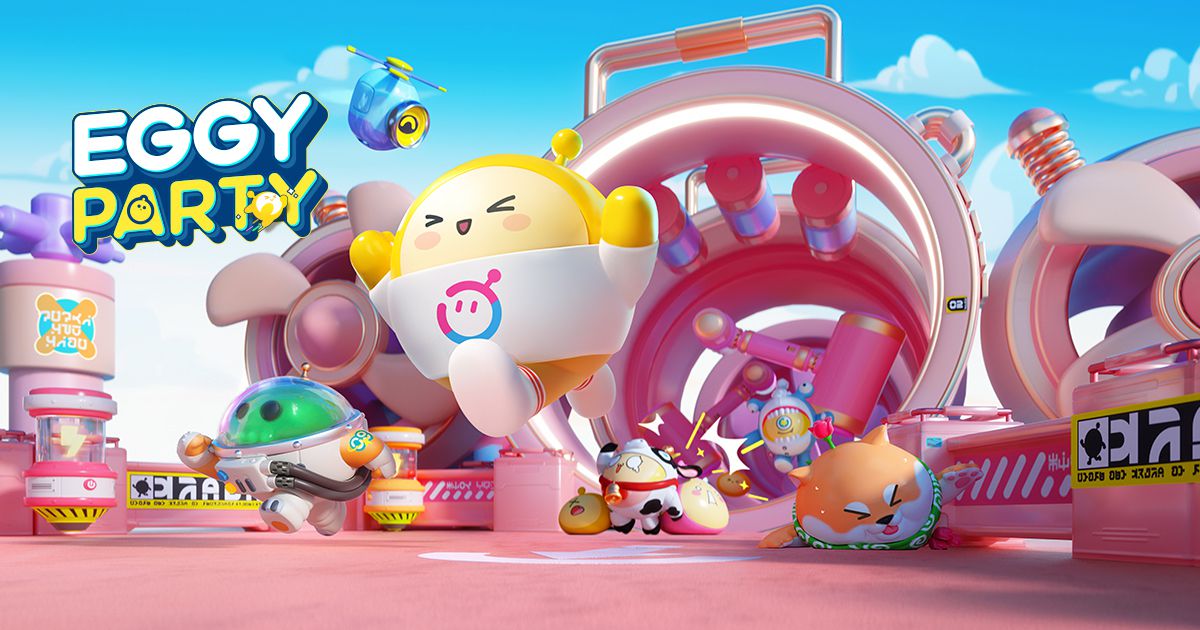 01 Eggy Party: A Fun and Addictive Casual Game by NetEase
Eggy Party is a casual game published by NetEase, a leading game developer and publisher from China. It started pre-registration on 2023-08-09 and was officially launched on 2023-09-08. The latest version is V1.0.33.
The game features a simple and intuitive gameplay that appeals to a wide range of audiences. Players can tap the screen to hatch eggs, collect various pets with different personalities and abilities, and decorate their own islands. The game also offers social features that allow players to interact with friends, join clubs, and participate in events.
According to the data monitored and collected by AppGrowing, Eggy Party has created 2889 ads in total, covering 21 areas and 6 media. Taking 2023-09-27 Google Play charts for instance, the game ranked NO.1 in Indonesia, Malaysia, Thailand. It also entered the Top 10 in Philippines, Singapore as well.
02 Eggy Party: How It Used Rewarded Video and Vertical Video to Boost User Engagement
How did Eggy Party achieve such impressive rankings in different markets? What are the key factors that contributed to its popularity? To answer these questions, we need to analyze its advertising intelligence data using AppGrowing.
AppGrowing is a marketing intelligence platform that provides comprehensive and accurate data on global mobile advertising. It helps advertisers, publishers, and agencies to gain insights into their competitors' strategies, optimize their own campaigns, and discover new opportunities.

From 2023-06-30 to 2023-09-27, Eggy Party created 925 ads in total, around 72.24% of which are in the form of Rewarded Video. Ad creatives are mainly vertical video. Its proportion is around 57.95%. The peak of ad volume in a single day was 121, which appeared on 2023-09-19.

Based on these data, we can infer that Eggy Party adopted the following advertising strategies:
Focusing on rewarded video ads: Rewarded video ads are one of the most effective ad formats for casual games, as they can increase user engagement, retention, and monetization. By offering rewards such as coins, gems, or items to users who watch the ads, Eggy Party can incentivize users to play longer and spend more in the game.
Using vertical video creatives: Vertical video creatives are more suitable for mobile devices, as they can occupy the full screen and deliver a more immersive experience. By using vertical video creatives, the game can capture users' attention and showcase the game's features and benefits more vividly.
Increasing ad volume before and after launch: By increasing ad volume before and after launch, Eggy Party can generate more awareness and interest among potential users. This can help the game to gain more downloads, ratings, and reviews on the app stores, which can further boost its organic growth and word-of-mouth.
03 Eggy Party: How It Leveraged AdMob and Diversified Media Platforms to Reach Millions of Users
Which media platforms did Eggy Party use to distribute its ads? How did it allocate its budget and resources among different media channels? To answer these questions, we need to analyze its advertising media data using AppGrowing.
AppGrowing can provide detailed information on the media sources, channels, networks, and placements of any mobile app's ads. It can also help advertisers to compare their own performance with their competitors' and identify new opportunities for expansion.

Eggy Party so far advertised mostly on AdMob, with a total of 45.79% ads. The other media platforms that it used include Facebook Audience Network (13.50%).
Based on these data, we can infer that Eggy Party adopted the following advertising media tactics:
Leveraging AdMob's reach and scale: AdMob is one of the largest and most popular mobile advertising platforms in the world. It can help advertisers to reach millions of users across various apps and genres. By leveraging AdMob's reach and scale, Eggy Party can increase its exposure and visibility among a diverse and global audience.
Diversifying media mix: Besides AdMob, Eggy Party also used other media platforms to diversify its media mix and optimize its results. By using different media platforms, the game can access different user segments, test different ad formats and creatives, and find the best combination for its goals.
Exploring emerging markets: Eggy Party also targeted some emerging markets in Southeast Asia, such as Indonesia, Malaysia, Thailand, Philippines, and Singapore. These markets have a large and growing population of mobile gamers, who are eager to try new and innovative games. By exploring these markets, the game can tap into a huge and untapped potential.
04 Eggy Party: A Success Story That You Can Learn From with AppGrowing
Eggy Party is a successful case study of how a casual game can achieve remarkable results in a competitive and dynamic market. By using AppGrowing, we can gain valuable insights into its advertising intelligence and learn from its best practices.
If you want to know more about Eggy Party's advertising intelligence, or any other app's advertising intelligence, you can visit AppGrowing's official website and sign up for a free trial. AppGrowing can help you to discover new opportunities, optimize your campaigns, and grow your business.