Beast Lord is a strategy game that has been making waves in the global market. It is published by StarFortune, a Chinese company that specializes in developing and operating mobile games. The game combines elements of fantasy, war, and simulation to create an immersive and challenging gaming experience for players.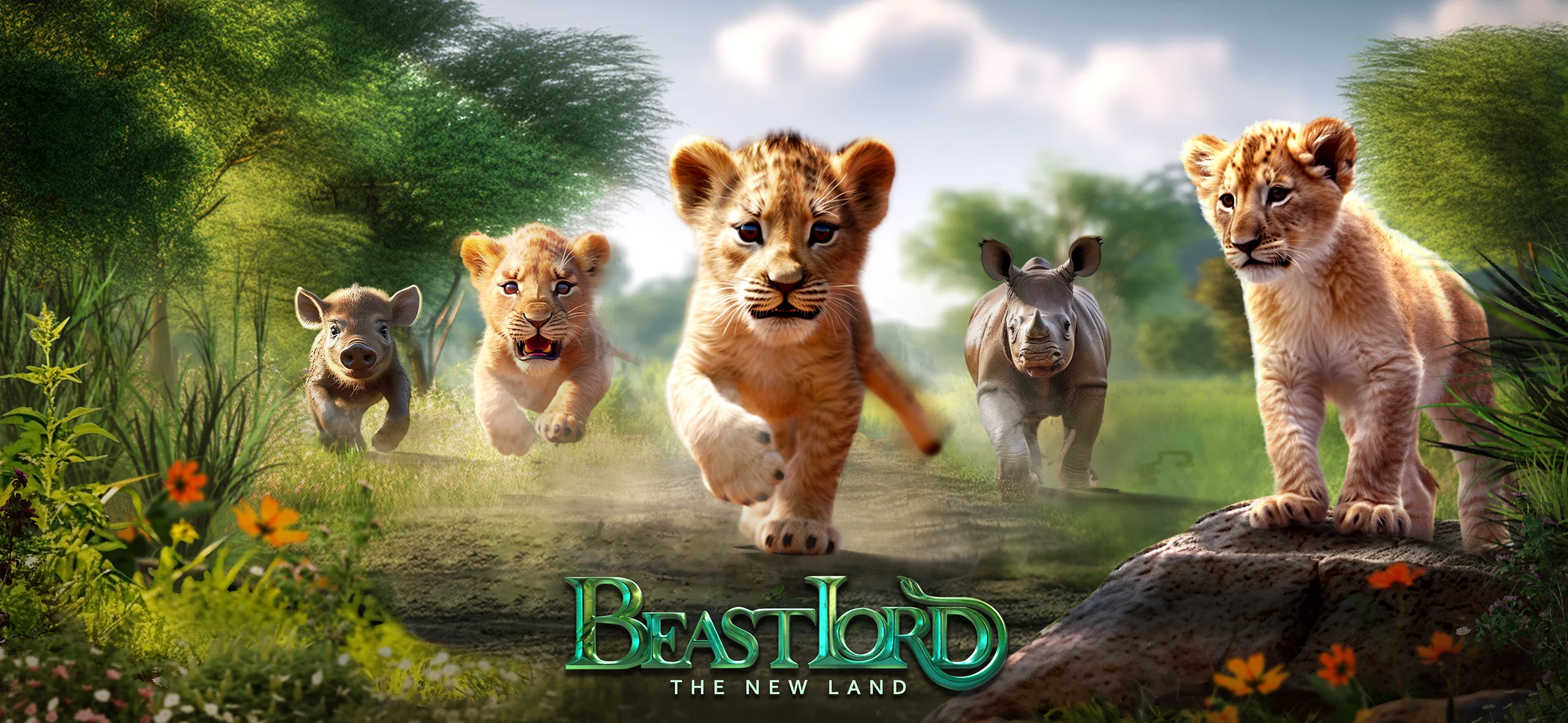 But how did Beast Lord achieve such success? What are the secrets behind its advertising strategy? In this article, we will use AppGrowing, an international marketing consultant that provides data and insights for mobile app developers and advertisers, to analyze the advertising performance of the game in different regions and media.
01 Beast Lord's Massive Advertising Reach Across 46 Areas and 9 Media
According to the data monitored and collected by AppGrowing, Beast Lord has created 29,880 ads in total, covering 46 areas and 9 media. This shows that the game has a wide and diverse advertising reach, targeting different markets and audiences with various media platforms.
Among the 46 areas, Vietnam is the most prominent one. Taking 2023-09-26 Google Play charts for instance, Beast Lord ranked NO.1 in Vietnam. It also entered the Top 10 in Peru as well. These two countries are both emerging markets for mobile games, with high potential and low competition. The game has successfully captured the attention and interest of these markets with its appealing ads.
02 Beast Lord's Effective Advertising Formats and Creatives: In-feed and Video
From 2023-06-29 to 2023-09-26, Beast Lord created 13,012 ads in total, around 85.59% of which are in the form of In-feed. In-feed ads are those that appear within the content of a website or app, such as news feeds or social media feeds. They are more likely to blend in with the user's browsing behavior and generate higher engagement rates.

Ad creatives are mainly horizontal & square video. Its proportion is around 60.27%. Video ads are more effective than static images or text ads in conveying the features and benefits of a game. They can also showcase the gameplay, graphics, and sound effects of Beast Lord, which are all attractive factors for strategy game fans.

The peak of ad volume in a single day was 1526, which appeared on 2023-08-09. This coincides with the launch of a new version of Beast Lord, which added new characters, maps, and modes to the game. By increasing the ad volume on this day, the game aimed to boost its downloads and retention rates by attracting new users and reactivating old ones.
03 Beast Lord's Preferred Advertising Media: Facebook (FAN) Network
Beast Lord so far advertised mostly on Facebook (FAN), with a total of 24.15% ads. Facebook (FAN) is a network of third-party apps and websites that display ads from Facebook's advertisers. It allows advertisers to reach more users beyond Facebook's own platforms, such as Instagram and Messenger.

Facebook (FAN) offers various advantages for advertisers, such as high-quality inventory, advanced targeting options, and flexible bidding models. It also supports different ad formats, such as video, carousel, interstitial, native, banner, and rewarded video. By using Facebook (FAN), Beast Lord can optimize its ad performance and maximize its return on ad spend.
04 Conclusion
Beast Lord is a successful example of how a strategy game can leverage data and insights from AppGrowing to design and execute an effective advertising strategy. By analyzing the data from AppGrowing, we can learn from Beast Lord's best practices and apply them to our own games.
If you want to know more about AppGrowing's services and solutions for mobile app developers and advertisers, please visit their official website or contact them via email or phone. AppGrowing is your trusted partner for mobile app marketing and monetization.