Strategy games are one of the most popular genres in the mobile gaming market, attracting millions of players who enjoy building their own empires, managing resources, and competing with others. However, with so many strategy games available, how can a new game stand out and attract users? In this article, we will use AppGrowing, a mobile advertising and marketing intelligence platform, to analyze the advertising strategy of Ant Legion: For The Swarm, a strategy game published by Funtap, a publisher from Vietnam.
01 How Ant Legion: For The Swarm Dominated the Vietnam Market
Ant Legion: For The Swarm is a strategy game that simulates the life of ants in the wild. Players can collect different ants from all over the world, expand their nests, form alliances, and battle over resources. The game features realistic graphics, licensed natural science photos, and a variety of gameplay modes.
Source: AppGrowing
According to the data monitored and collected by AppGrowing, Ant Legion: For The Swarm has created 3,331 ads in total, covering 25 areas and 10 media. Taking 2023-07-28 Google Play charts for instance, Ant Legion: For The Swarm ranked NO.1 in Vietnam, surpassing other popular strategy games such as Clash of Clans and Rise of Kingdoms. How did this game achieve such impressive results in its home market?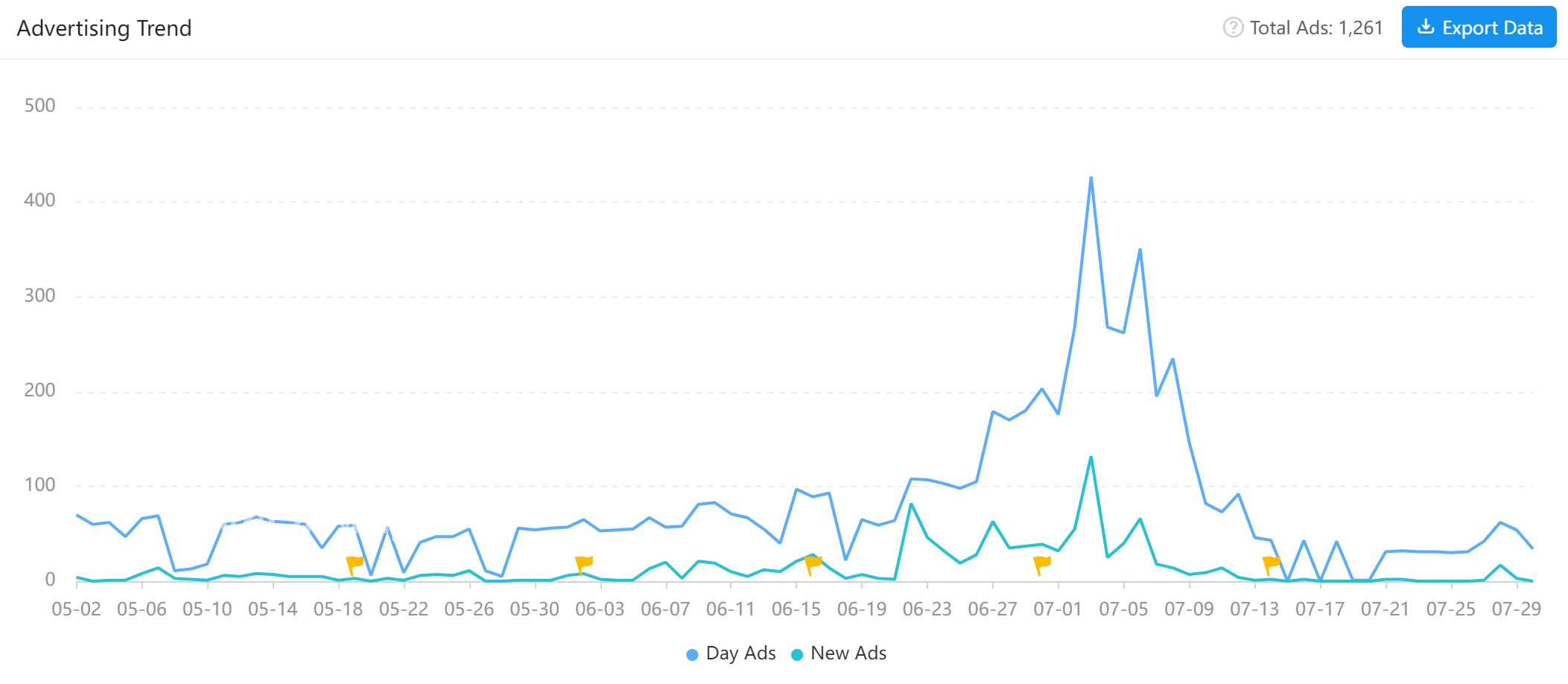 Source: AppGrowing
One of the key factors is its creative advertising strategy. From 2023-05-02 to 2023-07-30, Ant Legion: For The Swarm created 1,261 ads in total, around 36.9% of which are in the form of Interstitial. Interstitial ads are full-screen ads that cover the interface of an app until closed by the user or after a set period of time. They are usually displayed at natural transition points in the app flow, such as between levels or activities. Interstitial ads are effective for capturing user attention and generating high click-through rates.

Source: AppGrowing
Another factor is its choice of ad formats and media. Ad creatives are mainly Vertical Video. Its proportion is around 67.72%. Vertical videos are videos that are intended to be watched in portrait mode on mobile devices. They are optimized for mobile viewing and can deliver immersive experiences to users. Vertical videos are also suitable for showing the gameplay and features of Ant Legion: For The Swarm, such as the ant collection, nest building, and alliance formation.
The peak of ad volume in a single day was 427, which appeared on 2023-07-03. This indicates that Ant Legion: For The Swarm has a strong advertising budget and is willing to invest in user acquisition. The game also has a diversified media portfolio, advertising on various platforms such as Facebook, Google Ads, Unity Ads, Vungle, and AdColony.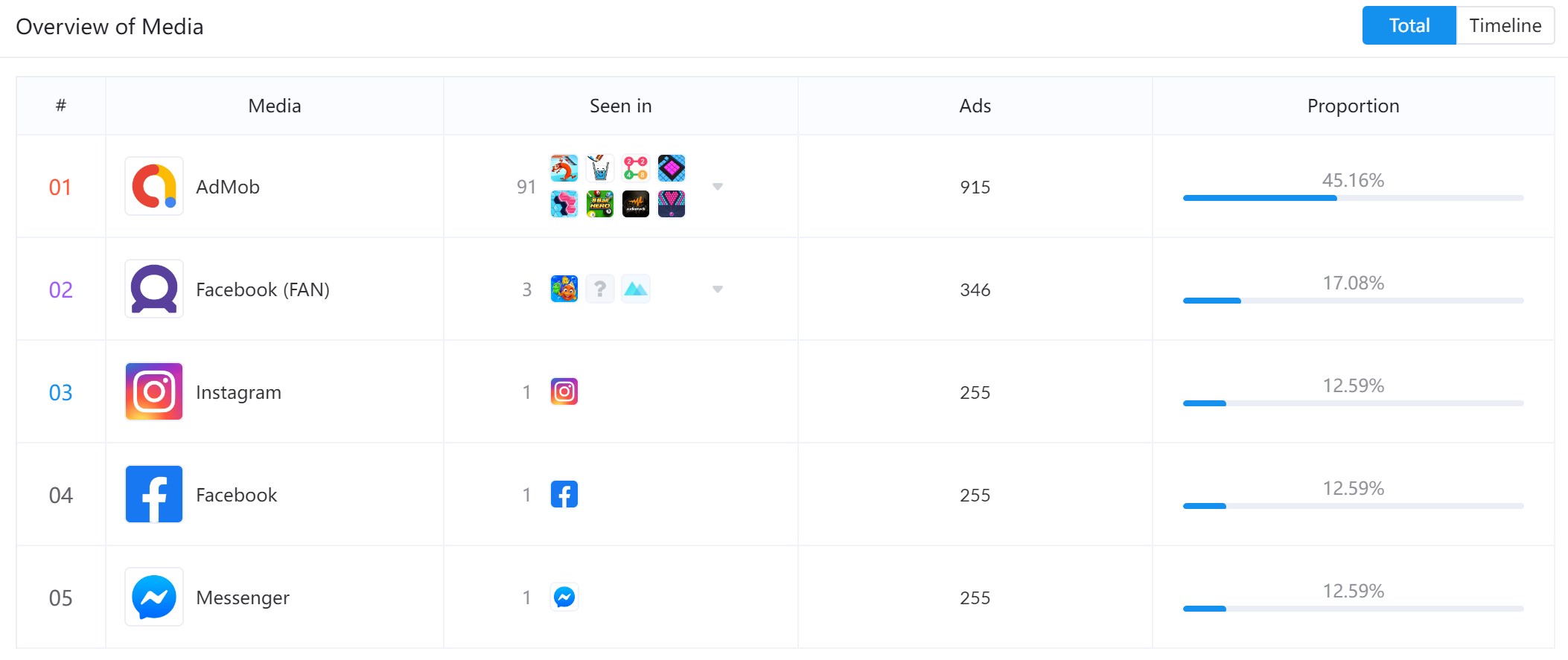 Source: AppGrowing
However, Ant Legion: For The Swarm so far advertised mostly on AdMob, with a total of 45.16% ads. AdMob is Google's mobile advertising platform that allows developers to monetize their apps with relevant ads from a large network of advertisers. AdMob also provides analytics and mediation tools to help developers optimize their ad performance and revenue.
---
*The content and media in this article are protected by copyright laws. Some information is cited from public sources for illustrative purposes only, with ownership retained by the original authors. This article provides general information only and is not meant as opinion or advice for specific situations.
Follow AppGrowing's social media accounts or register immediately at AppGrowing to learn more mobile advertising insights.