Authorized by South Korean developer Webzen and published by Vision Game, MU: Trứng Vàng Vô Hạn (Mu: Unlimited Golden Eggs) is the mobile game version of the classic PC game Mu Online. According to AppGrowing, after its release in Vietnam on July 3, the MMORPG immediately hit the No. 1 spot in Top Free and Top Grossing on Google Play and AppStore, and remained in the top 5 and top 10 respectively. Since its Pre-registration on June 13, the game had begun advertising campaign and scaled it after the official release.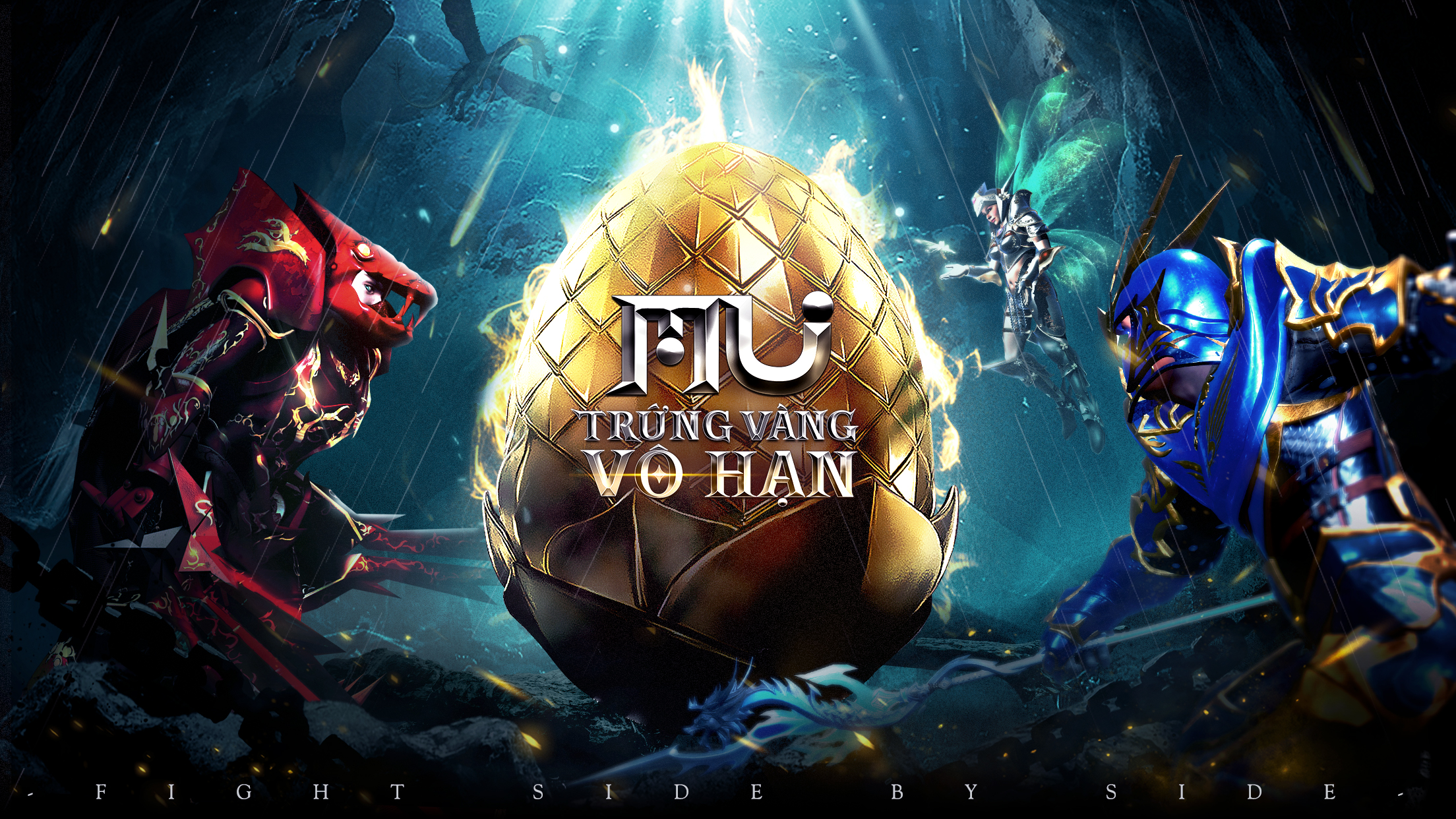 01 Pre-registration and After-Launch Advertising Strategy of MU: Trứng Vàng Vô Hạn
Mu Online is a popular MMORPG in Vietnam. It was introduced in 2001 and is still available till now. As a mobile game adaptation of a game that has been launched for more than 20 years, MU: Trứng Vàng Vô Hạn has a huge potential player base. In the Vietnamese mobile game market where MMORPGs are everywhere, Vision Game, aware of the fierce competition, has aggressively carried out advertising campaigns during the Pre-registration period.
According to AppGrowing, MU: Trứng Vàng Vô Hạn has been running intensive ad campaigns since its Pre-registration started on June 13th. The game's ads were concentrated in the first two weeks, with the highest single-day ad volume at 321.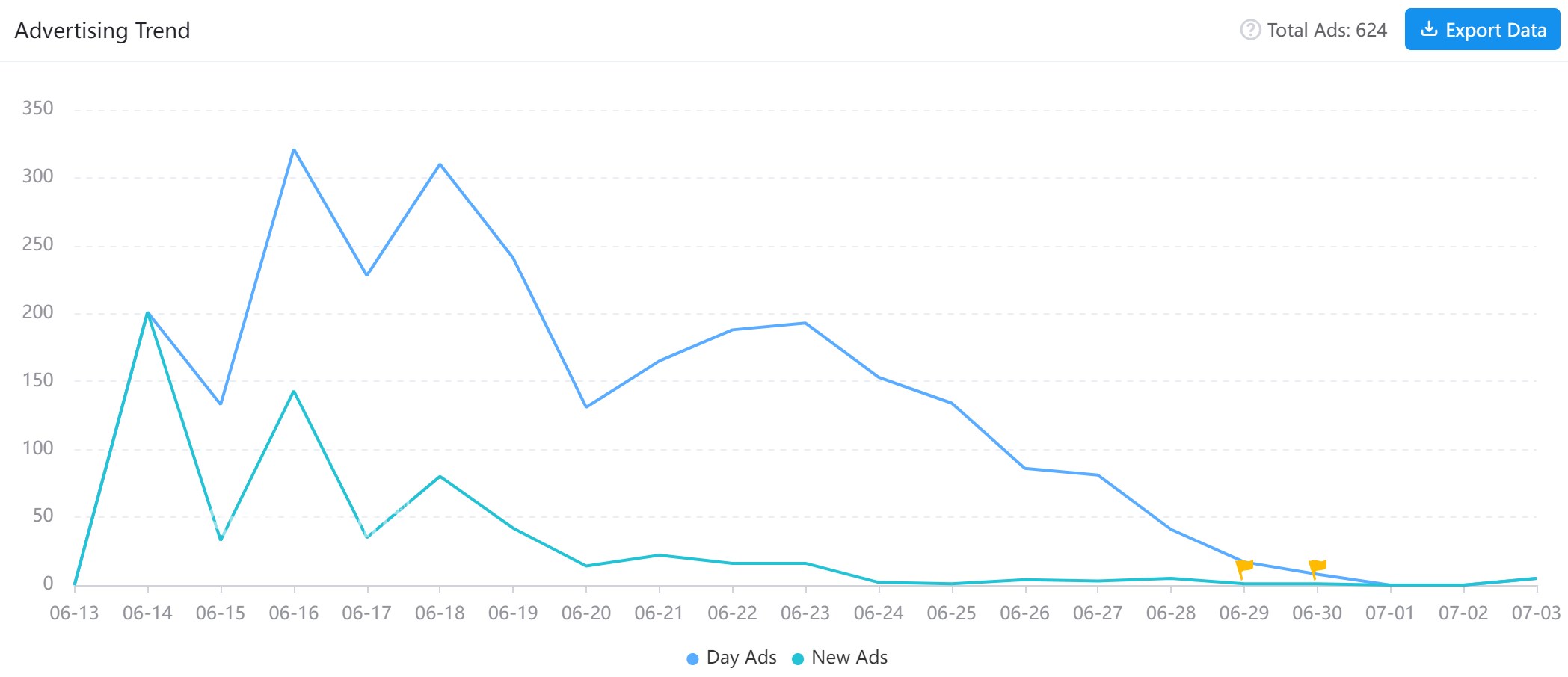 Source: AppGrowing

Source: AppGrowing
After launch, MU: Trứng Vàng Vô Hạn scaled up the campaigns even more. Again, it released a large number of ads in the first 2 weeks. The daily ad volume peaked at 2,140, which occurred on July 7th. Entering the stabilization, its ad volume remained around 250 per day.
We can say that there is a similarity between pre-registration and after-launch campaigns for the game in terms of advertising trends. Moreover, based on AppGrowing's stage analysis, we can get more insights.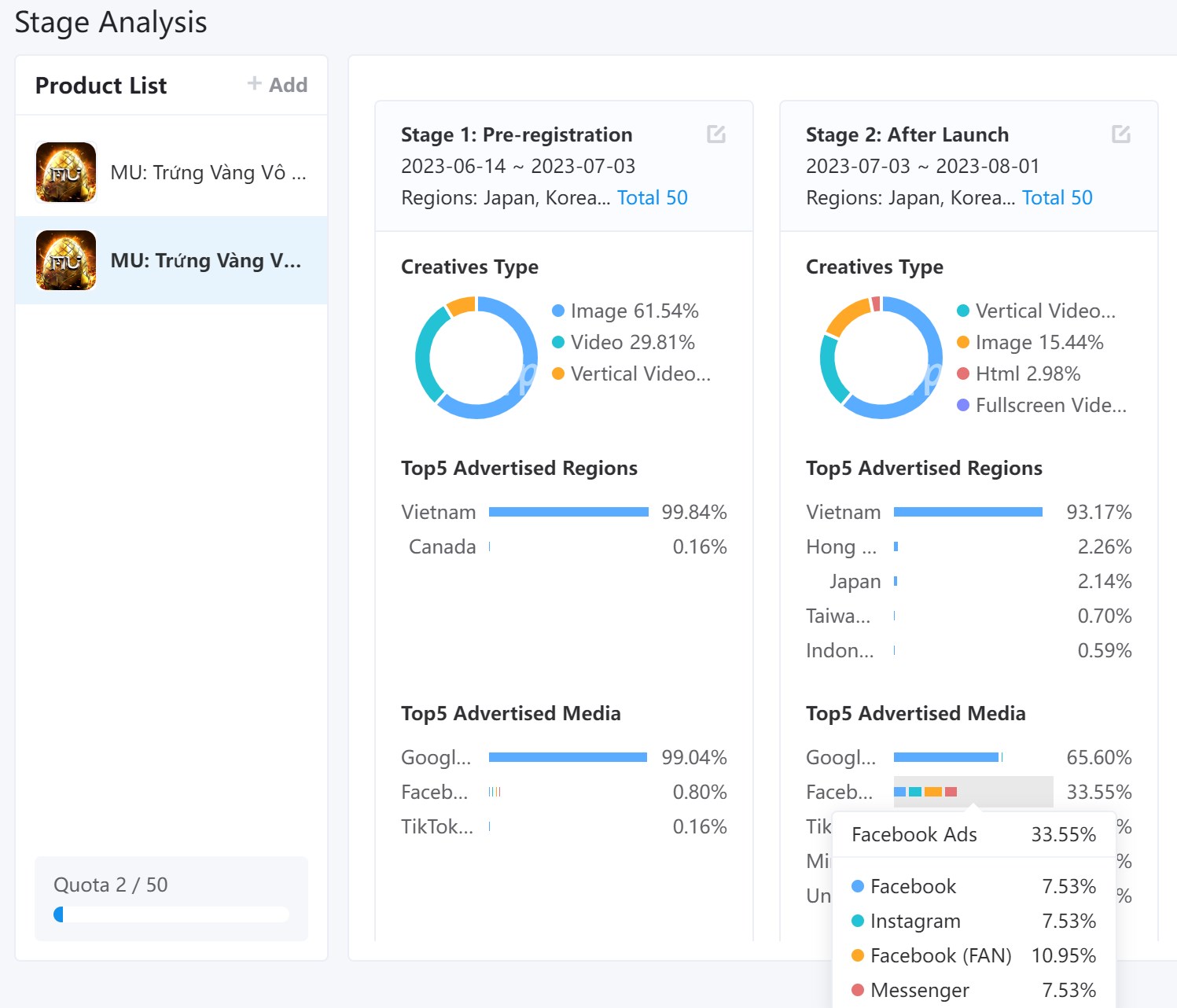 Source: AppGrowing
In terms of creative type, MU: Trứng Vàng Vô Hạn made much use of images in the per-registration, and turned to vertical videos after launch. It is correlated with the increase in unlocked content and the large-scale advertising requirement on social media after the launch.
As mentioned above, during the pre-registration period, the game was advertised almost exclusively on AdMob. After launch, while still investing the most in Google Ads, mainly in AdMob, more than 30% of the ads were shifted to Facebook Ads, the social media with the most active users in Vietnam. This shift is understandable and a common strategy for Vietnamese MMORPGs. In addition, another social media, TikTok, and another Ad Network, Mintegral, have also been in the sights of the game.
02 MU: Trứng Vàng Vô Hạn Emphasized KOLs and Give-away Events in Ad Creatives
Advertising content showing characters, gameplay, and in-game rewards is traditional for MMORPGs. MU: Trứng Vàng Vô Hạn is no exception. What's noteworthy is that while playing it safe, Vision Game is taking an active role in attracting players by advertising with communities, KOLs, and free giveaway events.
Officially, the game had more than 354K users in the community before its launch. It organized a golden egg smashing event that invited a lot of famous Vietnamese game streamers, including Diễm Quỳnh and Thủy Tiên. In the early days of the launch, it also held a motor-winning competition. Without exception, all of these became ad creatives for it, which was heavily published.
To acquire more male players, MU: Trứng Vàng Vô Hạn invited many female game streamers to recommend the game. Their images also appeared in the image ads, which became the center to catch eyes. As in the following ad, beautiful women, digital gifts, and game characters jointly shout to players, "Click to download now!"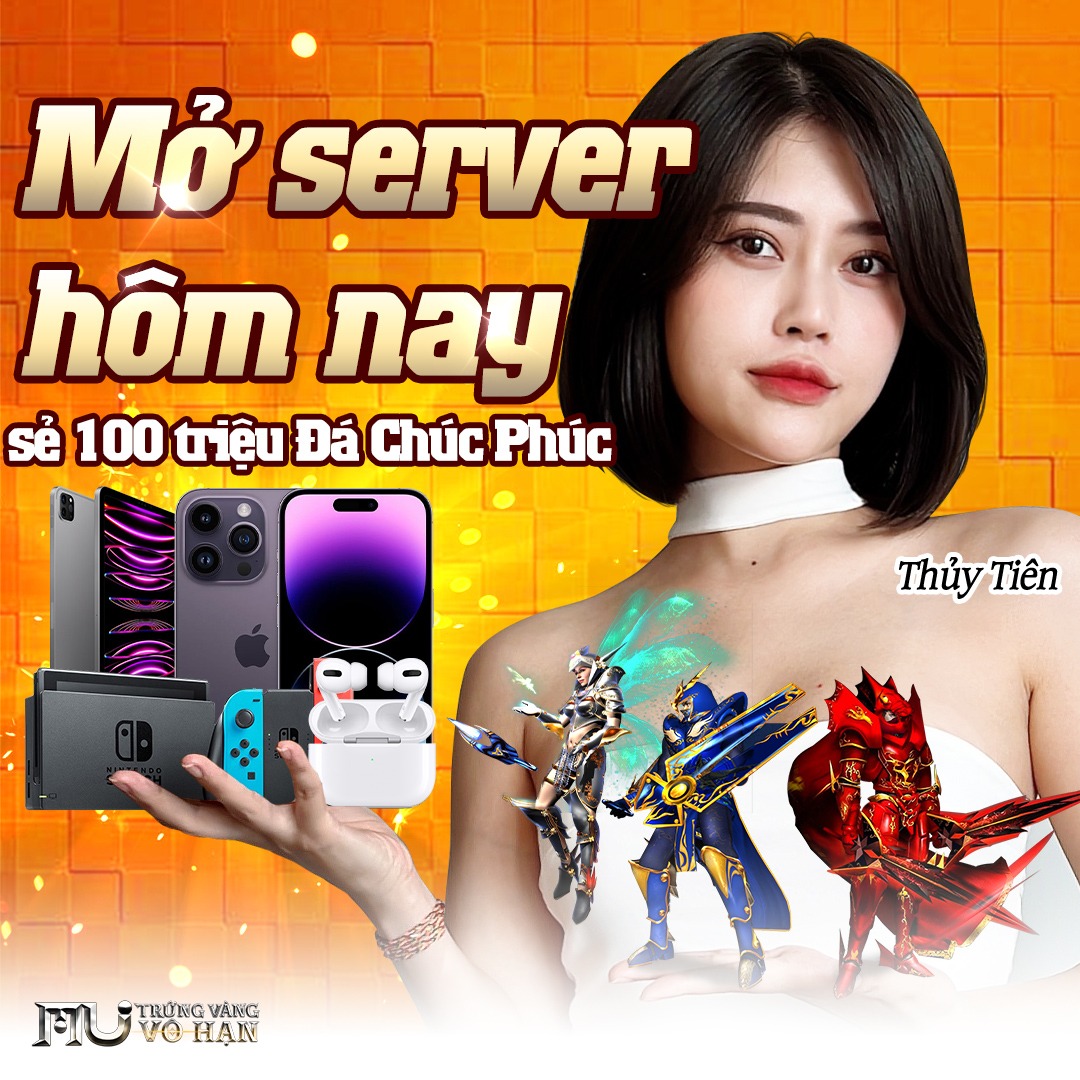 Source: AppGrowing
Ads related to digital gifts in emerging markets including Vietnam were found to be effective. The video below was the most viewed of the ads released by the game during the pre-registration period, earning 5.5M impressions. It begins with a PS5, followed by high-value gifts such as iphone and motorcycle. Combined with a simple and concise introduction of the game, the video drive players to download the game.
The gap between the rich and the poor is always a topic of discussion. At the beginning of the following video, the contrast between a high-level "rich man" with gorgeous clothes and precious mount, and a low-level "poor man" with plain clothes walking alone attracts people's attention. Their dialog and interactions lead to the storyline, the gameplay, and benefits.
03 MU: Trứng Vàng Vô Hạn Realizes Large Revenues with Advertising
According to AppGrowing, MU: Trứng Vàng Vô Hạn has been on TOP Grossing in Vietnam App Store after its launch, and about the same on Google Play. Less than 30 days gone, its first month revenue is still unknown. But it's conceivable that the number must be one of the most satisfying of the 2023 summer.
The success of the game has much to do with the game itself. The setting of the classic IP and its art, which differs from the common Chinese-fantasy theme MMORPGs, have created the foundation for its high popularity.
Undeniably, the large-scale, well-phased and highly-targeted advertising campaign is also the key to making the game a winning story.
---
For more mobile game advertising insights, please follow AppGrowing's social media accounts or register immediately at AppGrowing.