If you are a fan of role playing games, you may have heard of Thiên Thư Truyền Kỳ, a popular game that takes you to a fantasy world of martial arts and magic. But do you know how this game became so successful? In this article, we will reveal some of the secrets behind the game's advertising strategy, based on the data collected and analyzed by AppGrowing, a leading platform for mobile app marketing intelligence.
01 How Thiên Thư Truyền Kỳ Dominated the Vietnam Market
One of the most impressive achievements of Thiên Thư Truyền Kỳ is that it ranked NO.1 in the Google Play charts in Vietnam on 2023-07-28, beating many other well-known games in the same category. How did it manage to do that? According to AppGrowing, one of the key factors is the game's extensive and effective advertising campaign in the Vietnamese market.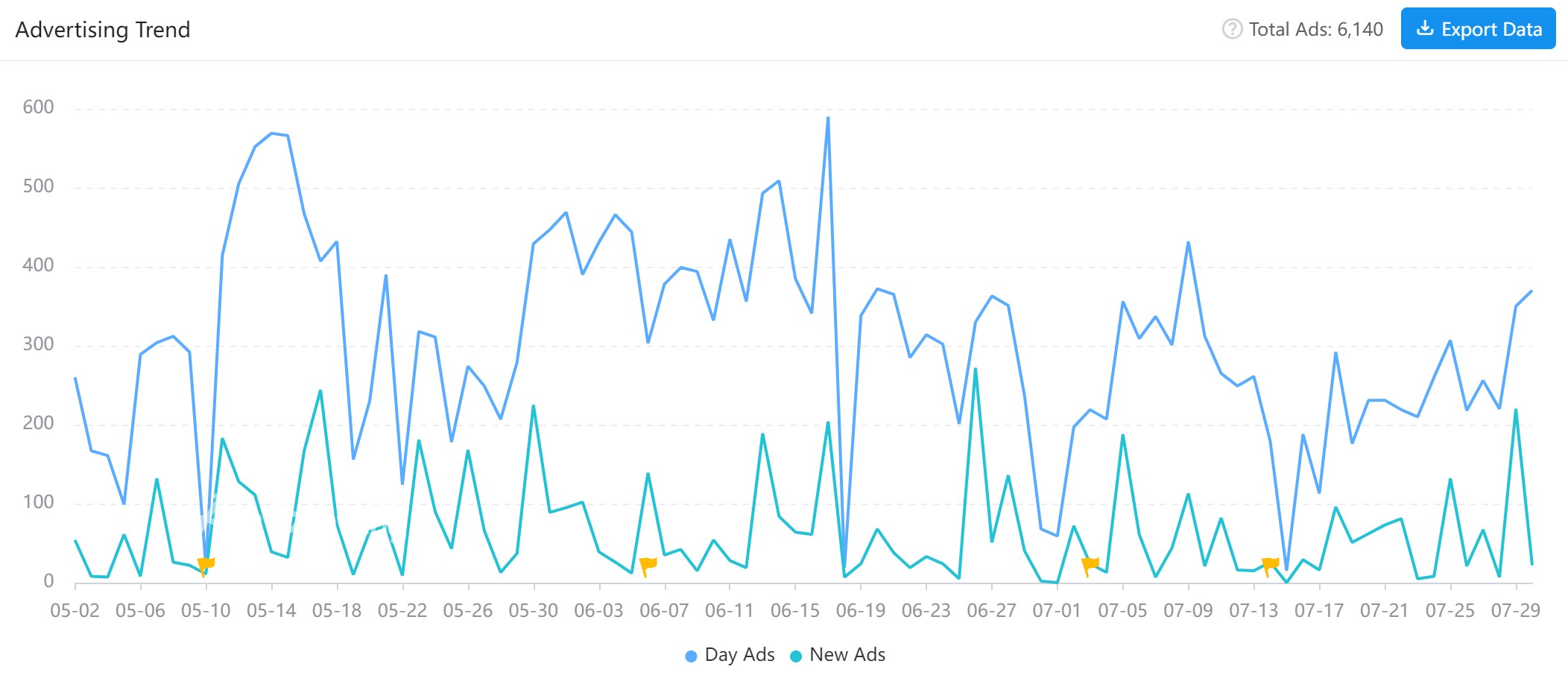 Source: AppGrowing
From 2023-05-02 to 2023-07-30, Thiên Thư Truyền Kỳ created 6,140 ads in total, covering 20 areas and 12 media. The majority of these ads were in the form of In-feed, which are native ads that blend in with the content of the app or website where they appear. This format can help increase user engagement and click-through rates, as well as avoid ad fatigue and banner blindness.

Source: AppGrowing
The game also used video ads as its main creative type, accounting for 37.08% of its total ads. Video ads can showcase the game's stunning graphics, exciting gameplay, and rich features, as well as capture the attention and emotion of potential players. The game's video ads were mainly horizontal and square, which are suitable for both landscape and portrait orientations.
Source: AppGrowing
The game also timed its ad volume strategically, reaching its peak on 2023-06-17 with 590 ads in a single day. This coincided with the launch of its latest version, V1.0.25, which introduced new content and updates to the game. By increasing its ad exposure on this day, the game was able to generate more buzz and attract more downloads.
02 How Thiên Thư Truyền Kỳ Expanded Its Global Presence
Besides Vietnam, Thiên Thư Truyền Kỳ also advertised in many other countries and regions. In total, the game has created 20,072 ads since its launch.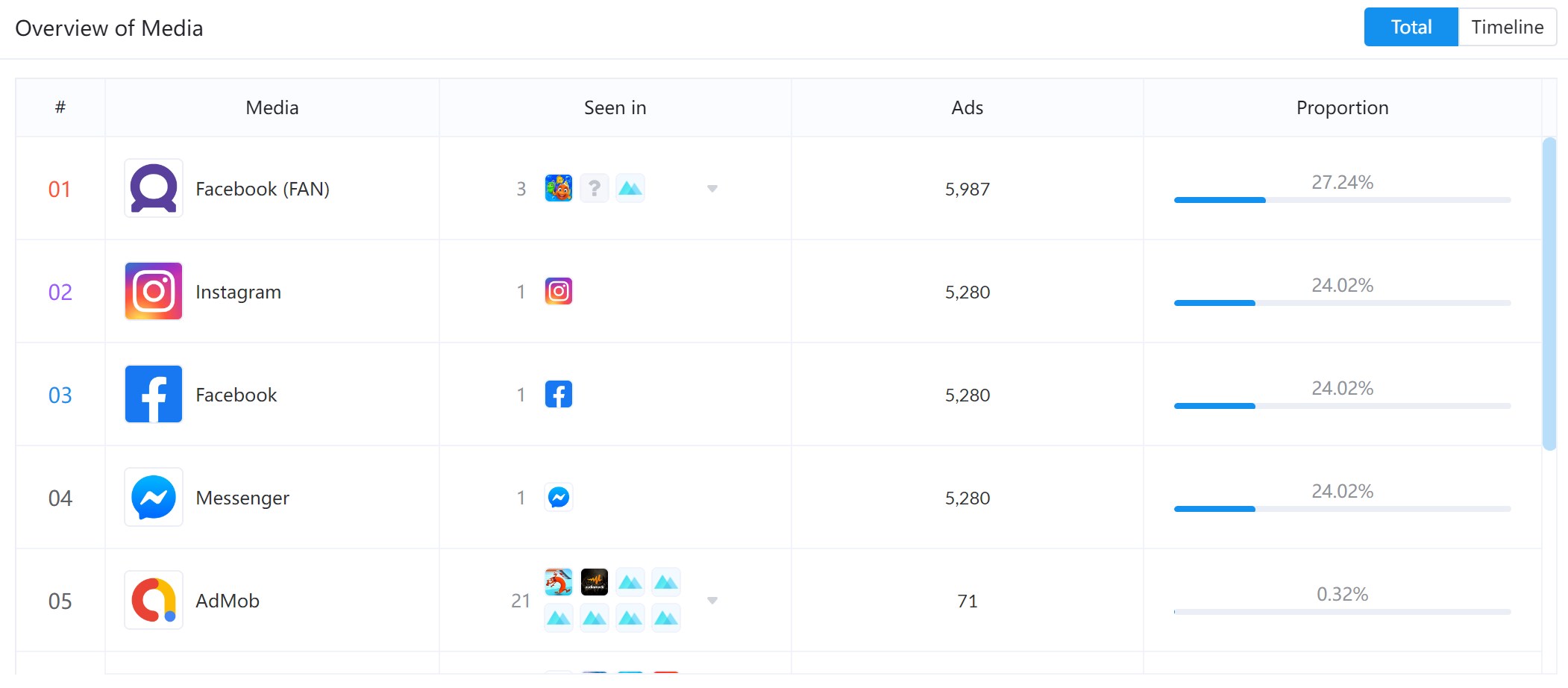 Source: AppGrowing
The game's main advertising platform was Facebook (FAN), which accounted for 27.24% of its total ads. Facebook is one of the most popular and widely used social media platforms in the world, with over 2.9 billion monthly active users as of June 2021. By advertising on Facebook, Thiên Thư Truyền Kỳ was able to reach a large and diverse audience across different regions and demographics.
The game also leveraged other media platforms to diversify its ad channels and optimize its performance. Some of these platforms include TikTok (Pangle), Google AdMob (AdMob), Mintegral (Mintegral), and AppLovin (AppLovin). Each of these platforms has its own advantages and features that can help advertisers achieve their goals.
---
*The content and media in this article are protected by copyright laws. Some information is cited from public sources for illustrative purposes only, with ownership retained by the original authors. This article provides general information only and is not meant as opinion or advice for specific situations.
Follow AppGrowing's social media accounts or register immediately at AppGrowing to learn more mobile advertising insights.