Duet Cats is a mobile game published by AMANOTES, a publisher from Vietnam. The latest version is V1.1.1. This game combines music rhythm and virtual cat gameplay perfectly, allowing players to feel the cute cat songs while controlling two cats to eat the falling food with both hands. The game has a variety of cat breeds and food to choose from, as well as remixes of popular songs with cat sounds. The game graphics are simple and fun, the operation is easy and challenging, very suitable for players of all ages.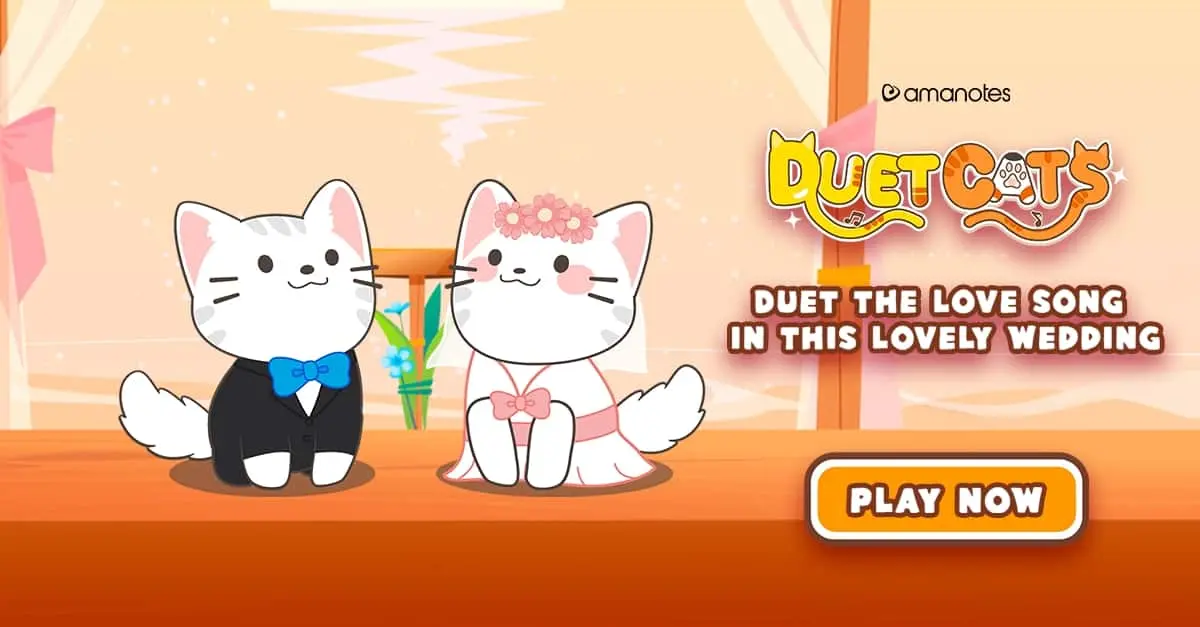 Duet Cats' Advertising Situation in 22 Regions and 8 Platforms Worldwide
According to the data monitored and collected by AppGrowing, Duet Cats has created 1696 ads in total, covering 22 regions and 8 platforms. These platforms include Mintegral, Facebook Audience Network, Google AdMob, Unity Ads and other well-known mobile advertising platforms. These platforms can help Duet Cats expand its user base, increase its brand awareness and reputation.

It also got outstanding results in many regions. These regions include Australia, Canada, France, Hong Kong SAR, South Korea, Malaysia, Norway, Portugal, Sweden, Thailand, Taiwan of China, United States and other regions that ranked first, as well as Germany, United Kingdom, Indonesia, Israel, Italy, Mexico, Singapore, Vietnam and other regions that entered the top 10. These regions cover major markets such as Asia, Europe, North America and South America, showing the popularity and influence of Duet Cats worldwide.
Duet Cats' Choice of Advertising Form and Material
From 2023-03-01 to 2023-05-29, Duet Cats created 1226 ads in total, around 83.40% of which are in the form of rewarded video. Rewarded video is a form of advertising that allows users to watch video ads and get rewards in the game. It can effectively increase user engagement and retention.

Duet Cats uses this form of advertising to let users watch the game graphics and music, espicially the cute and attracting cat skins. This stimulates users' interest in downloading and experiencing the game.
The ad creatives are mainly vertical video. Its proportion is around 56.57%. Vertical video is a video format that adapts to the screen orientation of mobile devices. It can improve user viewing experience and conversion rate. Duet Cats shows its game graphics and operation mode through vertical video. This makes it easier for users to understand and accept the game content.
The peak of ad volume in a single day was 368 ads on 2023-05-08.
The Reasons Why Duet Cats Chose Mintegral as Its Main Advertising Platform
Duet Cats chose Mintegral as its main advertising platform and created 673 ads on it.

Mintegral is a company that focuses on mobile app marketing solutions. It provides global traffic distribution monetization creative services. Mintegral can help Duet Cats achieve the following goals:
Use Mintegral's global traffic network to cover more than 1 billion active users in 22 regions.
Use Mintegral's intelligent algorithm matching technology to display optimized ad content for different user groups in different regions.
Use Mintegral's creative studio service to create high-quality vertical video materials that meet localization needs .
Use Mintegral's data analysis service to monitor and optimize ad performance in real time and adjust ad strategy according to feedback.
In summary Duet Cats is a successful mobile game that uses music rhythm and virtual cat elements. It has gained a lot of users and praise worldwide. Its advertising strategy behind it is also worth learning from us. Through AppGrowing we can learn more about Duet Cats and other mobile games' performance in different regions and platforms and develop more effective marketing solutions based on data analysis.
*The content and media in this article are protected by copyright laws. Some information is cited from public sources for illustrative purposes only, with ownership retained by the original authors. This article provides general information only and is not meant as opinion or advice for specific situations. 
Follow AppGrowing's social media accounts or register immediately at AppGrowing to learn more mobile advertising insights.