Lords Mobile is a strategy game that challenges players to build an empire and clash with other players in real-time battles. The game is published by IGG, a leading gaming company in China that has over 300 million registered users worldwide. The game has a 4.4 star rating on Google Play and has over 100 million downloads. In this article, we will analyze the advertising intelligence data of Lords Mobile collected by AppGrowing and try to identify the possible reasons behind the data and provide some suggestions for improving the marketing strategies of strategy mobile games.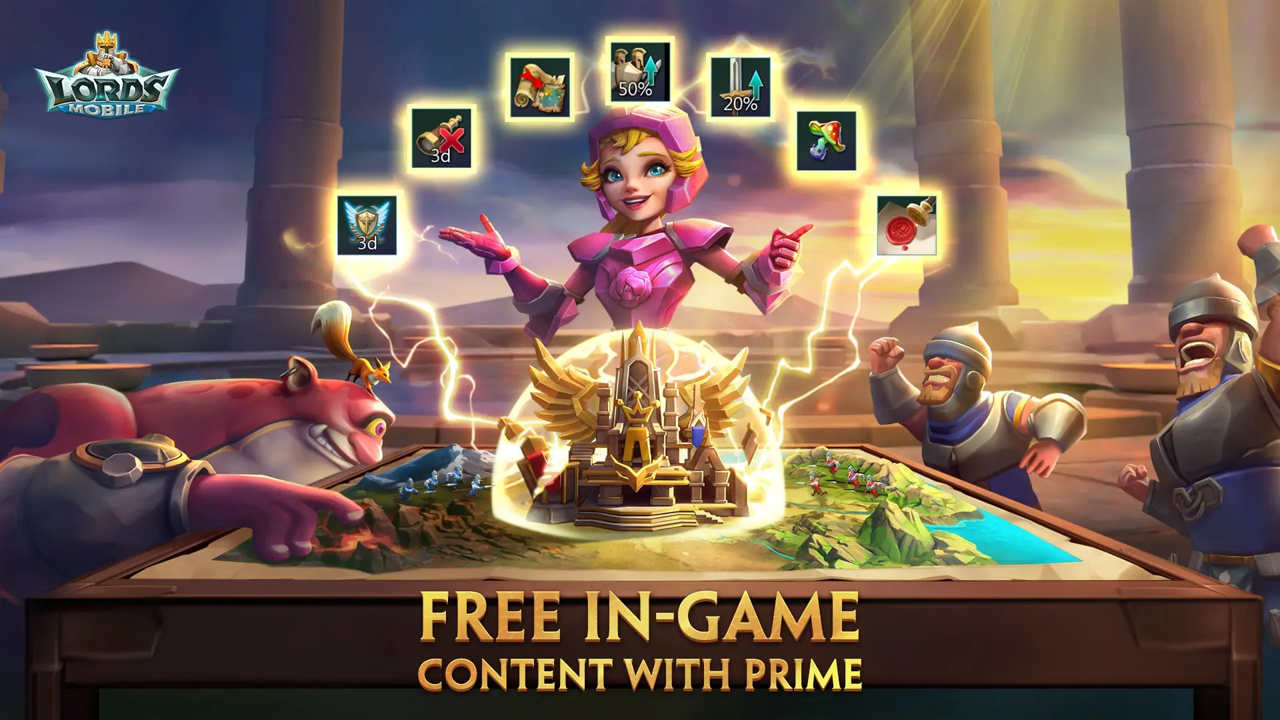 01 How Lords Mobile Floods the World with Ads
According to AppGrowing, Lords Mobile has created 279,140 ads in total, covering 50 areas and 16 media. The game has been advertising globally, reaching users in various countries and regions. The game ranked NO.1 in the Google Play charts for strategy games in United Arab Emirates on 2023-06-23. It also entered the Top 10 in 29 other countries and regions, including Spain, Indonesia, Qatar, Egypt, Macao of China, Oman, Saudi Arab, Argentina, Germany, France, Kuwait, Brazil, Japan, Mexico, Philippines, Singapore, Thailand, United Kingdom, Netherlands, Italy, Canada, Sweden, United States, Australia, Norway, Israel, India, Russia, and South Africa.
From 2023-03-26 to 2023-06-23, Lords Mobile created 51,446 ads in total, around 54.64% of which are in the form of Rewarded ads. Rewarded ads are a type of video ads that offer users incentives such as coins or gems for watching them. This ad format is suitable for strategy games like Lords Mobile, as it can increase user engagement and retention.

Source: AppGrowing
The game's ad creatives are mainly Horizontal Video ads, which account for around 75.04% of the total ad volume. Horizontal Video ads are ideal for showcasing the game's features and benefits to potential users. The game also uses Vertical Video ads (11.69%), Image ads (6.67%), HTML5 ads (4.25%), and Native ads (2.35%) to demonstrate the gameplay and excitement of playing Lords Mobile.
The peak of ad volume in a single day was 4314, which appeared on 2023-05-21. This indicates that the game was running a large-scale campaign on that day, possibly to coincide with a special event or promotion.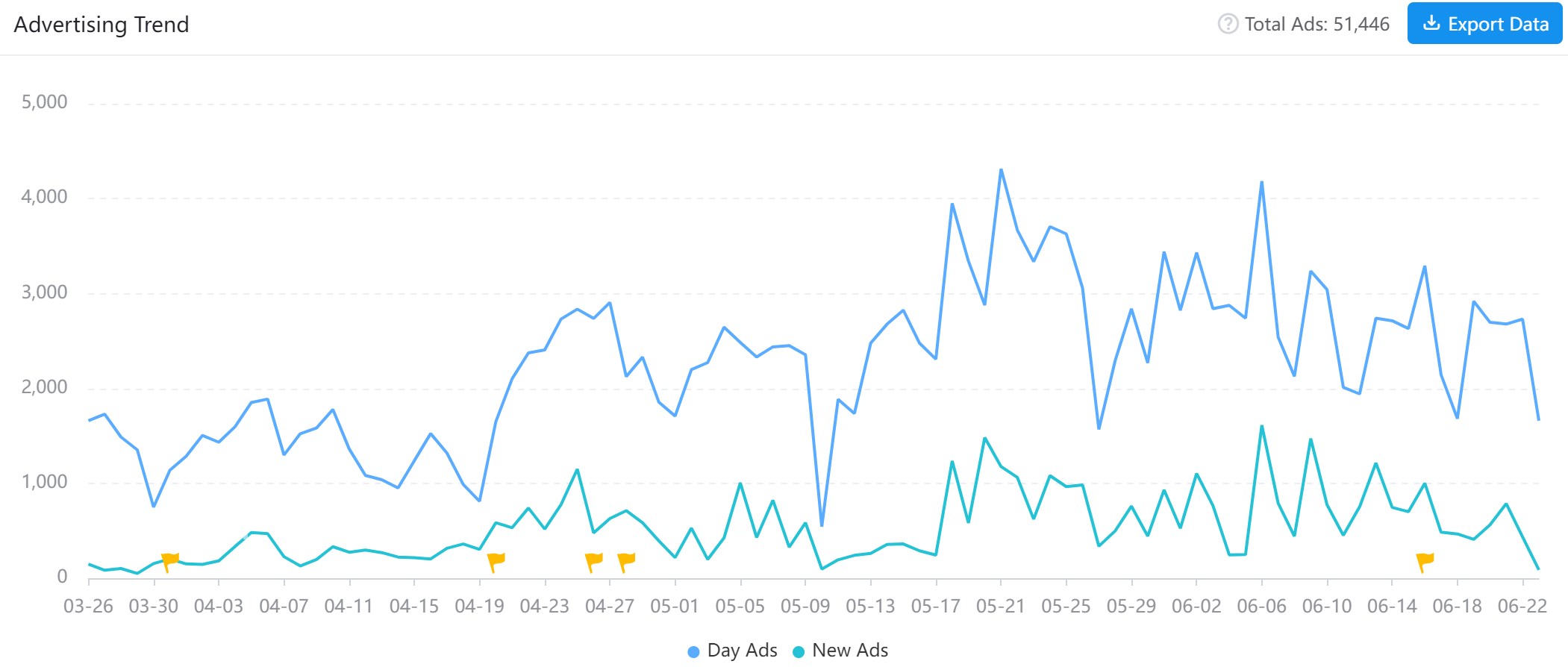 Source: AppGrowing
02 How Lords Mobile Captivates Users with Stunning Ad Creatives
Lords Mobile uses various ad creatives to attract users to download and play the game. Some examples of the game's ad creatives:
Take the following video creative as an example. It centers on the character and draws out the gameplay of conquering a city, building, and fighting against enemies through his action of "circling" the map. Eventually, the character is defeated, stimulating the viewer's desire for challenge.
Source: AppGrowing
The video below focuses on the battle screen. In the beginning, a ball scrolling towards the screen opens the battle and catches the viewer's attention. Then, the mouse introduces the strategy gameplay and shows exciting battle scenes as the camera continues to shift, attracting players interested in strategy games.
Source: AppGrowing
03 How Lords Mobile Dominates the Top Ad Networks
Lords Mobile so far advertised mostly on AdMob, with a total of 40,636 ads. AdMob is a mobile advertising network owned by Google that offers various ad formats and targeting options for game developers. AdMob is a popular choice for game marketers, as it can reach a large and diverse audience across different games and platforms.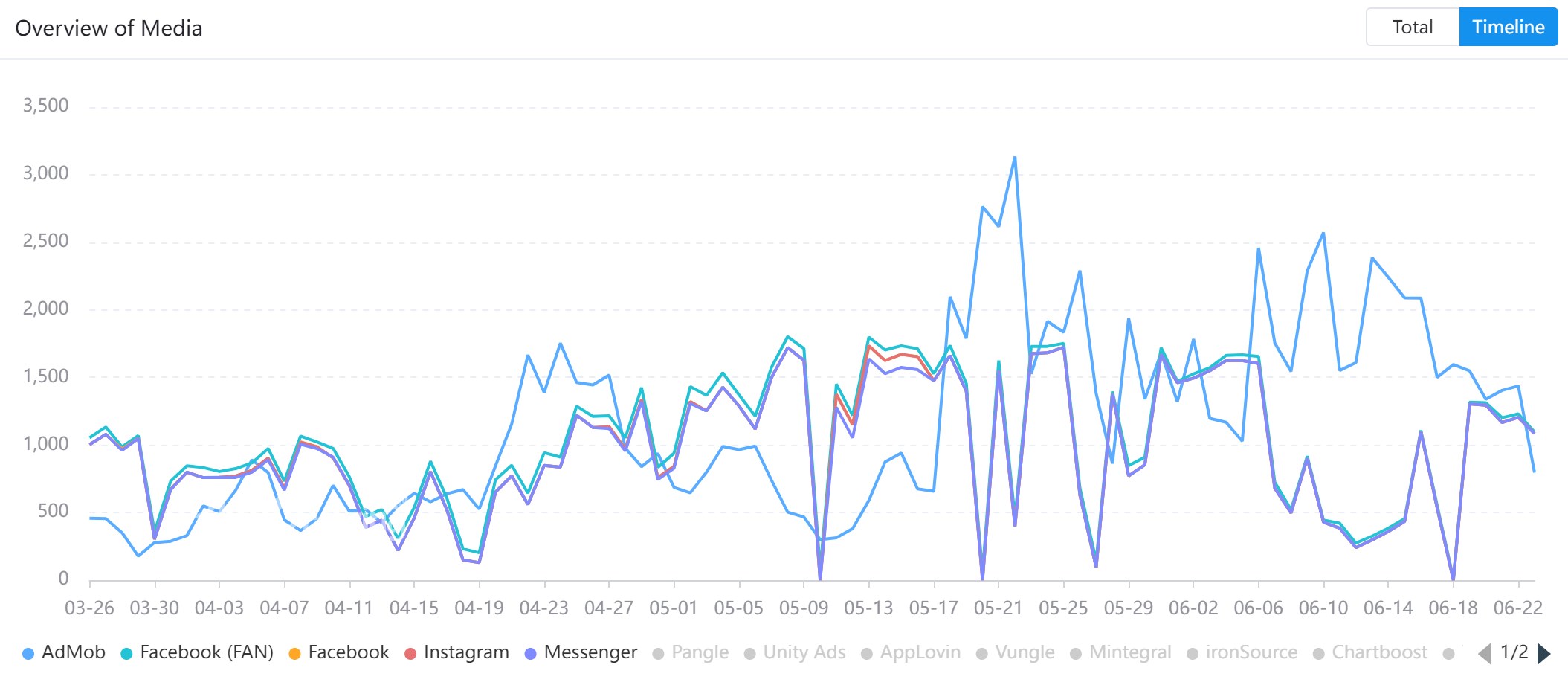 Source: AppGrowing
The game also advertised on other ad networks, such as Facebook Audience Network, Unity Ads, Vungle, AppLovin, IronSource, Chartboost, TikTok Ads, Snapchat Ads, Mintegral, InMobi, Tapjoy, Fyber, MoPub, AdColony, and Outbrain. These ad networks are specialized in gaming and offer high-quality video and rewarded ads that can appeal to gamers. The game's ad network distribution shows that the game is trying to reach different segments of users and optimize its ad performance.
Lords Mobile is a successful strategy game that challenges players to build an empire and clash with other players in real-time battles. The game has a strong advertising strategy that leverages various ad formats, ad creatives, ad networks, and ad performance metrics to reach and attract potential users.
AppGrowing is a professional mobile marketing intelligence platform that provides comprehensive and accurate data on the advertising intelligence of Lords Mobile and other games. AppGrowing can help app marketers gain insights into their competitors' strategies, optimize their own campaigns, and achieve their marketing goals.
*The content and media in this article are protected by copyright laws. Some information is cited from public sources for illustrative purposes only, with ownership retained by the original authors. This article provides general information only and is not meant as opinion or advice for specific situations.
Follow AppGrowing's social media accounts or register immediately at AppGrowing to learn more mobile advertising insights.
LinkedIn: https://www.linkedin.com/company/app-growing-global
Twitter: https://twitter.com/ag_global_
Facebook: https://www.facebook.com/AppGrowing/