Royal Match is a popular puzzle game that has been dominating the charts in many countries. The game is published by Dream Games, a UK-based publisher that specializes in casual and hyper-casual games. We'll analyze its smart advertising strategy based on AppGrowing's intelligence.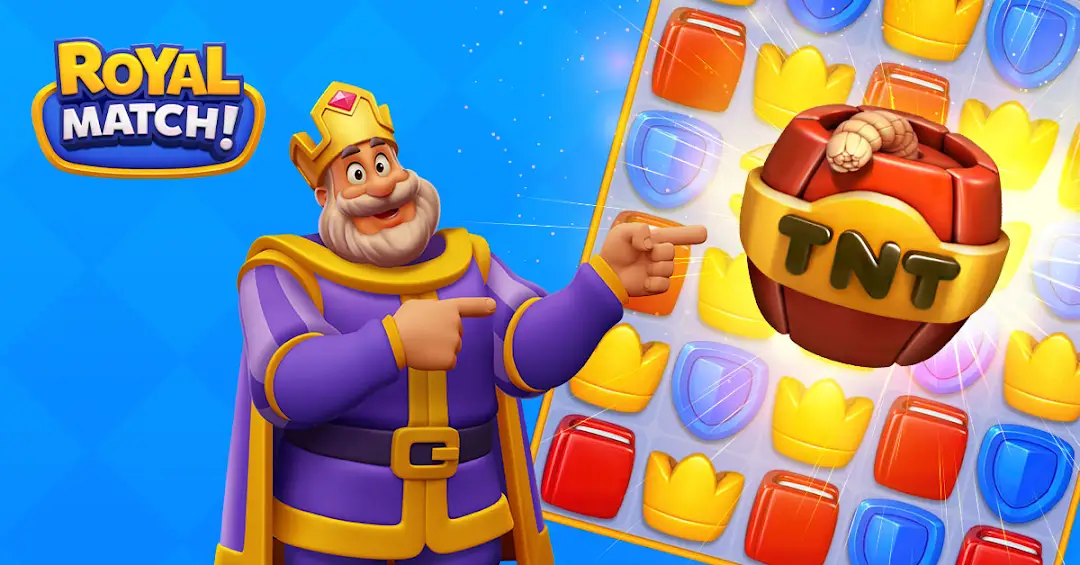 01 How Royal Match Achieved Global Success
Royal Match is a free-to-play game with thousands of levels and many areas where players can help King Robert restore the Royal Castle's former glory. The game combines match-3 puzzles with castle decoration and offers various rewards, events, bonus levels and team features. According to Google Play, Royal Match has over 50 million downloads and an average rating of 4.6 stars out of 5.
One of the key factors behind Royal Match's success is its extensive and targeted advertising campaign. According to the data monitored and collected by AppGrowing, Royal Match has created 73,296 ads in total, covering 50 areas and 15 media. The game has been advertised on platforms such as AdMob, Facebook, Unity Ads, Vungle and IronSource.
02 How Royal Match Optimized Its Ad Formats and Creatives
Royal Match has used different ad formats and creatives to attract and engage potential players. According to AppGrowing, from 2023-03-15 to 2023-06-16, Royal Match created 25,662 ads in total, around 54.9% of which are in the form of rewarded video. Rewarded video ads are a popular choice for puzzle games as they offer incentives for players to watch the ads and try the game.

The game has also focused on vertical video ads, which account for around 63.97% of its ad creatives. Vertical video ads are more suitable for mobile devices as they occupy the full screen and provide a better user experience. The game has used colorful and dynamic visuals, catchy music and sound effects, clear calls to action and enticing gameplay scenarios to showcase its features and appeal to different audiences.
03 How Royal Match Engaged Its Players with Social Media
Royal Match has also used social media to engage its existing and potential players. The game has an official Facebook page with over 1.5 million followers, where it posts regular updates, news, tips, contests and giveaways. The game also encourages its players to join its Facebook group, where they can interact with other fans, share their progress, ask for help and provide feedback.
The game has also leveraged other social media platforms such as Instagram, TikTok and YouTube to promote its brand and content. The game has collaborated with influencers and celebrities to create viral videos and posts featuring the game. The game has also created its own hashtags and challenges to generate user-generated content and word-of-mouth.
By using social media, Royal Match can increase its brand awareness, loyalty and retention among its players.
in conclusion, Royal Match is a puzzle game that has achieved global success thanks to its effective advertising strategy and performance. By using AppGrowing's data and insights, mobile games such as Royal Match can continue to grow their user base and revenue.
---
*The content and media in this article are protected by copyright laws. Some information is cited from public sources for illustrative purposes only, with ownership retained by the original authors. This article provides general information only and is not meant as opinion or advice for specific situations.
Follow AppGrowing's social media accounts or register immediately at AppGrowing to learn more mobile advertising insights.
LinkedIn: https://www.linkedin.com/company/app-growing-global
Twitter: https://twitter.com/ag_global_
Facebook: https://www.facebook.com/AppGrowing/