Do you love burgers? Do you dream of running your own burger shop? If you answered yes, then you might be one of the millions of players who have downloaded Burger Please!, a simulation game by Supercent, a publisher from Korea. Burger Please! is a fun and addictive game that lets you create and customize your own burgers, serve customers, and manage your business.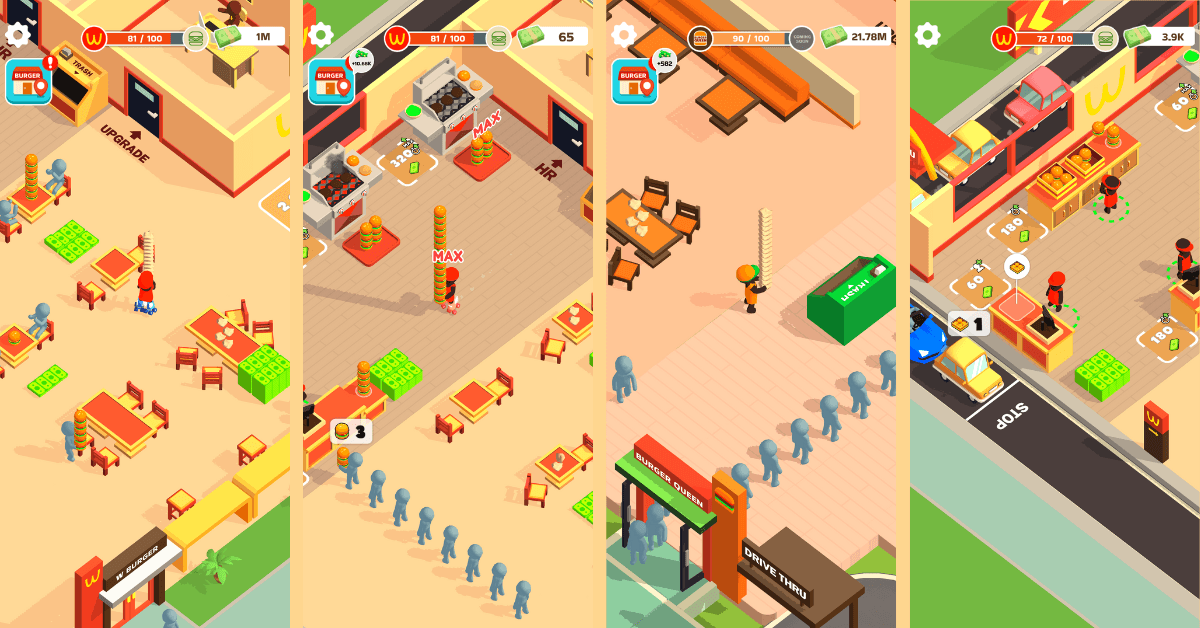 But how did this game become so popular around the world? What are the secrets behind its advertising success? According to AppGrowing, Burger Please!'s ads covered 37 areas and 11 media.
01 Burger Please! dominates the charts in multiple regions
According to the data from AppGrowing, Burger Please! has created 5285 ads in total, and has achieved impressive results in various regions. Taking 2023-07-11 Google Play charts for instance, Burger Please! ranked NO.1 in the USA, Canada, Switzerland, Germany, Spain, France, Russia, the UK, Italy, Netherlands, Norway, New Zealand, Hong Kong, Macau & Taiwan of China, Singapore, Japan, Korea, Malaysia, Australia, Portugal, Israel, Oman Bahrain, UAE, Argentina, Mexico, Kuwait, Qatar, Saudi Arab, Sweden. It also entered the Top 10 in Egypt, Philippines, Pakistan, Turkey, South Africa, Brazil, Iraq, Vietnam, Thailand, Kenya, Indonesia, India as well.
Source: AppGrowing
This shows that Burger Please! has a broad appeal and can attract players from different cultures and backgrounds. One possible reason for this is that burgers are a universal food that can be customized to suit different tastes and preferences. Another possible reason is that Burger Please! has localized its game content and ads to fit different markets and languages.
02 Burger Please! leverages rewarded video ads and vertical video formats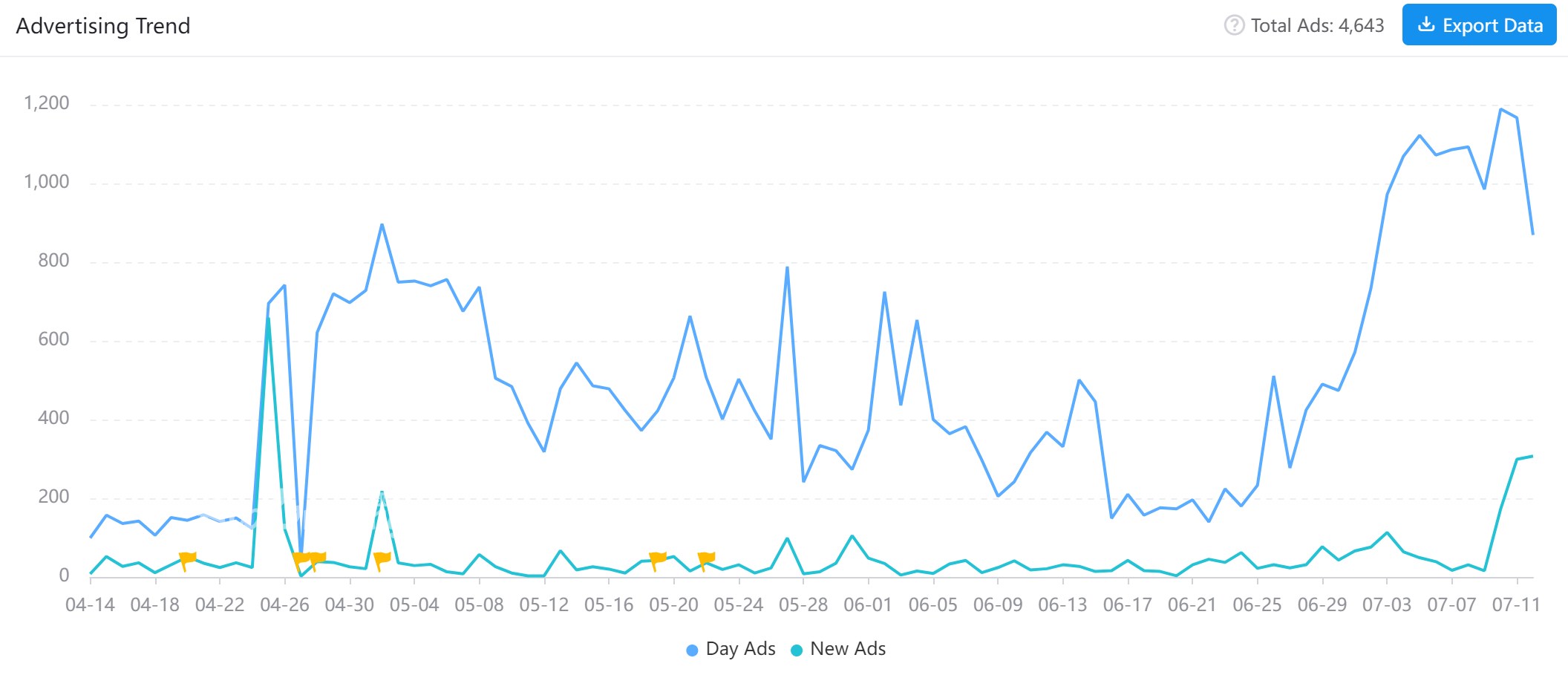 Source: AppGrowing
From 2023-04-14 to 2023-07-12, Burger Please! created 4,643 ads in total. Among them, around 80.26% are in the form of Rewarded Video. Ad creatives are mainly Vertical Video. Its proportion is around 56.4%. The peak of ad volume in a single day was 1189, which appeared on 2023-07-10.

Source: AppGrowing
Rewarded video ads are a type of ads that offer players incentives such as coins or gems in exchange for watching a short video. They are very effective in increasing user engagement and retention. Vertical video formats are also popular among mobile users who prefer to hold their phones vertically while playing games or browsing social media.
Burger Please! has used these two types of ads to showcase its game features and gameplay in an immersive and interactive way. For example, some of its ads invite players to make their own burgers by choosing different ingredients and toppings. Some of its ads also show how players can upgrade their shop and unlock new items and customers.
03 Burger Please! focuses on Mintegral as its main advertising platform
Burger Please! so far advertised mostly on Mintegral, with a total of 52.02% ads. Mintegral is a leading mobile advertising platform that offers high-quality traffic and innovative ad solutions for mobile games. Mintegral also provides data-driven optimization and creative support for advertisers.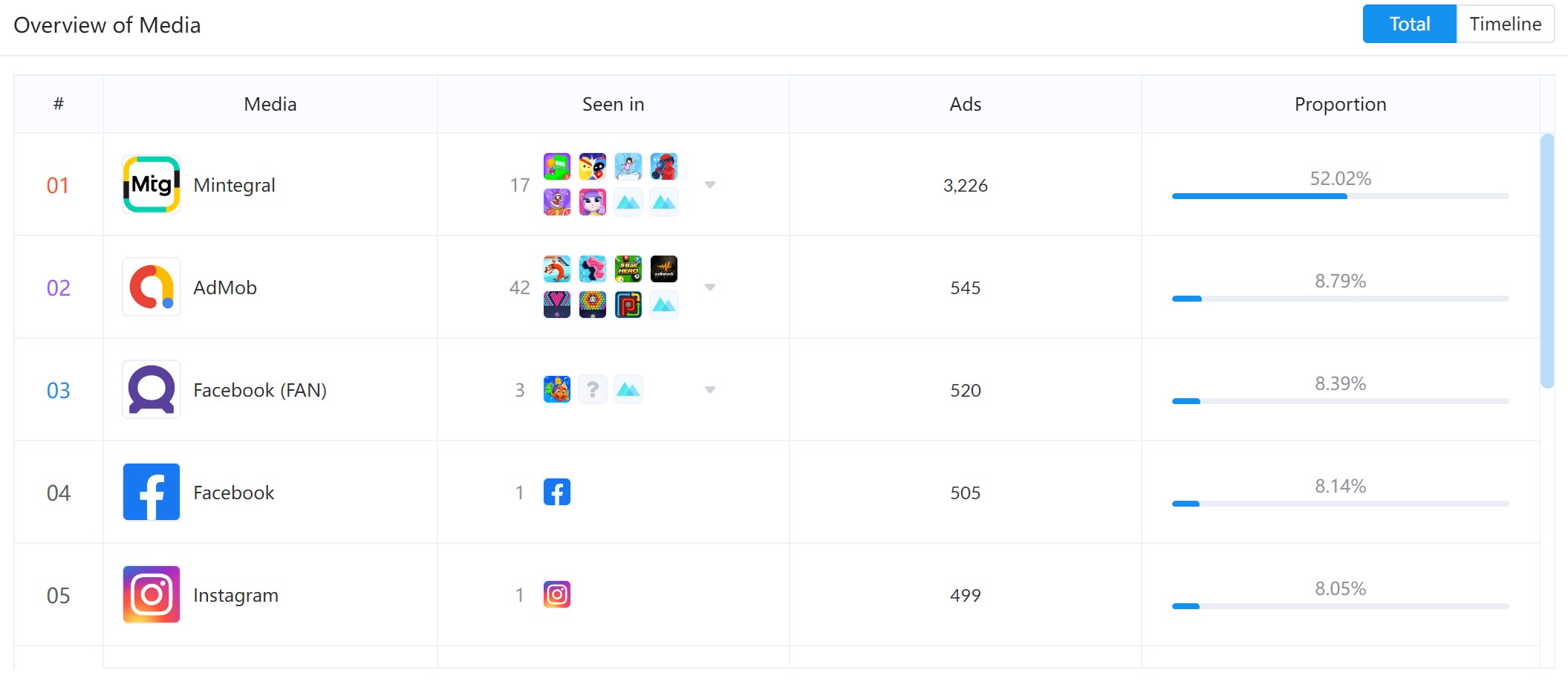 Source: AppGrowing
By partnering with Mintegral, Burger Please! has been able to reach a large and diverse audience of mobile gamers across various regions and media. Mintegral has also helped Burger Please! optimize its ad performance and creative quality through its advanced technology and professional services.
---
*The content and media in this article are protected by copyright laws. Some information is cited from public sources for illustrative purposes only, with ownership retained by the original authors. This article provides general information only and is not meant as opinion or advice for specific situations.
Follow AppGrowing's social media accounts or register immediately at AppGrowing to learn more mobile advertising insights.