Township is a casual game that combines city-building and farming elements. It was developed by Playrix, a Russian game publisher that also created popular titles such as Gardenscapes and Homescapes. Township was first released in 2012 and has since grown into a global phenomenon with millions of players and fans. What are the secrets behind its advertising campaigns? In this article, we will use the data and insights from AppGrowing to analyze Township's advertising performance and strategies across different regions and media.
01 How Township Captivated Millions of Gamers Across the Globe with Its Diverse and Smart Ad Campaigns
According to AppGrowing, Township has created 272,004 ads in total, covering 50 areas and 14 media. This shows that Township has a wide and diverse reach in terms of audience and channels. Township is not only popular in its home country of Russia, but also in many other markets around the world. For example, on July 2, 2023, Township ranked among the top 10 casual games on the App Store in 14 countries, including the United States, Canada, Australia, India, Qatar, Bahrain, Portugal, Egypt, South Africa, Pakistan, Nigeria, Kuwait, and Kenya. This indicates that Township has a strong appeal to different cultures and preferences.
How Township Nailed the Perfect Combination of In-feed Ads and Image & Vertical Video Creatives to Showcase Its Fun and Charming Gameplay
From April 4 to July 2, 2023, Township created 29,963 ads in total, around 93.57% of which are in the form of In-feed. In-feed ads are those that appear within the content of a website or app, such as news feeds or social media feeds. They are designed to blend in with the user's browsing experience and generate higher engagement rates.

Source: AppGrowing
AppGrowing also reveals that Township's ad creatives are mainly Image & Vertical Video. These two types account for around 39.23% and 37.14% of Township's ads respectively. Image ads are simple and effective ways to showcase the game's features and benefits, while vertical video ads are optimized for mobile devices and can capture the user's attention with dynamic and immersive scenes.
02 How Township Skyrocketed Its Ad Volume and Leveraged Facebook (FAN) to Reach More Potential Players and Fans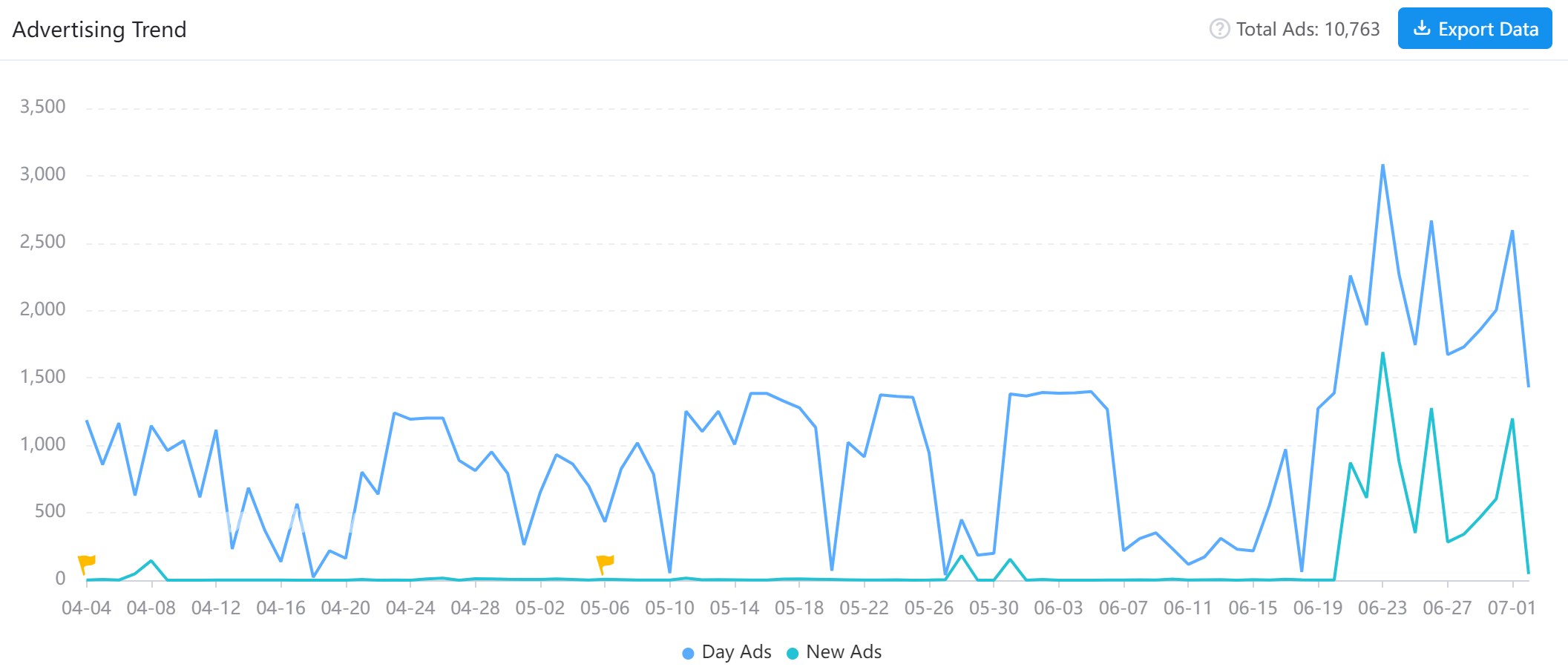 Source: AppGrowing
AppGrowing also tracks the daily ad volume of Township from April 4 to July 2, 2023. The peak of ad volume in a single day was 4415, which appeared on June 20, 2023. This coincides with the launch of Township's latest version (V2023.06.24), which introduced new features and events to the game. This suggests that Township uses ad campaigns to boost its user acquisition and retention during major updates and promotions.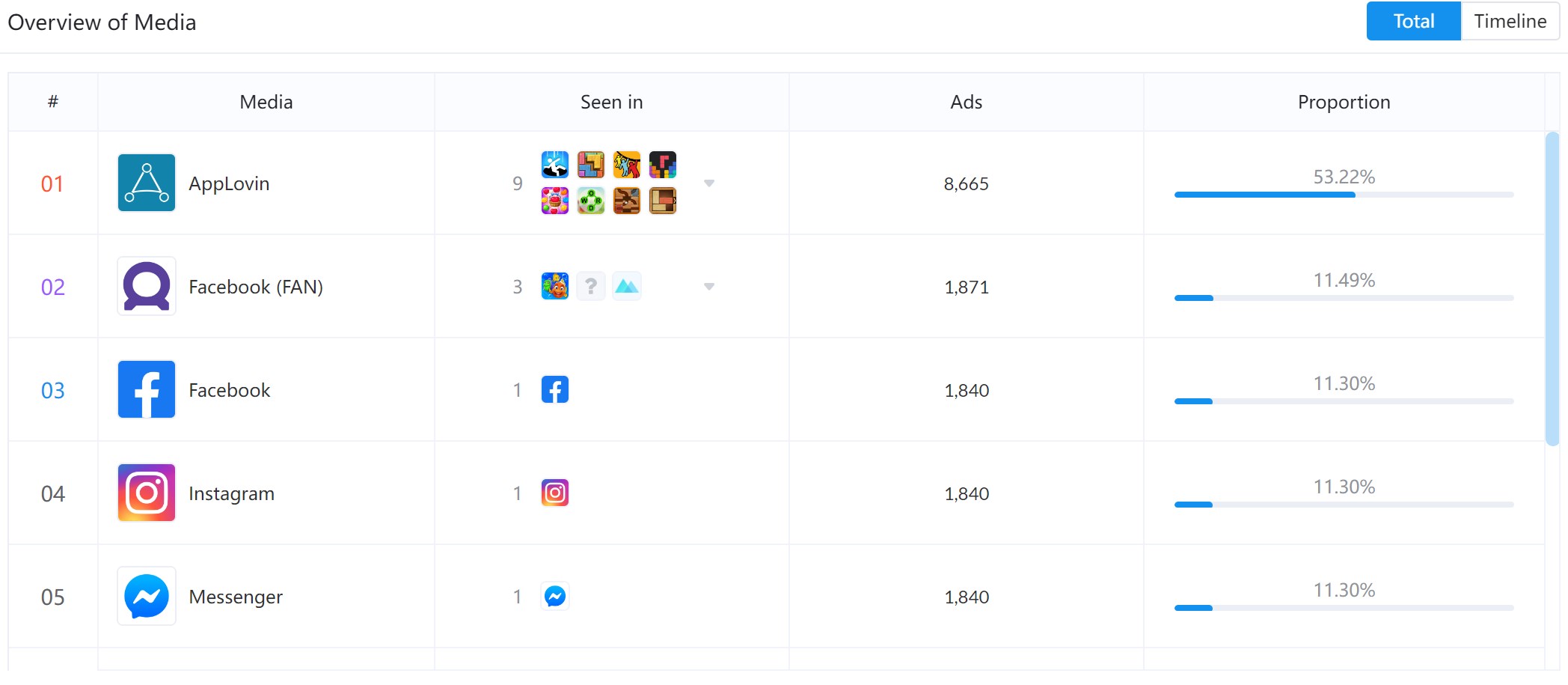 Source: AppGrowing
Moreover, AppGrowing identifies that Township so far advertised mostly on Facebook (FAN), with a total of 25.91% ads. Facebook (FAN) is a network of third-party publishers that display Facebook's native ads on their websites or apps. By using Facebook (FAN), Township can leverage Facebook's massive user base and advanced targeting capabilities to reach more potential players.
---
*The content and media in this article are protected by copyright laws. Some information is cited from public sources for illustrative purposes only, with ownership retained by the original authors. This article provides general information only and is not meant as opinion or advice for specific situations.
Follow AppGrowing's social media accounts or register immediately at AppGrowing to learn more mobile advertising insights.