The new MMORPG by VTC Mobile topped the Vietnamese App Store and Google Play immediately after its official launch on August 17. According to AppGrowing, Lala Land: Lục Địa Bí Ẩn, a fantasy-themed anime-style mobile game, has consistently ranked Top 15 nearly a month after its release. Such impressive market performance is reminiscent of the globally popular Genshin Impact with the similar open world gameplay. Has VTC built on predecessors' experience or created a new success template?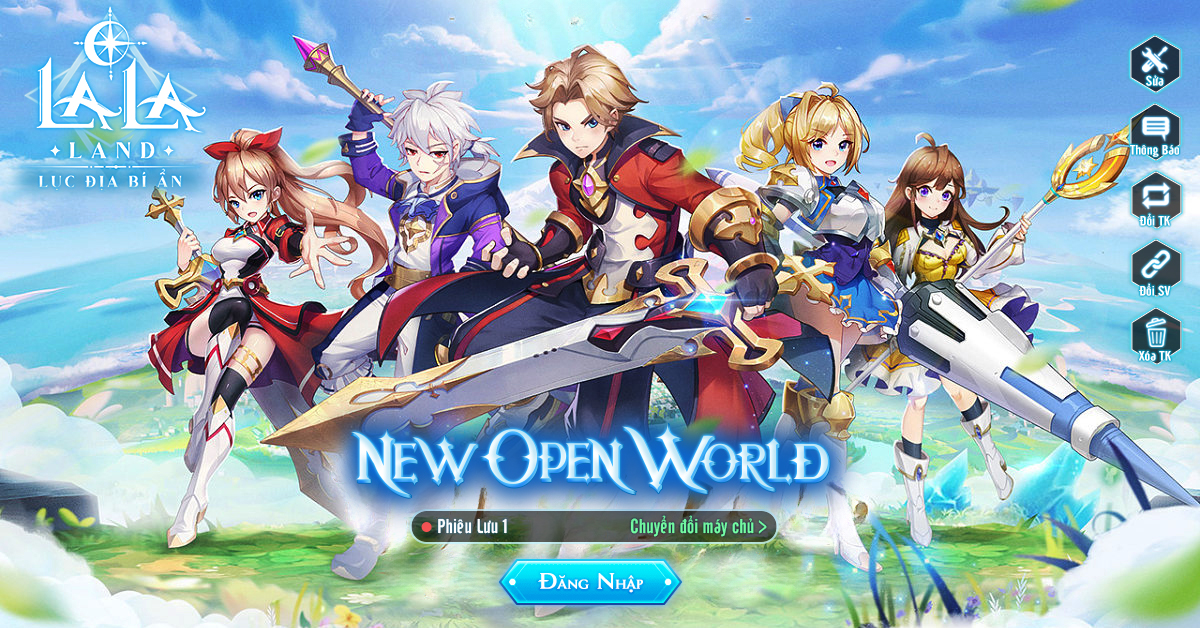 Source: AppGrowing
01 Lala Land: the Right Combination of Open World and MMORPG
MMORPGs dominate Vietnam's mobile game market, while open world mobile games, represented by Genshin Impact, have gained global popularity. But mobile games with both seem to be relatively niche in Vietnam, and one of the reasons may be that combining multiple gameplays is a tough task. VTC has accomplished a right attempts in Lala Land: Lục Địa Bí Ẩn.
In Lala Land: Lục Địa Bí Ẩn, players take on different characters and embark on exciting adventures on the mysterious continent. The grand and rich map scenes and exquisite and detailed landscape modeling are the basis of immersing players in Open World. In terms of art, the game is presented in cute 3D graphics, favoring anime-style.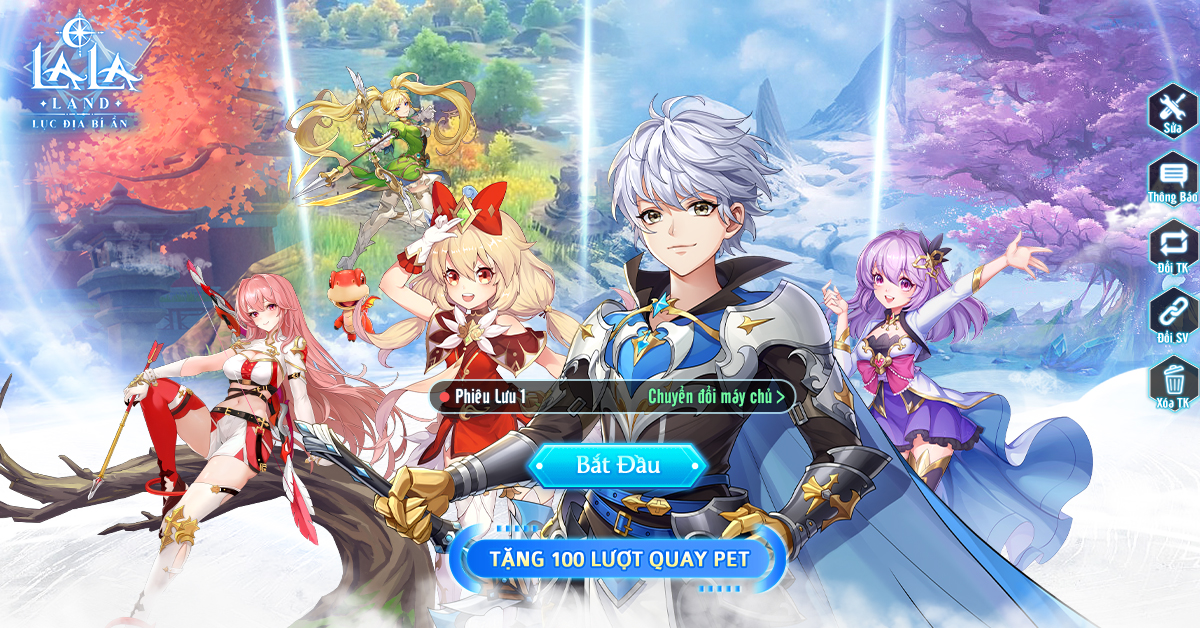 Source: AppGrowing
In terms of combat gameplay, a variety of attractive PK events and large battlefields capable for 1000+ people provide players with excellent experience. Cute pets and diverse equipments can be acquired in exploration, which is friendly to those familiar with MMORPGs.
A great combination not only means a mix of art and gameplay, but also requires strong technology. VTC has learned from the feedback of the international version and optimized the effect of firing skills to make players' operations smoother in battle.
Source: AppGrowing
Media reported that 5 days after Lala Land: Lục Địa Bí Ẩn started its pre-registration on August 6, over 50M downloads were recorded. The game is one of the most popular in the genre.
02 Lala Land: Reality Emphasized Advertising Strategies

Source: AppGrowing
AppGrowing's integrated data for Lala Land: Lục Địa Bí Ẩn in the App Store and Google Play shows that the game follows a classic pattern in advertising trend. It ran progressively scaled-up ad campaigns during pre-registration, peaking on August 16th, just before its official release. It maintains a large ad volume for the following 2 weeks, but the numbers gradually decrease as it enters the stable period.

Source: AppGrowing
In terms of media, VTC favors the social media of Meta family. Whenever we analyze the ad campaigns of Mobile MMORPG in Vietnam, we mention this Ad Network that holds the largest number of local users. Again, in-feed undoubtedly rules the game's ad format. Horizontal and square video accounted for more than 55% of all ads, with image coming in a close second at 42.76%.

Source: AppGrowing
We found that Lala Land: Lục Địa Bí Ẩn emphasizes authenticity and reality in its creative contents. The use of plenty live-action elements and the display of data and reviews make players develop more interest and trust in the game. Moreover, the diverse shooting and organizing methods enable the ads not to be homogeneous and boring.
Unlike many anime-style mobile games, Lala Land: Lục Địa Bí Ẩn created many live-action creatives rather than simply focusing on the characters. According to AppGrowing Stage Analysis, the game posted more image ads during pre-registration, mostly centered on cosplayers. Viewers were attracted to the game character-based cosplayer in a flash and followed the release information and reservation entrance.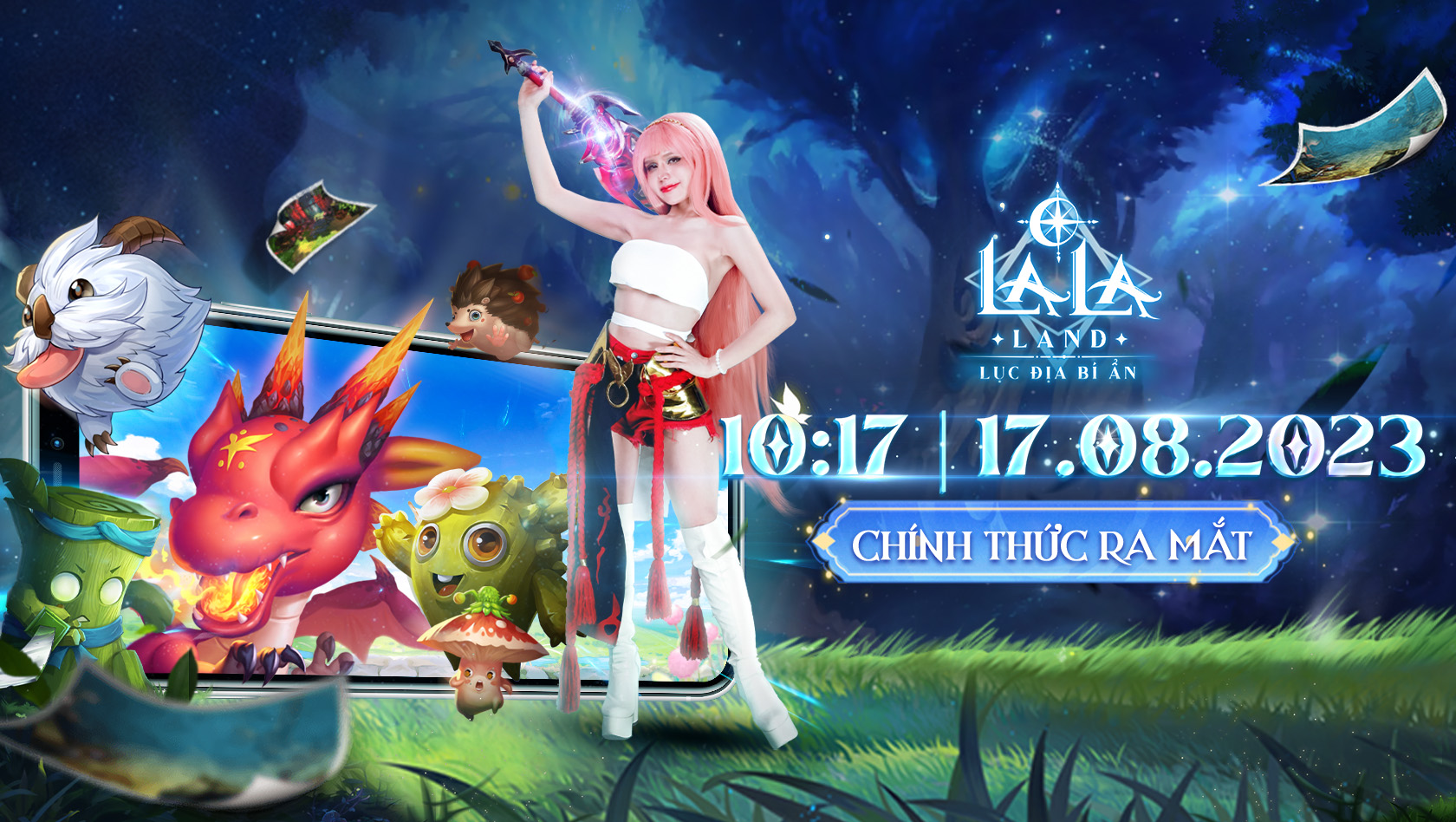 Source: AppGrowing
On the video side, a large number of ads clipped with game live streaming were observed. It is one of the most basic, least expensive and most effective types of live-action video ads. The video clips are directly sourced from the invited streamers and are easy to acquire. Characters' real words and expressions add intimacy, and their celebrity makes the ads more credible. In addition, the clips combine streamers' thorough introduction to the game to give viewers a more comprehensive impression.
The following video, for example, creates a scene that imitates a live TV newsroom, where 3 people introduce the game through interviews, and the game is shown on the background screen, with "NEWS" subtitles to make it vivid and realistic.
The game earned numerous downloads through pre-registration before its release. Also, the international version previously released in 5 other countries and regions gained favorable comments. These achievements and data are some of the best weapons to attract new players in Vietnam. In the video below, the opening screen of several figures leads to the gameplay and content, making viewers sense the game's broad reach and selling points.
Among the image ads of Lala Land: Lục Địa Bí Ẩn, the following model with app store ratings, game characters, and scenarios occupies an important position. While establishing the game's highly reputable profile, it shows the art style and delicate character and scene designs. The colorful copy "Open World MMORPG" highlights the core selling points.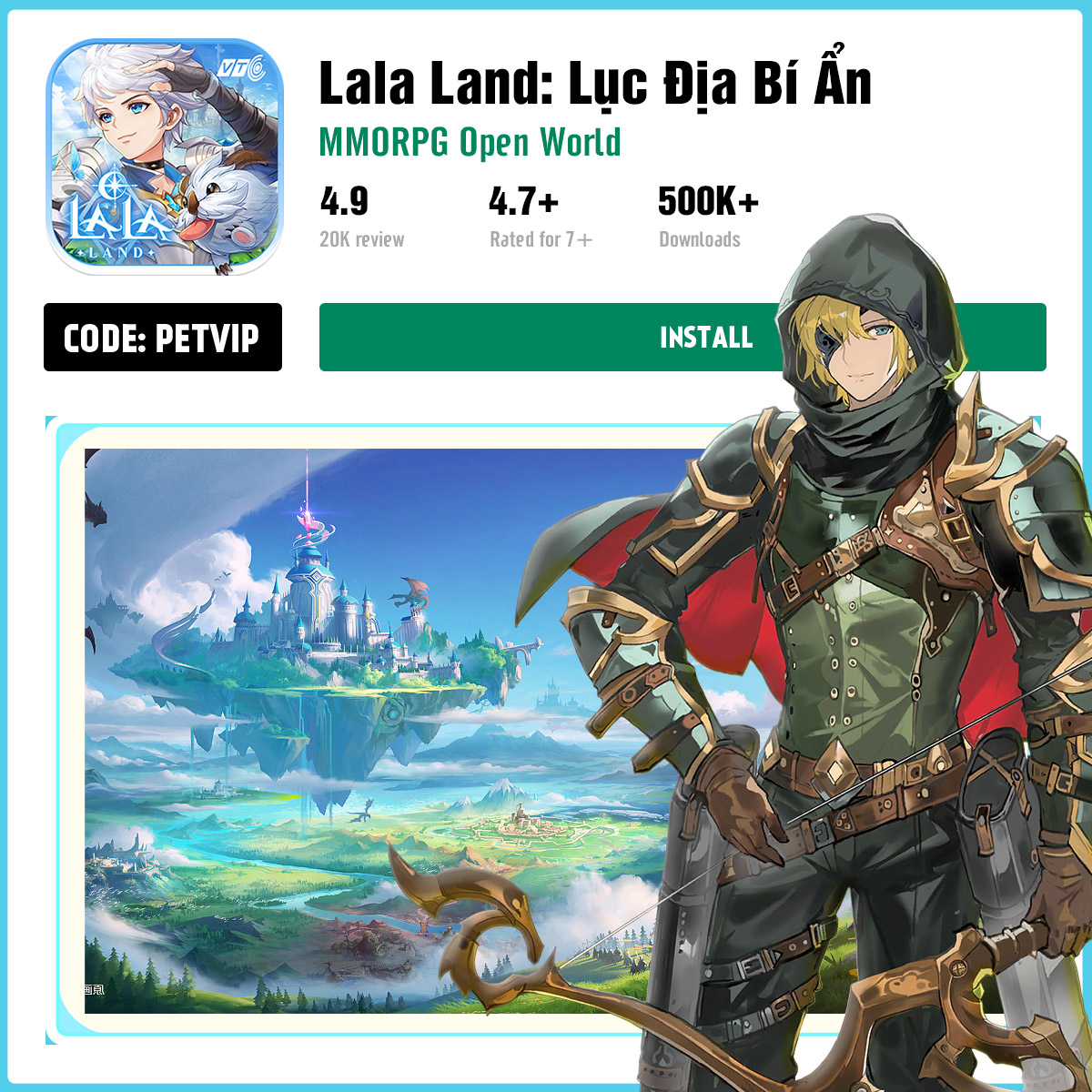 Source: AppGrowing
03 Lala Land: Reflections on Unconventional Vietnamese MMORPGs
The fierce competition of MMORPGs in Vietnam mobile game market has been a consensus for a long time. Many new MMORPGs consider adding new elements to win.
In terms of theme, beside Chinese fantasy, non-mainstream themes such as Japanese anime, Western fantasy and Doomsday elements that are common to other mobile game genres are combined.
In terms of gameplay, MMORPGs have changed from trying to add lightcore for non-core gameplay to integrating other midcore and hardcore gameplay such as open world adventure and sandbox.
Lala Land: Lục Địa Bí Ẩn may have been born out of such considerations: to be different and to follow the trend simultaneously. Addition may seem simple, but only a strong economic foundation and technological innovation could accomplish 1+1>2. This success of VTC may be a new experience for other Vietnamese MMORPGs to break through in the future.