Song Kiếm Loạn Vũ is a role-playing game (RPG) that takes players to a fantasy world of martial arts and swordsmanship. The game is developed and published by VGP, a leading game company in Vietnam.  In this article, we will use AppGrowing's data and tools to examine the advertising strategy and performance of Song Kiếm Loạn Vũ in the global market, and to explore the possible reasons behind its success.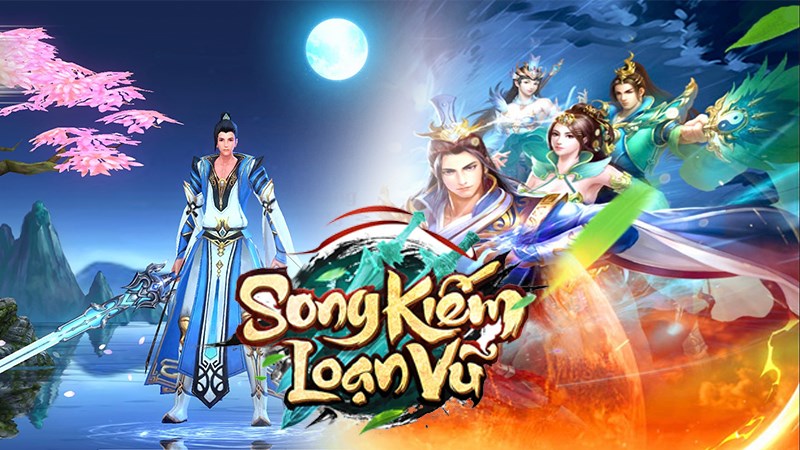 Source: AppGrowing
01 How Song Kiếm Loạn Vũ Dominated the App Store Charts in Various Regions
According to the data monitored and collected by AppGrowing, the game has created 4,087 ads in total, covering 42 areas and 4 media. The areas include Vietnam, Thailand, Indonesia, Malaysia, Singapore, Philippines, India, Pakistan, Bangladesh, Nepal, Sri Lanka, Myanmar, Cambodia, Laos, Brunei, Hong Kong, Taiwan, Macau, Japan, South Korea, China, Mongolia, Australia, New Zealand, United States, Canada, Mexico, Brazil, Argentina, Chile, Colombia, Peru, Venezuela, Ecuador, Bolivia, Paraguay, Uruguay, United Kingdom, France, Germany, Italy, and Spain.
Source: AppGrowing
Taking 2023-09-06 App Store charts for instance, the game ranked NO.1 in Role Playing category in Vietnam. It also entered the Top 10 in Role Playing category in Thailand, Indonesia, Malaysia , Singapore, Philippines, India, Pakistan.
02 How Song Kiếm Loạn Vũ Utilized Video Ads to Showcase Its Game Quality and Features

Source: AppGrowing
From 2023-06-10 to 2023-09-07, the game created 885 ads in total, around 99.44% of which are in the form of in-feed. Ad creatives are mainly horizontal video. Its proportion is around 69.15%. The peak of ad volume in a single day was 218, which appeared on 2023-09-07.
Source: AppGrowing
Song Kiếm Loạn Vũ so far advertised mostly on Facebook, with a total of 880 ads. The ads are mainly targeted at male users aged 18-34, who are interested in RPG games or martial arts genres. The ads use catchy slogans to attract users' attention. The ads also showcase the game's features such as stunning graphics, realistic combat effects, diverse character customization options, rich storylines and quests, social interactions and guild wars.

Source: AppGrowing
03 How Song Kiếm Loạn Vũ Adapted Its Advertising Strategy to Different Markets and Media
Based on the data and content from AppGrowing, we can infer that the game has adopted a successful advertising strategy that has helped it achieve high rankings and popularity in various markets.
First of all, it has chosen a niche but appealing theme for its game: martial arts and swordsmanship. This theme resonates well with the cultural background and preferences of many Asian users who are familiar with the genre from novels or movies. Moreover, this theme also attracts some Western users who are curious about the exotic and mystical aspects of Eastern culture.
Source: AppGrowing
Secondly, it has leveraged the power of video ads to showcase its game quality and features. Video ads are more effective than static images or text ads in capturing users' attention and interest. Video ads can also demonstrate the gameplay mechanics and scenarios more vividly and realistically than other formats. By using video ads as its main creative type, the game has increased its chances of converting potential users into actual players.
Thirdly, it has adopted a flexible and dynamic advertising strategy that adapts to different markets and media. The game has covered a wide range of areas and media to reach a large and diverse audience.
04 Conclusion and Recommendations
In conclusion, Song Kiếm Loạn Vũ is a role-playing game that has achieved remarkable results in the global market with its appealing theme, high-quality video ads, and flexible advertising strategy. AppGrowing is a mobile advertising intelligence platform that provides comprehensive and accurate data and analysis of mobile ad campaigns across various media and regions. AppGrowing helps advertisers, publishers, and agencies to gain insights and inspiration from the best practices of their competitors and peers, and to optimize their marketing ROI.