LaLa Land: Lục Địa Bí Ẩn is a role playing game (RPG) that takes players to a mysterious continent full of adventure and fantasy. The game was published by VTC Mobile, a leading mobile game publisher in Vietnam, and was officially launched on August 7, 2023. Within a month, the game has achieved remarkable results in both domestic and overseas markets, thanks to its high-quality graphics, immersive gameplay, and effective advertising campaign.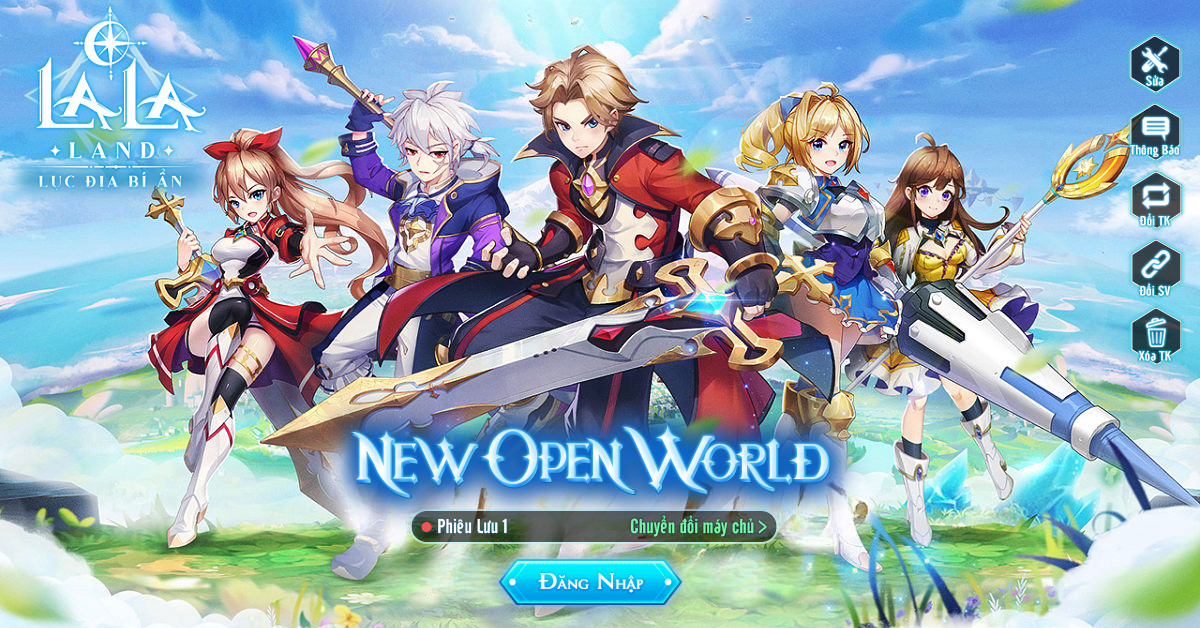 Source: AppGrowing
In this article, we will use the data monitored and collected by AppGrowing to analyze how the game leveraged various media channels, ad formats, and creative strategies to promote its game and attract millions of players worldwide.
01 How LaLa Land: Lục Địa Bí Ẩn Dominated the Charts in Multiple Regions
According to AppGrowing's data, LaLa Land: Lục Địa Bí Ẩn has created 2,244 ads in total, covering 30 areas and 7 media. The game has achieved impressive rankings in different regions, especially in Southeast Asia.
Source: AppGrowing
Taking the App Store charts on September 6, 2023 as an example, the game ranked No.1 in Vietnam in the RPG category. It also entered the Top 10 in Thailand, Indonesia, Malaysia, Singapore , and Philippines.
These rankings show that it has successfully captured the attention and interest of RPG fans in Southeast Asia and beyond, thanks to its appealing theme, rich content, and localized features.
02 How LaLa Land: Lục Địa Bí Ẩn Leveraged Different Media Channels to Reach Its Target Audience
AppGrowing's data also reveals that LaLa Land: Lục Địa Bí Ẩn has adopted a diversified media distribution strategy to reach its target audience. The game has advertised on various platforms, such as social media, video streaming, gaming, news, and entertainment.

Source: AppGrowing
Among the 7 media channels that the game has used, Facebook is the most dominant one, with a total of 2,221 ads. This indicates that the game has recognized the importance of social media marketing for mobile games, as Facebook has a large and active user base that can be segmented by demographics, interests, behaviors, and preferences.

Source: AppGrowing
Other media channels that the game has used include YouTube, AdMob and TikTok. These platforms can help the game reach different segments of users who are interested in video content, gaming news, or local information.
03 How LaLa Land: Lục Địa Bí Ẩn Utilized Various Ad Formats and Creative Strategies to Showcase Its Game Features
AppGrowing's data also shows that the game has utilized various ad formats and creative strategies to showcase its game features and attract users to download and play.
From August 5 to September 7, 2023, the game created 2,229 ads in total, around 99.69% of which are in the form of in-feed. This means that the game has mainly relied on native ads that blend in with the user's feed and provide a seamless user experience.
Source: AppGrowing
Ad creatives are mainly horizontal and square video, which account for around 55.09% of the total ads. This is followed by vertical video and image.
The peak of ad volume in a single day was 612, which appeared on August 16, 2023. This coincides with the pre-registration period of the game, which suggests that the game has invested heavily in advertising to build up hype and anticipation before its official launch.
The ad creatives of the game are designed to highlight the key selling points of the game, such as its stunning graphics, diverse characters, epic battles, immersive storyline, and social features. The videos also use catchy music, sound effects, voice-overs, and text overlays to capture the user's attention and curiosity.
Source: AppGrowing