Dream11 फैंटसी क्रिकेट ऐप is a sports game that allows users to create their own fantasy cricket teams and compete with other players. It is published by Sporta, a publisher from India that specializes in sports and casual games. According to AppGrowing, a leading platform for app marketing intelligence, Dream11 फैंटसी क्रिकेट ऐप has been very active in advertising across various channels and regions, achieving impressive results in terms of ranking and exposure. In this article, we will explore the advertising intelligence of the game and provide some insights on its ad strategy and performance.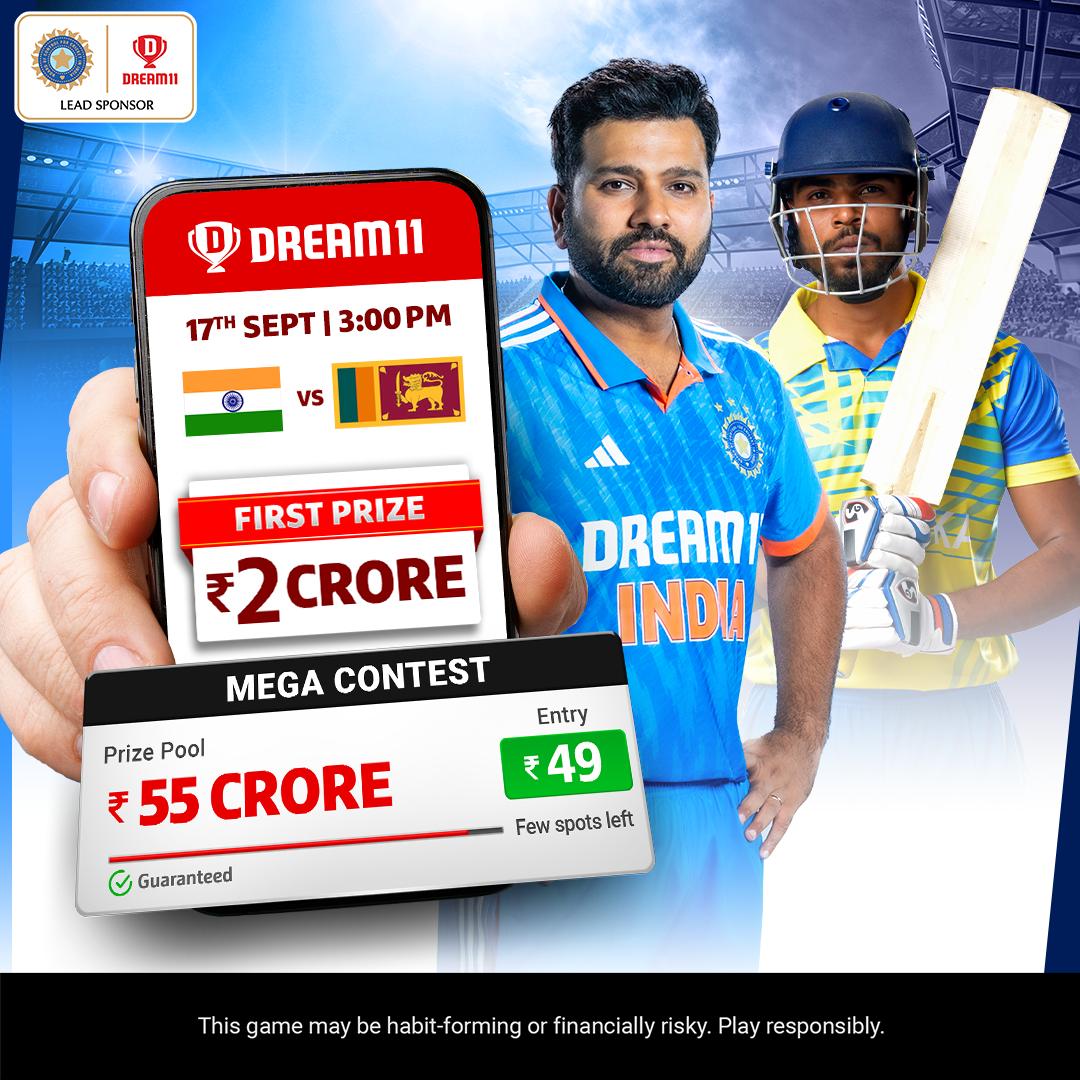 Source: AppGrowing
01 The Numbers Behind the Game: Ad Volume and Distribution

Source: AppGrowing
As of 2023-09-11, Dream11 फैंटसी क्रिकेट ऐप has created 16,393 ads in total, covering 22 areas and 6 media. The majority of its ads are targeted at India, where it ranks NO.1 in the App Store charts for sports games. It also entered the Top 10 in Pakistan and Bangladesh as well. The main media platforms that it uses are Instagram, Facebook, Messenger, AdMob and Facebook (FAN).

Source: AppGrowing
In the past three months, from 2023-06-14 to 2023-09-11, Dream11 फैंटसी क्रिकेट ऐप created 5,006 ads in total, around 72.45% of which are in the form of in-feed. Ad creatives are mainly image-based, accounting for 67.76% of the total. The peak of ad volume in a single day was 523, which appeared on 2023-09-03.

Source: AppGrowing
02 The Art of the Game: Ad Creatives and Content
Dream11 फैंटसी क्रिकेट ऐप's ad creatives are mainly designed to showcase the features and benefits of the game, such as the realistic graphics, the variety of cricket matches and tournaments, the rewards and prizes, and the social interaction with other players. Some of the ad creatives also use celebrity endorsements or user testimonials to increase credibility and appeal. The ad content is mostly written in Hindi or English, with some regional languages such as Bengali or Tamil as well.
Source: AppGrowing
03 The Strategy of the Game: Ad Performance and Insights
Dream11 फैंटसी क्रिकेट ऐप's ad strategy is mainly focused on leveraging the popularity and passion of cricket in India and other South Asian countries. By offering a realistic and immersive gaming experience that allows users to create their own fantasy teams and compete with others, Dream11 फैंटसी क्रिकेट ऐप attracts and retains a large and loyal user base. Moreover, by using various incentives such as cash prizes, coupons, referrals, and leaderboards, Dream11 फैंटसी क्रिकेट ऐप encourages users to play more frequently and spend more money on the game.
Source: AppGrowing