miHoYo launched the hit mobile game Honkai: Star Rail in April and attracted global gamers' attention. A month later, on May 17, another adventure game, Light of Thel: New Era, was officially released in Southeast Asia and then topped the game charts in several countries. According to AppGrowing, this mobile MMORPG, published by Chinese developer LR Games, conducted a massive advertising campaign for the last 30 days and overpowered such hugely popular games as Coin Master and Honkai: Star Rail to lead the ad volume charts.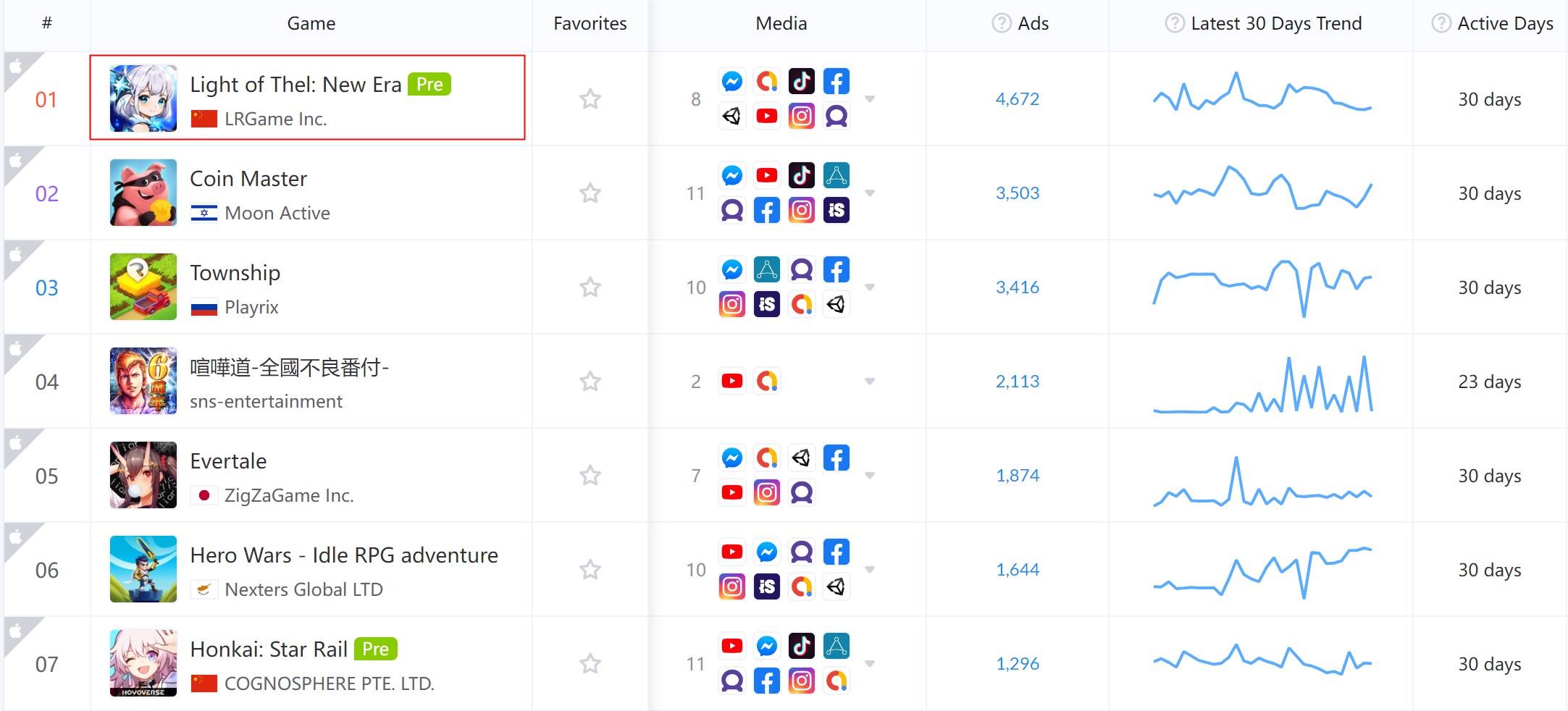 Source: AppGrowing
In 2019, this anime-themed game was first released in Mainland China, and has entered Hong Kong, Macau & Taiwan of China, Japan, Korea, Europe, and North America over the past 4 years since then. Now its launch in SEA is continuing the previous success and carrying on the same advertising strategy, highly localized, as before.
01 Light of Thel's Advertising Campaign in Southeast Asia
According to AppGrowing, Light of Thel: New Era currently runs 5,921 ads, peaking at 781 on June 9.
Interestingly, unlike other new games struggling to embark on large-scale ad campaigns during Pre-registration, Light of Thel: New Era didn't kick off until launch and gradually ramped up.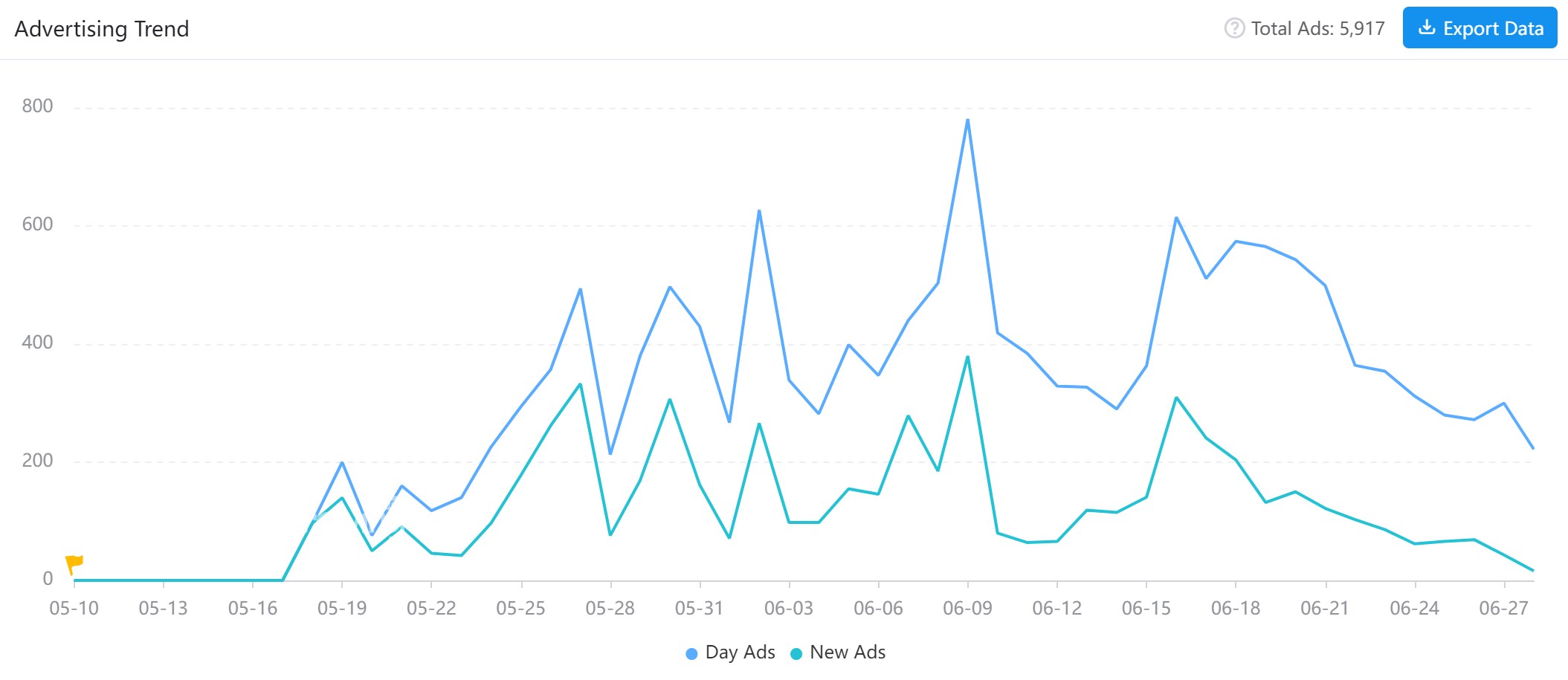 Source: AppGrowing
In terms of media preference, Light of Thel: New Era advertised the most on AdMob, with 79.88%, followed by Youtube with 8.62%. Accordingly, Rewarded video accounts for the largest share of all ad formats, at 75.22%.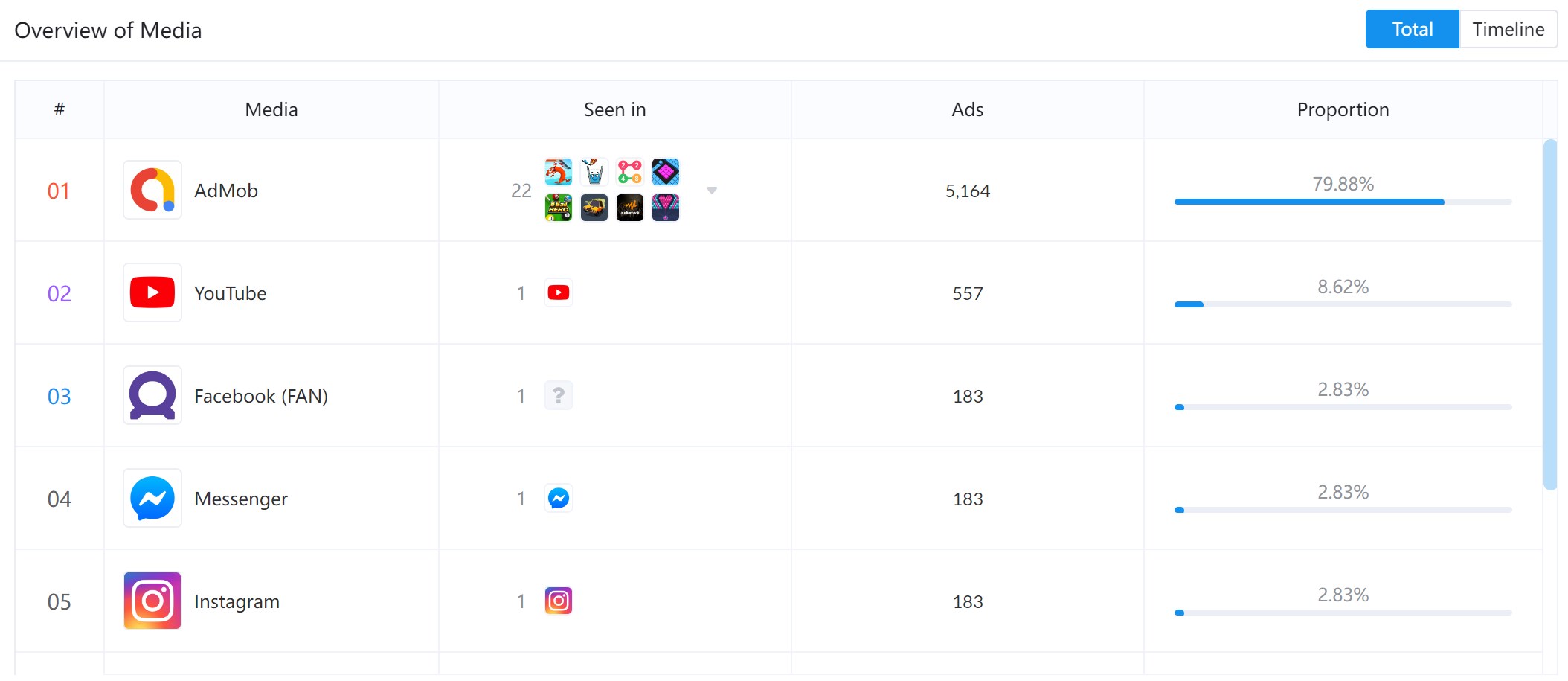 Source: AppGrowing
Although Southeast Asia is not apparently much larger than North America or East Asia, the language differs greatly from country to country.
Therefore, for mobile games published here, the most important thing is to properly localize the game, as well as ad creatives, according to the needs of players in various countries.
In addition to linguistic adjustments, Light of Thel: New Era posted a number of videos tailored to the preferences of gamers in Southeast Asia.
Taking the video below as an example. In the beginning, the iPhone 14 is used to draw out game-related content. Then it quickly switches back to the introduction of the giveaway event to win digital products. This is a customized ad based on insight into local gamers' consumer preferences, capitalizing on people's desire to win gifts.
Among lots of usual ads showing the art style like characters, cosmetics, and scenarios, some plot-based ads are appearing for Light of Thel: New Era.
In the video, the boy's egg stolen from the beast hatches a cub which becomes the boy's companion and fights with him. While telling a simple story, the scenes, combat, and character 3D modeling of the game are presented.
02 Light of Thel's Highly Localized Ads Worldwide
As mentioned before, Light of Thel has been released in Japan, Korea, Europe, North America, Hong Kong, Macau, and Taiwan of China. Back then, we should have noticed how much effort it made in ad creatives' localization and differentiation.
《塞爾之光:嶄新時代》(the traditional Chinese version of Light of Thel) was released in November 2022, close to the Chinese New Year.
According to the traditional Chinese Zodiac, 2023 is the Year of the Rabbit. 《塞爾之光:嶄新時代》 introduced rabbit-themed cosmetics, which became the core of its ad creatives.
In the following widely seen ad, characters, and pets with rabbit features, Chinese New Year, and other Chinese elements are shown to grasp the highly-discussed festival.
To cater to the preferences of European and North American gamers, Light of Thel was renamed Stella Arcana, which is a sign of the developer's efforts to differentiate within regions.
On ad creatives, a large number of live-action videos feature excellent performance, as they always do there. The following one goes through the conversation of 3 players, showing the characters, introducing the gameplay, and guiding the viewer to download and play.
As a Japanese-style anime game, Light of Thel (ステラアルカナ- 愛の光と運命の絆) faced tons of competitors in Japan. Therefore, the game turned to Non-Core Gameplay advertising. Exactly, although this is a known tactic already, the ad creatives centered on casual/hyper-casual gameplay still proved to be effective in user acquisition.
Similar to Japan, the Korean market is crowded with all kinds of anime games and MMORPGs. Fortunately, Korea is home to a mature live gaming industry with a large number of gamers who enjoy it.
Light of Thel (케페우스M) invites a lot of live streamers to play and recommend the game to their followers. The live stream clips are easily-acquired creatives and perform well. Look at the video below, the streamer's happy face and exaggerated gestures stimulate viewers to click on the download.
03 A Global Releasing Solution for Mobile Games
Developing a refined mobile game usually takes a long time, especially for Mid Core & Hard Core mobile games such as Adventure, MMORPG, Simulation, etc. Therefore, taking a mobile game that has already been well-received in one region to other regions of the world some time later is a choice that could be profitable in the long run.
The basic task is to make in-game text and voice close to the local natives. Beyond this, ad creative, which is a key medium to drive players, raise downloads and increase revenue, should also be differentiated according to region.
It is necessary to emphasize that mobile game advertisers must not be trapped by the appearance of language differences. What matters more is the difference in social culture and needs which could be very complex. That's why a successful advertising strategy always involves focusing on those leading competitors and their ads. A detailed analysis makes it easier to get on the same page with the winning games.
---
*The content and media in this article are protected by copyright laws. Some information is cited from public sources for illustrative purposes only, with ownership retained by the original authors. This article provides general information only and is not meant as opinion or advice for specific situations.
Follow AppGrowing's social media accounts or register immediately at AppGrowing to learn more mobile advertising insights.