3Q Siêu Lầy is a card game that has taken Vietnam by storm. It is published by SohaGame, a leading game publisher in Vietnam, and has been topping the App Store charts since its launch. How did this game achieve such impressive results? What are the strategies and tactics behind its advertising campaigns? In this article, we will use AppGrowing to analyze the advertising intelligence of 3Q Siêu Lầy and reveal the secrets behind its success.
01 3Q Siêu Lầy: A Card Game that Breaks the Rules and Tops the Charts
3Q Siêu Lầy is a card game that combines elements of strategy, humor, and social interaction. The game features various modes, such as solo, team, and guild battles, as well as daily quests and events. The game also has a unique feature called "lầy", which means "naughty" or "mischievous" in Vietnamese. Players can use lầy cards to sabotage their opponents or help their allies in various ways, such as stealing cards, changing rules, or triggering special effects. This adds a lot of fun and unpredictability to the game play.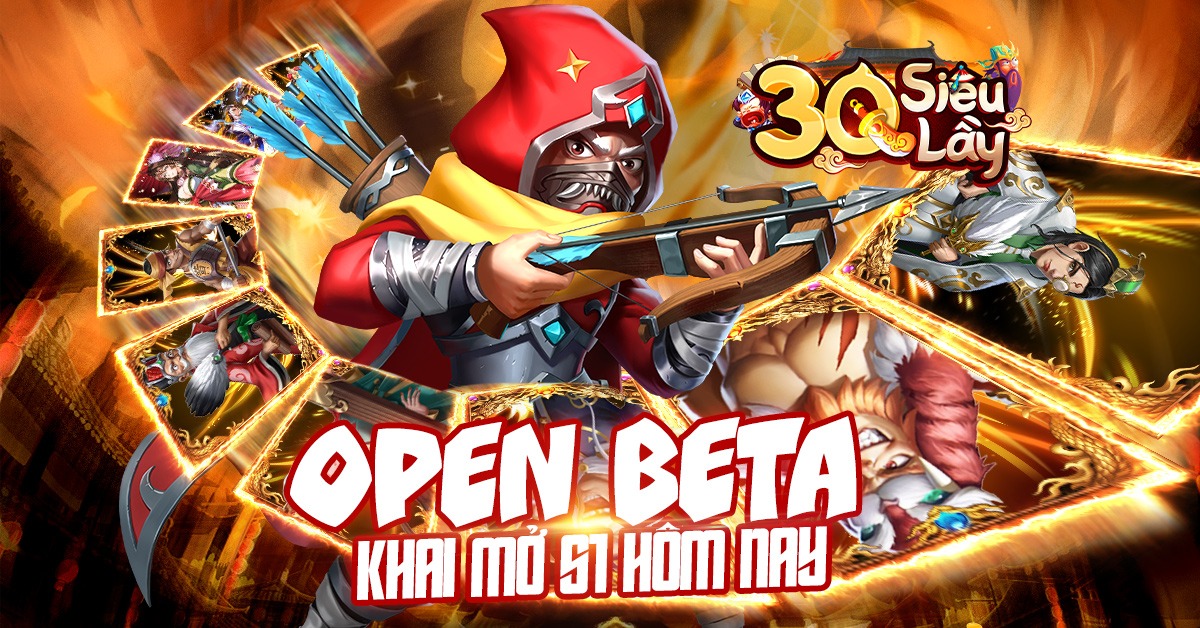 According to the data monitored and collected by AppGrowing, 3Q Siêu Lầy has created 831 ads in total, covering 1 area (Vietnam) and 4 media (Facebook, Instagram, Messenger, and Faceboo(Fan)). The latest version of the game is V1.0.1. Taking 2023-10-15 App Store charts for instance, the game ranked NO.1 in Vietnam, surpassing other popular games such as Garena Free Fire and PUBG Mobile.
02 How 3Q Siêu Lầy Used In-feed Ads to Deliver Fun and Engaging Content to its Audience
One of the key factors that contributed to the success of 3Q Siêu Lầy is its effective use of in-feed ads. In-feed ads are ads that appear within the content feed of a social media platform or a website. They are designed to blend in with the surrounding content and look like organic posts. In-feed ads can increase user engagement and click-through rates by providing relevant and interesting content to the target audience.

From 2023-09-19 to 2023-10-16, 3Q Siêu Lầy created 831 ads in total, around 100% of which are in the form of in-feed. Ad creatives are mainly image. Its proportion is around 67.39%. The peak of ad volume in a single day was 404, which appeared on 2023-09-20.

The main reason why the game chose to focus on in-feed ads is that they are more suitable for its target market. According to Statista, Vietnam has one of the highest social media penetration rates in the world, with around 80% of the population using social media platforms such as Facebook, Instagram, TikTok, and YouTube. These platforms are also the main sources of entertainment and information for Vietnamese users. Therefore, by placing ads on these platforms, 3Q Siêu Lầy can reach a large and active audience that is interested in gaming and socializing.
Another reason why it excels at in-feed ads is that it knows how to create appealing and catchy ad creatives. The game uses colorful and cartoonish graphics that attract attention and convey a sense of fun and excitement. The game also uses catchy slogans and phrases that highlight its features and benefits, such as "Làm lầy cùng bạn bè", which means "Be naughty with your friends", or "Game bài đỉnh cao", which means "The ultimate card game". Moreover, the game uses testimonials and reviews from real players and influencers to showcase its popularity and credibility.
How 3Q Siêu Lầy Benefited from Meta Social Media's Powerful and Diverse Platform
Another interesting finding from AppGrowing's data is that 3Q Siêu Lầy so far advertised mostly on Meta Social Media, with a total of 100% ads. Meta Social Media refers to the family of social media platforms owned by Meta (formerly Facebook), such as Facebook, Instagram, and Messenger. These platforms have a combined user base of over 3 billion people worldwide, making them one of the most powerful advertising channels for marketers.

There are several reasons why 3Q Siêu Lầy prefers to advertise on Meta Social Media. First of all, Meta Social Media has a strong presence and influence in Vietnam. According to We Are Social, Facebook is the most popular social media platform in Vietnam, with over 72 million users as of January 2023. Instagram is also growing fast, with over 12 million users as of the same date. These platforms offer a variety of ad formats and features that can help it reach and engage its target audience.
Secondly, Meta Social Media has a sophisticated and advanced advertising system that can help 3Q Siêu Lầy optimize its ad performance and ROI. Meta Social Media offers tools such as Audience Network, which allows advertisers to extend their reach beyond Meta's own platforms and into other apps and websites; Pixel, which allows advertisers to track and measure the actions that users take after seeing their ads; and Business Suite, which allows advertisers to manage and monitor their campaigns across different platforms.
Thirdly, Meta Social Media has a rich and diverse user base that can help 3Q Siêu Lầy expand its market and attract new players. Meta Social Media caters to different demographics, interests, and preferences of users, such as age, gender, location, hobbies, etc. By using Meta's targeting options and audience network, the game can tailor its ads to different segments and niches of users, such as young people, women, gamers, etc.
04 Conclusion
In conclusion, 3Q Siêu Lầy is a card game that has achieved remarkable success in Vietnam by using effective advertising strategies and tactics. By using AppGrowing, an international marketing consultant, we have analyzed the advertising intelligence of 3Q Siêu Lầy and revealed the secrets behind its success. We have learned that it dominates the in-feed ads by creating appealing and catchy ad creatives that blend in with the content feed of social media platforms. We have also learned that the game advertises mostly on Meta Social Media by leveraging its strong presence, sophisticated system, and diverse user base in Vietnam.
If you want to learn more about AppGrowing and how it can help you with your marketing needs, please visit our official website or contact us today.