Released on September 12 and immediately topping the Vietnamese App Store and Google Play Top Free, the new mobile game Lục Giới AFK from local leading publisher Funtap is a Chinese fantasy strategy game with Idle gameplay. According to AppGrowing, its massive and consistent ad campaign is characterized with a youthful short video marketing strategy.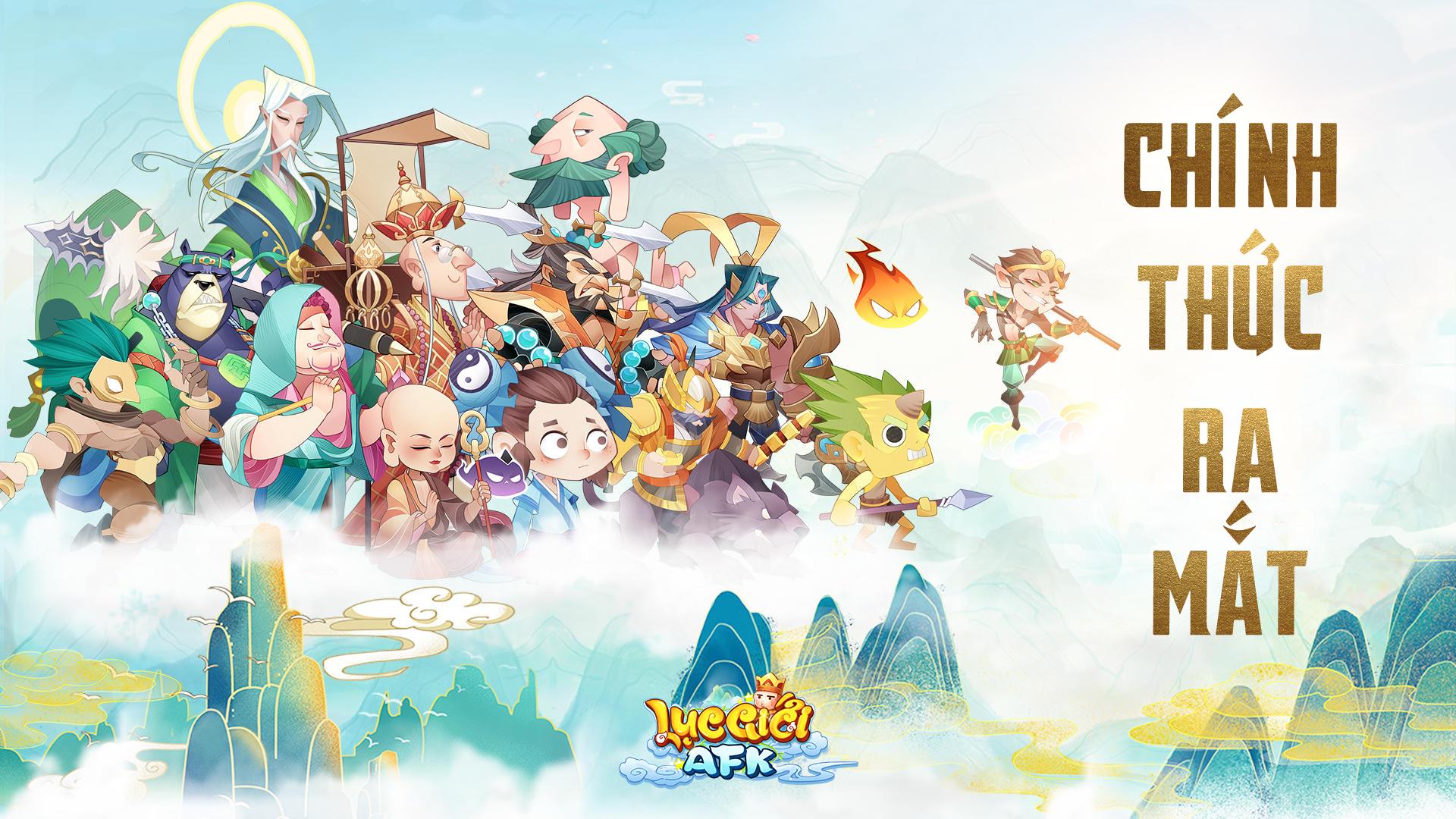 Source: AppGrowing
01 How does Funtap Mine Innovation in Traditional Mythological Themes?
When it comes to Funtap's Chinese Fantasy games, some gamers may feel a lack of novelty. After all, the theme has absolutely ruled in the past offerings of the publisher, which runs on the path of mainly MMORPGs. But this time, it might try to show something new.
The first thing to be observed is the gameplay: it's Idle Strategy, not an MMORPG. Players recruit satisfying ones from a sea of more than 300 characters to form 5-player teams. By developing characters and building the team, they win battles to acquire resources and thus unlock new features. In addition, the introduction of Idle gameplay allows players to organize game time freely, providing a comfortable experience.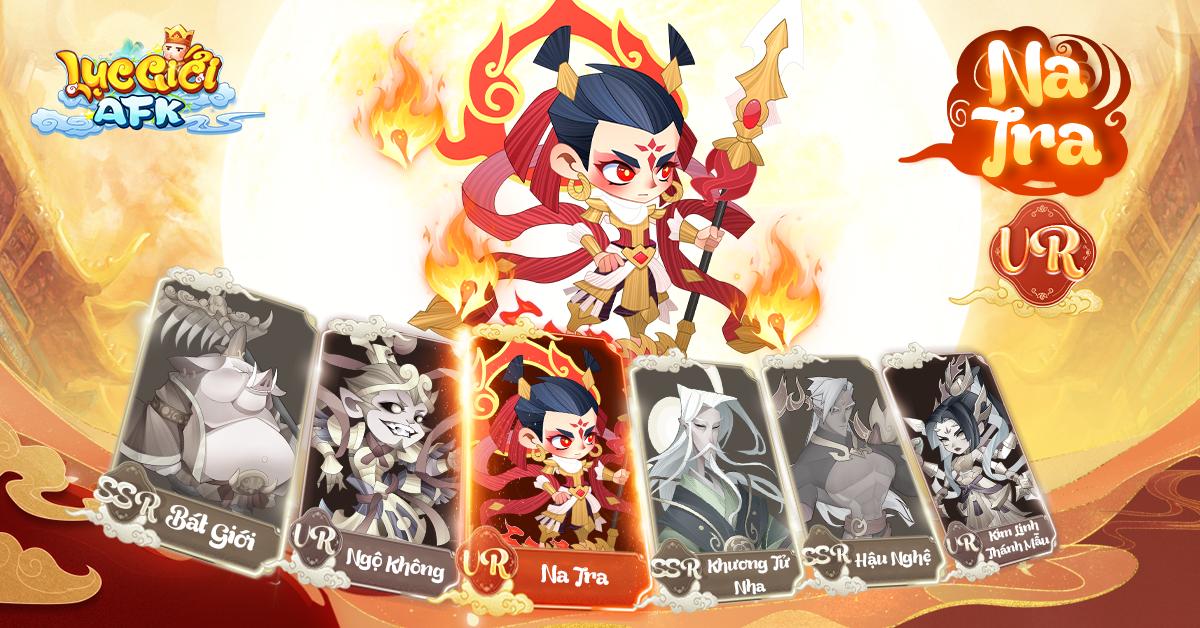 Source: AppGrowing
Another surprise is in the art. Unlike the usual Chinese Fantasy games that emphasizes on pretty, handsome, cool and shiny designs, Lục Giới AFK's characters are displayed in cute and adorable images. Whether it's a good-looking fairy or an ugly monster, they are all drawn in a tiny and cute way. For gamers who have played numerous "mass-produced style" ones, this is probably the motivation to try the new game.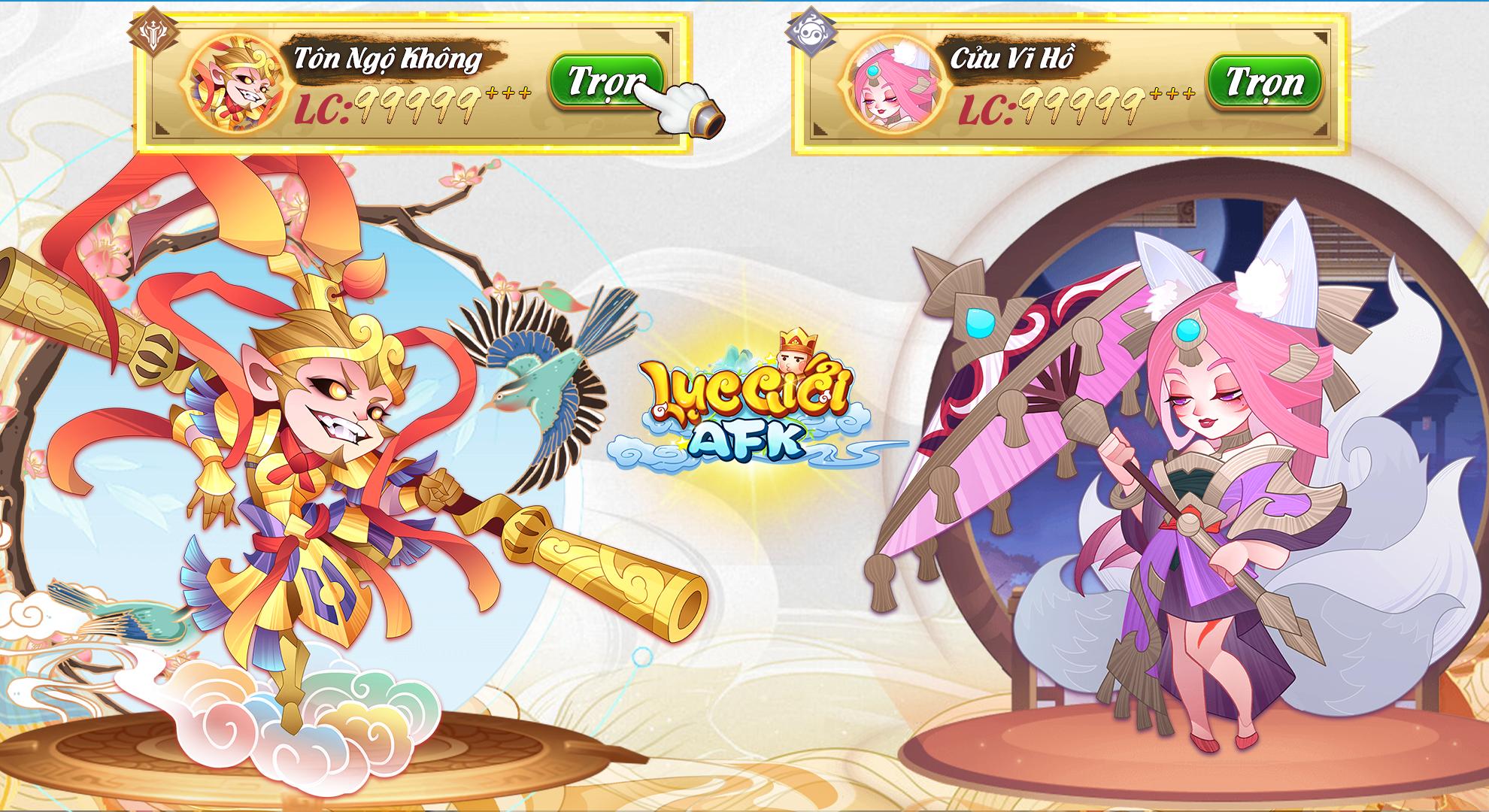 Source: AppGrowing
Familiar traditional Chinese mythological IPs can be both positive and negative for games. While a well-known topic brings natural audiences, it may also drive away players who have become aesthetically fatigued. How to get bored viewers shouting "Wow!" instead of "Again?" is the primary problem publishers face when running ad campaigns to acquire users. Funtap has found a right answer to make Lục Giới AFK reach out to more young players with intimate, lively and hot short video culture.
02 How did Funtap run a youthful short video ad campaign?

Source: AppGrowing
On September 8, four days before its official launch, Lục Giới AFK began an ad campaign that gradually grew in scale. According to AppGrowing, as of September 25th, the game generated 3,851 ads, peaking at 1,523 on September 13th. After the initial 5 days of launch, the game settled into a steady stage, with ad volume remaining at around 500.

Source: AppGrowing
Unsurprisingly, Funtap chose the reliable and effective partner Meta Social Media, as it has usually done in the past. As the most widely advertised format on such media, In-feed accounts for 99.92%. In creative formats, horizontal and square video accounted for more than 50% and image for 45.9%.

Source: AppGrowing
Needless to specifically mention, the common creatives featuring game content such as characters, resources, combats and rewards would not be omitted, especially for Funtap, which is experienced in Vietnamese mobile game publishing. What deserves attention is the unconventional content, which is evidence of Lục Giới AFK's attempt to youthful short video ad strategy.
---
Live-action creatives are occupying more spots in Southeast Asia mobile game ads. Among them streaming clips are one of the easiest to produce, most widely used and most effective. On this basis, you may not consider good-looking streamers and their funny emotional and verbal expressions to be fresh enough. But what about a puppy streamer?
In the video below, the Vtuber talking to you is characterized by a computer-generated dog. It is wearing headphones and bobbing its head as it explains how to play the game and tempts you to click the download button with great rewards. You would be aware that animal videos are one of the most viewed categories on Youtube. It is evident that this short video containing cute animals, popular Vtuber culture and funny streaming talking is a huge attraction.
Similarly, cosplay is another culture that is popular among young Vietnamese gamers today. Cosplayers based on game characters are useful for attracting attention during pre-registrations and early launches. It can be seen in AppGrowing's previous analysis of popular games such as MU: Trứng Vàng Vô Hạn by Vision Game and Lala Land: Lục Địa Bí Ẩn by VTC. But in general, mobile games are relatively restrained in producing such content, while Funtap is much more extreme.
For example, the video below consists entirely of cosplayer display, with no gameplay-related content. Young males who enjoy such vertical short videos featuring beautiful women are likely to click on the download in an attempt to get more content.
Memes are one of the symbols of young short video culture. Popular memes are used a lot in Lục Giới AFK's ads in combination with the game content to make videos more engaging. In the video below, the graphics are all made up of memes. Yes, it sounds somewhat similar to the one above. A video that contains no gameplay, and consists solely of memes on various topics such as pets, anime, dramas, etc., showing Funtap's extremity and decisiveness in young-user-targeted advertising strategy.
In contrast, the following video may be easier for marketers who are trying to learn from Funtap's creative production. No need to worry about the possible negative impact due to the lack of gameplay screen, as it is arranged after a funny dance. For curious youngsters, the hot dance featuring Piggy and Lion Demon may be more fascinating than beauties.
03 How to leverage short video culture for marketing with Funtap's experience?
Ever since the rise of short video media, represented by TikTok, the resulting special culture has been a marketing inspiration. One of the evidences is that vertical video has featured prominently in many lightcore and midcore mobile games' ads.
However, shallow utilization cannot satisfy refined advertising campaigns. In-depth understanding of short video culture is the basis for effective utilization. The combination of the products'  characteristics and target groups' preferences is the key to successful short-video advertising.
Funtap has firmly grasped the younger portion of the short video culture. It keeps target group's eyes fixed on the ads with cute pets, cosplay culture, vtuber trends and popular memes. As you can see, it was not difficult to create such ads. It is the precise insight that allows Lục Giới AFK to achieve a high ROI on marketing.
For publishers who leverage the short video culture in mobile game marketing afterwards, it is important to begin with a comprehensive understanding. On top of that, it can be broken down accurately according to various audience groups. Though there is no need to go as extreme as Funtap in not showing gameplay at all, a precise and bold utilization may bring surprising rewards.