Ngự Long Tại Thiên Mobile is a thrilling and immersive action game that has taken the Vietnamese market by storm. The game is published by VGP, a leading game publisher in Vietnam, and has recently updated to V4.0, which brings more exciting features and challenging gameplay.
But how did the game achieve such a remarkable success? What are the secrets behind its advertising strategy? In this article, we will use AppGrowing to reveal some of the key insights and data about the game's advertising performance.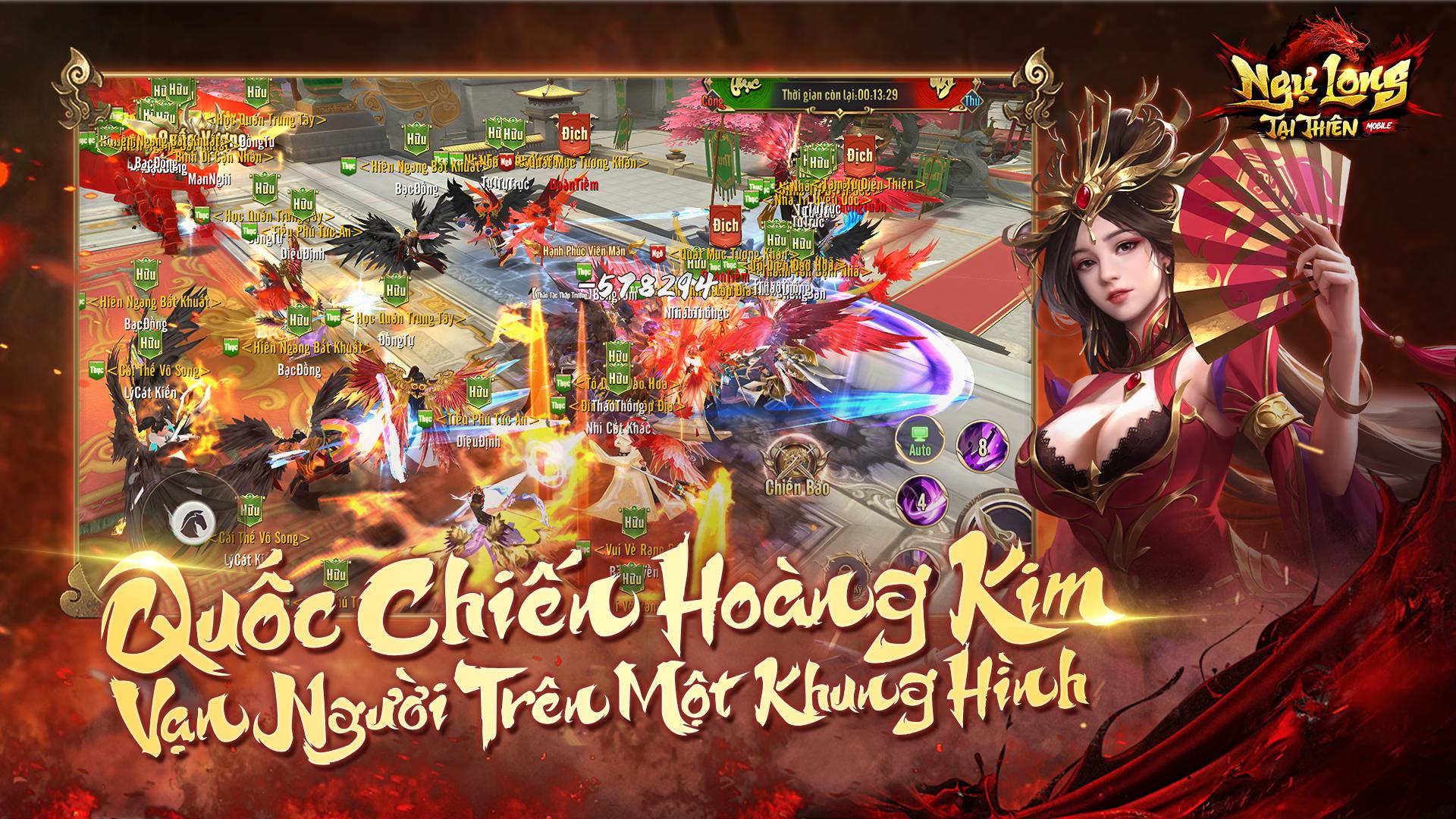 01 Ngự Long Tại Thiên Mobile: The King of the App Store Charts in Vietnam
According to the data monitored and collected by AppGrowing, Ngự Long Tại Thiên Mobile has been consistently ranking high on the App Store charts in Vietnam. Taking 2023-10-18 as an example, it ranked NO.1 in the action category and NO.2 in the overall free games category. This shows that the game has a strong appeal and popularity among Vietnamese gamers.
02 Ngự Long Tại Thiên Mobile: A Master of Ad Creation and Diversity

From 2023-09-09 to 2023-10-18, the game created 2,446 ads in total, covering 9 areas and 7 media. This indicates that it has a wide and aggressive advertising campaign that aims to reach as many potential users as possible.

The majority of the ads created by Ngự Long Tại Thiên Mobile are in the form of in-feed, which accounts for around 98.49% of the total ads. In-feed ads are those that appear within the content of a social media platform or a website, such as Facebook, Instagram, or TikTok. In-feed ads are effective because they can blend in with the user's browsing experience and attract their attention.
The ad creatives used by the game are mainly horizontal & square video, which make up around 50.7% of the total ads. Video ads are powerful because they can showcase the game's stunning graphics, dynamic action, and epic storyline in a captivating way. Video ads can also stimulate the user's curiosity and interest to download and play the game.
The peak of ad volume in a single day was 473, which appeared on 2023-09-14. This coincides with the launch of the V4.0 update, which introduced new features such as new characters, new weapons, and new modes. This suggests that the game used a large number of ads to promote its latest update and attract more users to try out the new content.
03 Ngự Long Tại Thiên Mobile: A Meta Social Media Marketing Genius
Ngự Long Tại Thiên Mobile so far advertised mostly on Meta Social Media, with a total of 99.39% ads. Meta Social Media is the new name of Facebook Inc., which owns several popular social media platforms such as Facebook, Instagram, WhatsApp, and Messenger. Meta Social Media has a huge user base and a rich variety of ad formats, such as stories, reels, carousel, etc.

By advertising on Meta Social Media, the game can leverage its massive reach and influence to target different segments of users based on their interests, behaviors, and preferences. Meta Social Media also allows it to measure and optimize its ad performance using various tools and metrics, such as impressions, clicks, conversions, etc.
04 Conclusion
Ngự Long Tại Thiên Mobile is a successful example of how an action game can achieve great results by using smart and effective advertising strategies. By using AppGrowing, an international marketing consultant that provides comprehensive and accurate app advertising intelligence, we can learn from its best practices and apply them to our own game publishing business.